Written by: Brach Eichler Injury Lawyers
Last Updated : November 28, 2023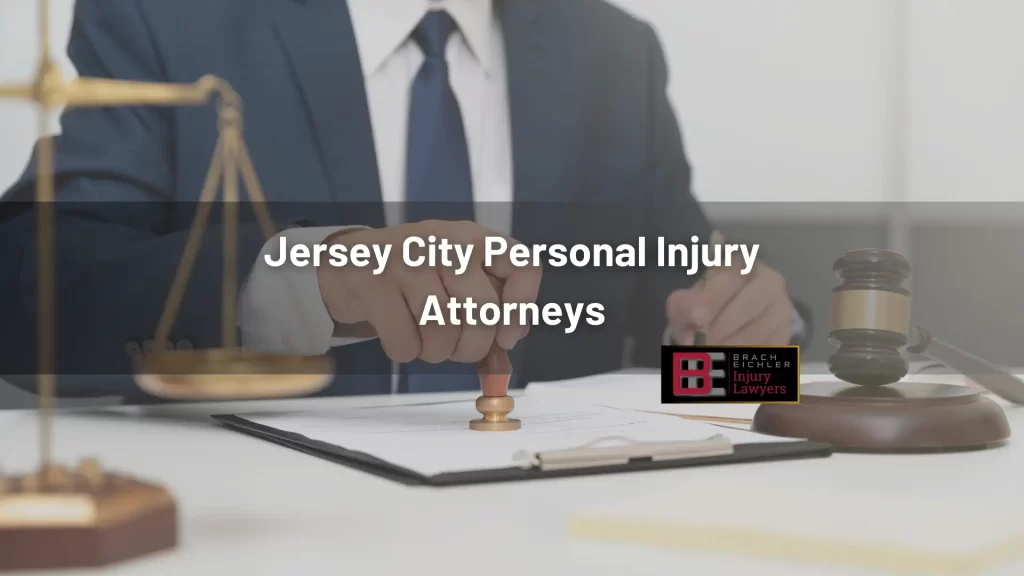 If you or someone close to you has suffered an injury due to negligence or a wrongful act, you have a right to compensation.
The Jersey City personal injury attorneys at Brach Eichler Injury Lawyers are leaders in personal injury law. In 2019, our firm was listed as one of the Best Law Firms by U.S. News and World Report*. We have skillfully secured fair settlements and won jury verdicts for thousands of clients throughout Hudson County.
We take a comprehensive approach to helping accident victims. Our attorneys realize the financial strain you must feel over the mounting medical expenses, accruing daily expenses, and possible loss of income. We also know you may be struggling with pain and need time to care for yourself and your family. We're here to help you figure it all out. Call us at (201) 583-5765 for a free, no-obligation consultation.
Why You Need a Jersey City Personal Injury Lawyer
You will likely need to file an insurance claim if you are injured in an accident. The insurer will then offer you a financial settlement to finalize the claim. How will you know if this is a fair offer?
You may feel overwhelmed by the complexities of the case. The whole claim process can take much time and be very stressful. However, the seasoned personal injury attorneys at Brach Eichler Injury Lawyers can represent you and shoulder the burden of your case.
We investigate the facts and gather all the necessary evidence of your case to discern just how much your claim is worth, and we handle all of the communication with the insurance company. Our attorneys know the insurance company's first offer will likely not cover your expenses and losses. We will use the full weight of our experience and resources to negotiate on your behalf so that you receive the compensation you're owed.
You will be able to focus on taking care of yourself and healing from the trauma of the accident while someone else handles your claim, meets rigid deadlines, and fights for your rights.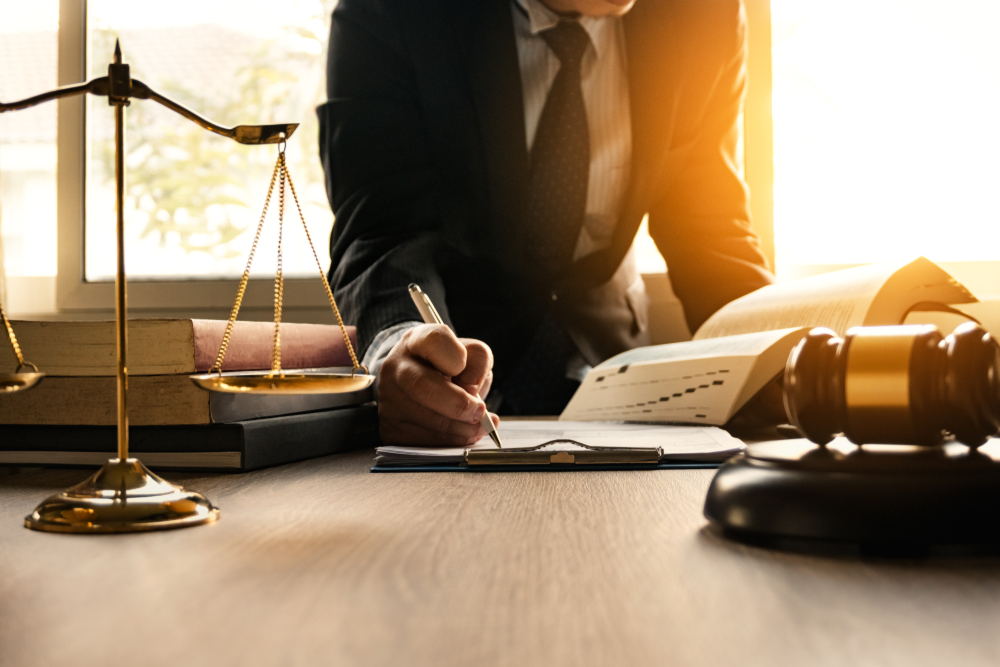 Choose Brach Eichler Injury Lawyers for Your Case
Knowledge and experience produce results. Brach Eichler Injury Lawyers was founded in 1967 and is a multi-practice firm that always puts clients' best interests first. We have recovered over $220 million in injury claims for our clients. The attorneys at Brach Eichler Injury Lawyers are leaders in their industries, and many have been recognized by top legal ranking companies, such as Chambers*, Best Lawyers*, and Super Lawyers*. Results may vary depending on your particular facts and legal circumstances.
We know how difficult it is to endure the consequences of an accident that wasn't your fault, and we respond to our clients with compassion, giving personalized attention throughout the entire legal process. You do not need to worry that hiring an attorney will be expensive. We operate on a contingency basis, which means our fee is based on your claim's success. You won't pay us anything unless we win your case.
Types of Injury Cases We Handle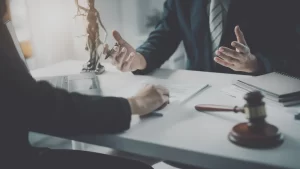 If you have been injured in an accident, contact Brach Eichler Injury Lawyers immediately to get help from an experienced and caring Jersey City personal injury attorney. Personal injury law is a broad category that includes many different types of claims, including:
No matter how you have been injured, Brach Eichler Injury Lawyers has a vast knowledge of personal injury cases, and we have experience handling various cases. Contact us today to discuss your unique situation during a free no no-obligation consultation with one of our Jersey City personal injury lawyers.
*No aspect of this advertisement has been approved by the Supreme Court of New Jersey. Click here to view our Awards Methodology page.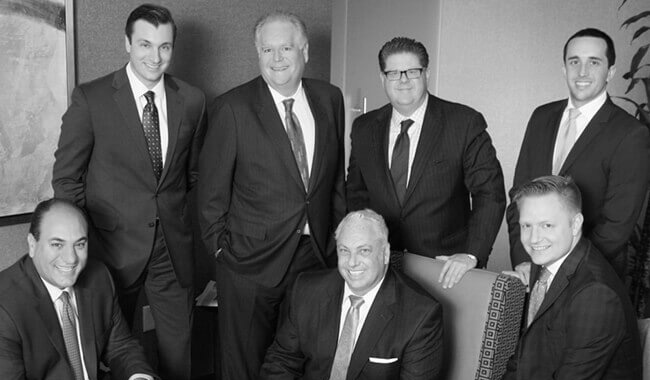 It's All About Results
We are the trial attorneys with the experience and knowledge to get you the results you deserve. At Brach Eichler Injury Lawyers, we take time to get to know you, as well as your case. We are committed to excellence. It is important for our team to understand your fears, concerns and expectations. We are always available to answer any questions, and are willing to come to you if you are unable to come to us.
Contact Our Experienced Law Firm
How Brach Eichler Injury Lawyers Gets Compensation for You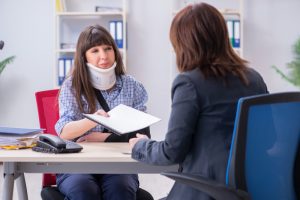 If you have been injured by another party who has acted neglectfully, they can likely be proven liable. This means they can be held responsible for the expenses, lost income, and distress you have experienced due to the injury and must provide you with compensatory damages. These funds reimburse or compensate you for the harm you have suffered due to your injuries.
The attorneys at Brach Eichler Injury Lawyers have the knowledge and dedication to prove liability, and they can recuperate funds to reimburse you for your injuries. You can receive compensation for issues such as these:
Current and future medical bills
Pain and suffering
Loss of current and future earnings
Mental anguish
Loss of consortium or companionship
Punitive damages are another compensation that can be awarded to an injured plaintiff when the defendant's wrongful behavior is considered despicable or inexcusable. Acts that can fall into this category include sexual assault, aggravated battery, or purposely causing widespread financial harm. Sometimes punitive damages are awarded against product manufacturers in cases involving defective products or prescription drugs that cause health risks.
Frequently Asked Questions
If you were injured in an accident, you may not know your rights and what to do next. Listed below are answers to questions that people often ask us. Each person has a different set of circumstances, so it's best to consult an attorney and get complete answers to your questions.
How do I know if I have a case?
In most situations, you will have a case if someone acted carelessly and caused your injuries, but it can be complicated. Consulting a Jersey City personal injury attorney is the only way to know if you have a case and what it may be worth.
How long do I have to file a personal injury case?
It is always wise to pursue a claim as soon as possible after the accident while the evidence is still available. In Jersey City, New Jersey, the time limit (statute of limitations) to file a personal injury claim is two years, but there are exceptions, so you should seek legal advice.
How long will it take to settle my claim?
Most personal injury cases in Jersey City do not go to trial but end in a settlement with an insurance company or the defendant. How long this takes varies with each case and can be hard to predict. Typically, the more severe the injuries and complex the case, the longer it takes to settle. Hiring an attorney in Jersey City often motivates the insurer to make a strong offer because they know you have a professional advising you.
Contact Brach Eichler Injury Lawyers for Results
We want to ensure you are fairly compensated for your injuries and losses. Don't try to go it alone. Brach Eichler Injury Lawyers will provide you with compassionate care while we fight for your rights, as we have done for numerous other clients. Your initial consultation is free, and you won't be charged anything until we recover money for you. Call (201) 583-5765 to schedule a consultation or fill out our contact form.