Written by: Brach Eichler Injury Lawyers
Last Updated : November 28, 2023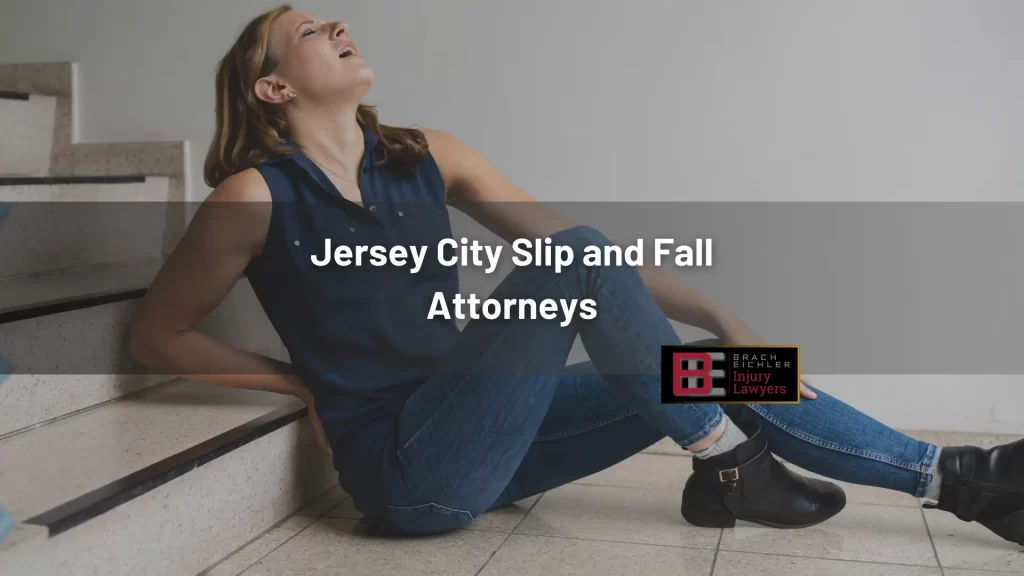 Did you or a loved one sustain injuries in a slip and fall accident due to the dangerous conditions on another person's property? Then contact Brach Eichler Injury Lawyers immediately.
It is the property owner's or business owner's responsibility to ensure the safety of any visitors to the property. The interior and exterior should not contain hazards, damage, or defects that could cause someone physical harm. If they fail to perform adequate maintenance or promptly repair the damage, they could be liable for the injured party's losses. Additionally, they should hire only qualified employees who aren't negligent in their duties to maintain a safe property.
At Brach Eichler Injury Lawyers, we have recovered over $425 million in compensation for our clients. Results may vary depending on your particular facts and legal circumstances. It is our goal to hold people accountable for their actions so you can recover from your injuries and move forward with your life. When you hire us, our legal team will provide personalized attention, guidance, and support until the end of your case. Call us at (201) 583-5765 today for a free consultation with one of our Jersey City slip and fall lawyers.
Slips and Falls Are More Common Than You Might Think
According to statistics, fall injuries are the leading cause of emergency room visits. Over 8 million people visit an emergency room every year due to a fall. Slip and falls represent approximately 12% of those falls. Slips and falls happen often at restaurants, retail stores, public swimming pools, and other public areas. If there are hazards, you could also get hurt at a friend's or family member's private home. If someone else is responsible for maintaining the property, they could owe you money for the injuries you suffered.
Common causes associated with slip and fall accidents include:
Inadequate warning signs near hazards
Damaged or defective staircase
Loose carpeting, rug, or tiling
Cluttered walkway or hallway
Many business owners buy general liability insurance to cover falls on their premises. Likewise, homeowners should have homeowners insurance covering guests hurt on their property. You could file an insurance claim with them if you sustained injuries on public property or at someone's private home. This should cover your medical bills, lost wages, and related expenses.
Compensation You Could Recover After A Slip and Fall In Jersey City
Slip and fall accidents often lead to physical, emotional, and financial losses. Not only are you dealing with physical pain from your injuries. You're also managing the emotional aspects of processing what happened to you and how you will afford your medical treatment. The pain and suffering you experience are unfair and something you shouldn't face alone.
At Brach Eichler Injury Lawyers, our Jersey City slip-and-fall lawyers will fight for the maximum compensation you deserve. The liable property owner should be forced to pay for the costs and losses you incurred while treating your injuries. Some of these costs and losses might include:
Loss of enjoyment of life
Determining a value for someone's losses can be tricky. That's especially true when it involves something intangible, such as loss of enjoyment of life. Brach Eichler Injury Lawyers will review your expenses, losses, and other factors to calculate a figure that accounts for your financial costs and physical and emotional suffering.
Some of the factors we might consider include:
The type of injury you sustained
The seriousness of the injury
The amount of time it takes to recover
Whether the slip and fall resulted in permanent injury, disability, or impairment
The total cost of medical treatment
Any emotional or psychological injuries, such as anxiety, fear, and post-traumatic stress disorder (PTSD)
The amount of insurance coverage listed on the at-fault party's policy
The evidence proving negligence caused your injury
Any time spent away from work due to treatment, pain, and other effects of the incident
The impact of the injury on your daily routine
Our Jersey City slip-and-fall lawyers are on your side. We want to see you win the compensation you need to recover and return to your routine. You can depend on us to advocate for your rights throughout your case.
You Shouldn't Take On Your Case Alone After A Slip and Fall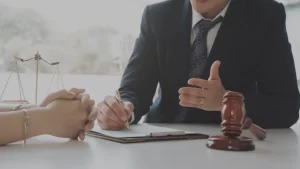 One of the biggest mistakes an accident victim can make is not to hire an attorney. At Brach Eichler Injury Lawyers, we know too well what can happen if a claimant handles their insurance claim alone. Without an experienced legal team on your side, you could struggle with the challenges that come with the legal process. You likely won't be aware of the state laws or know how to overcome certain obstacles you face.
Insurance companies and defense attorneys will do everything they can to limit your payout. Our Jersey City slip-and-fall lawyers know their tactics all too well. We won't allow anyone to exploit your inexperience with these cases. The insurance company might offer a low settlement amount and convince you that it's entirely fair. You might feel tempted to accept it if you don't know any better.
When you hire us to provide legal representation, we can handle every aspect of your case so no one tries to take advantage of you. We know the strict deadlines we must meet and how to handle roadblocks along the way. We are fully prepared to take on each step below:
Investigate: Our first step is to investigate what happened, how it happened, and who was at fault.
Gather evidence: We can locate crucial evidence associated with your slip and fall and find a way to prove that another party was liable.
Examples of evidence we might obtain include:
Statements from eyewitnesses
Your medical records and medical bills
Property's repair and maintenance reports
Negotiate a settlement: We will file your insurance claim with the property or business owner's insurance company. Our aim is to negotiate a settlement to cover your losses.
File a lawsuit. We might want to settle your case so we don't have to go to trial. However, insurance companies rarely play fair. They might try to get away with denying the claim unfairly, providing a low settlement offer, and refusing to negotiate. If that happens, we can file suit against them and the at-fault party to litigate your case in court.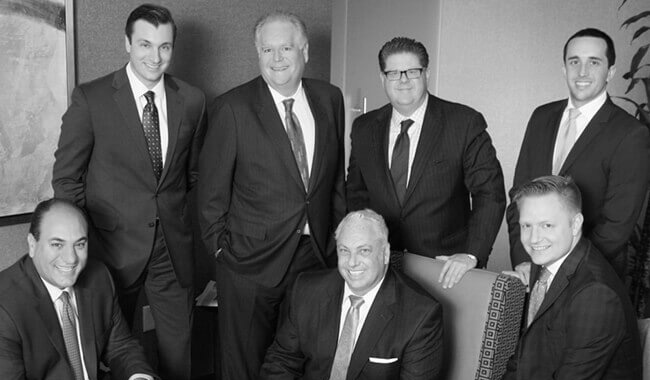 It's All About Results
We are the trial attorneys with the experience and knowledge to get you the results you deserve. At Brach Eichler Injury Lawyers, we take time to get to know you, as well as your case. We are committed to excellence. It is important for our team to understand your fears, concerns and expectations. We are always available to answer any questions, and are willing to come to you if you are unable to come to us.
Contact Our Experienced Law Firm
Statute of Limitations for Slip and Falls In Jersey City
A strict deadline is a statute of limitations you must follow after a slip and fall accident. New Jersey uses a two-year statute of limitations. You must file your lawsuit within two years from the accident date to seek compensation for your losses. If you try to file after the deadline passes, there's a good chance that the court will dismiss the case before it even begins.
Brach Eichler Injury Lawyers Legal Fees and Costs
Our Jersey City slip-and-fall lawyers know that many of our clients and an attorney don't have the financial resources to afford their medical treatment. You're already paying expensive medical bills so you can heal. We don't want to add additional financial responsibilities to your plate. Nothing should deter you from seeking the legal representation you deserve.
At Brach Eichler Injury Lawyers, we take all slip-and-fall cases on contingency. That means we don't charge upfront fees or costs when we take on someone's case. Our legal fees come from the compensation we win for you during an insurance claim or lawsuit. You won't have to pay us for our services if we lose.
Contact Us
Our Jersey City slip and fall lawyers are ready to take your call. We're available 24/7 to discuss your case, answer questions, and provide the legal advice you need during this difficult time. At Brach Eichler Injury Lawyers, we know the importance of good customer service. We can be there for you throughout your entire case to offer guidance, support, and legal services that get you the desired results.
Our decades spent representing clients like you give us an experience you can trust. We can navigate the complicated legal process, fulfill your goals, and exceed your expectations. We aim to reach a favorable result in every case we take so our clients won't suffer further. The daily expenses you accrue are not only another stressor in your life but something you should not be responsible for paying. The at-fault party should be liable for their negligent actions and the injury they caused.
If you suffered injuries during a slip and fall accident in Jersey City, call Brach Eichler Injury Lawyers at (201) 583-5765. One of our Jersey City slip and fall lawyers will meet you for a free consultation. We will review your case, advise you of your legal options, and help you get on the road to recovery.