Written by: Brach Eichler Injury Lawyers
Last Updated : November 28, 2023
If you were hurt in a dog bite attack, you may be grappling with serious injuries and facing steep medical expenses, lost wages, and more. You don't have to face these challenges alone. The Jersey City personal injury attorneys at Brach Eichler Injury Lawyers can help.
Sometimes, a man's best friend can become his worst enemy. The American Veterinary Medical Association finds that every year in the United States, more than 4.5 million people are victims of dog bites. Close to 800,000 of those people require serious medical attention.
While most dogs are loving and faithful companions, some animals are just not safe to be around either due to behavioral issues or poor upbringing by an irresponsible owner. Dogs can be very strong and powerful animals, which means their bites can cause tremendous damage and result in expensive medical treatments. A serious bite can be painful, leave behind major scars, and can result in serious illnesses.
You or a loved one may have already been on the receiving end of a serious dog-related injury, so should you also be on the hook for expensive medical care as well? At Brach Eichler Injury Lawyers, we don't think so. That's why we work with you to get you the compensation you deserve following an incident.
If you've been the victim of a dog bite, you have rights under the law. Contact Brach Eichler Injury Lawyers to learn more about those rights and what you can do to recover compensation for your injuries. Call us today at (201) 583-5765 to schedule a free case review.
Do You Need an Attorney?
The short answer is yes. According to data from the Insurance Information Institute, dog bite claims cost homeowners insurers $797 million in 2019. In 2019, New Jersey was one of the top ten states for dog bite claims, with 699 total claims costing $33.5 million.
In many dog bite cases, we understand that the dog's owner may be a friend or a family member, so you may be hesitant to pursue compensation. Fortunately, in almost all instances, the dog owner's homeowners insurance policy covers your expenses or losses, not the dog owner themselves.
Many homeowner's insurance policies cover dog bite incidents. However, getting the insurance company to pay you what you're owed is another matter entirely. Some insurance companies will value profits over your health and safety and offer you a significantly smaller settlement than what you really deserve. Having an attorney back you up can make a world of difference.
We will negotiate with insurance adjusters on your behalf in order to make sure they are fairly compensating you for your injuries and not taking advantage of you. If an insurance company is unwilling to negotiate in good faith, the legal team at Brach Eichler Injury Lawyers is ready and willing to take them to court. Their first priority may be protecting their profits, but our first priority is protecting you.
Types of Injuries Related to Dog Bites
Dog bite injuries are serious for several reasons. First, because they can cause serious physical damage and trauma. Bites can also lead to serious and even fatal infections. In addition to the physical scars that dog bites can inflict, these types of events can also leave deep emotional scars as well. While the event itself can be devastating and lead to post-traumatic stress responses, the physical damage can also impact a victim's mental well-being. Scars can contribute to low-self esteem, make a victim feel self-conscious, depressed, and diminish a person's quality of life.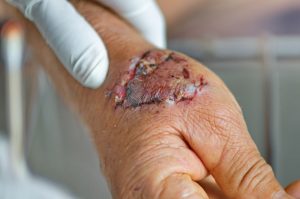 While every incident is different, there are some common injuries that are typically associated with bites and dog attacks. These injuries may include:
Puncture wounds
Broken bones
Head injuries
Crushing injuries
Scrapes and cuts
Nerve damage
Emotional trauma
Getting immediate medical treatment for a dog bite is critical, even if you don't think the injury appears that serious. Dog bites can lead to serious infections from bacteria found in the dog's mouth. Not only can an infection slow the body's ability to heal the wound, but it can also cause serious illnesses and complications. Dog bites can lead to the following infections and diseases:
MRSA
Tetanus
Pasteurella
Capnocytophaga 
Rabies
It is important to make sure that following a dog bite, you try to find out if the animal is up-to-date on their rabies vaccinations. While cases may be rare in the United States today, rabies is a serious disease. If not treated properly, once tell-tale symptoms appear, rabies has a mortality rate of over 99%.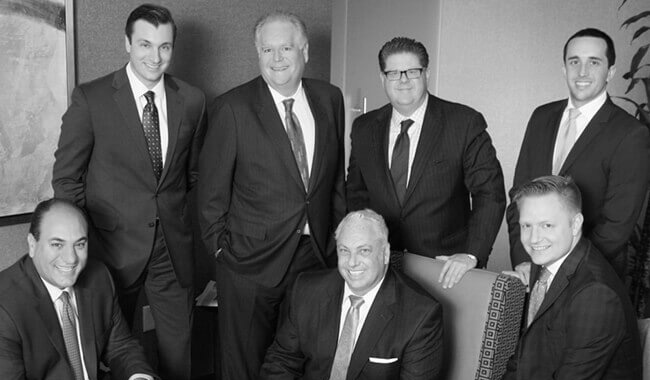 It's All About Results
We are the trial attorneys with the experience and knowledge to get you the results you deserve. At Brach Eichler Injury Lawyers, we take time to get to know you, as well as your case. We are committed to excellence. It is important for our team to understand your fears, concerns and expectations. We are always available to answer any questions, and are willing to come to you if you are unable to come to us.
Contact Our Experienced Law Firm
What Should You Do If You've Been Bitten by a Dog?
It is easier said than done, but if you are being bitten by a dog, try to stay calm and not panic. Panicking may increase the animal's agitation and make them even more aggressive. If possible, try to put an object between you and the dog, a jacket, purse, shoe, anything to get them away from you and onto something else. If you are being attacked or knocked down, curl into a ball and protect your head and neck.
In the event of any type of dog bite, make sure that you thoroughly clean the wound with soap and water and cover with a sterile bandage. Get medical attention for your injury right away. Again, the wound may not appear significant at first, but bacteria from the dog's mouth may have made its way into the wound. Get a medical professional to check the wound, clean it properly, and give you further instructions.
Following a dog bite, it's important to take these steps:
If possible, identify the dog and the dog owner.
Take pictures of the animal.
Take pictures of your injuries.
Exchange contact information with the owner.
Exchange contact information with witnesses.
Report the incident.
If the dog owner is present and cooperative, make sure and get the dog's vaccination history. This can be important information for yourself and the medical professionals treating your injury. It is also important that you report the incident. A dog's recorded history of aggressive or violent behavior is vital to protecting yourself and others from future incidents. It also helps to establish a pattern of negligence on behalf of the owner. When it can be demonstrated that the owner and the dog have a history of problem behavior and negligence, civil and penalties may be assessed.
New Jersey Dog Bite Laws
New Jersey law specifically lays out how dog owners are responsible for the conduct of their pets when it comes to dog bites and dog attacks. New Jersey is a "strict liability' state. That means that dog owners are liable for dog-related injuries that occur when an individual is bitten in a private residence or public place. Strict liability also means that an owner can be held liable for an injury, even if they used reasonable care to restrain the animal or to warm others that the animal may bite. According to the New Jersey Certified Animal Control Officers Association, any animal that bites a human must also be placed in a ten-day quarantine that must be paid for by the owner of the animal.
New Jersey also has dangerous dog laws on the books as well. If an animal control officer believes an animal is a serious threat, the courts may be asked to determine if the animal is dangerous and put conditions on the owner, such as:
Getting a special license for the animal
Requiring the owner to use warning signs on their property
Requiring that the dog be contained in a locked enclosure or on a leash with a muzzle
Owners who ignore or refuse to follow these special conditions can be fined up to $1,000 for each day of the violation. If the court finds a reason to believe that the dog is a serious threat, the animal severely injured someone unprovoked, or the animal is involved in organized dogfighting, the animal will be euthanized.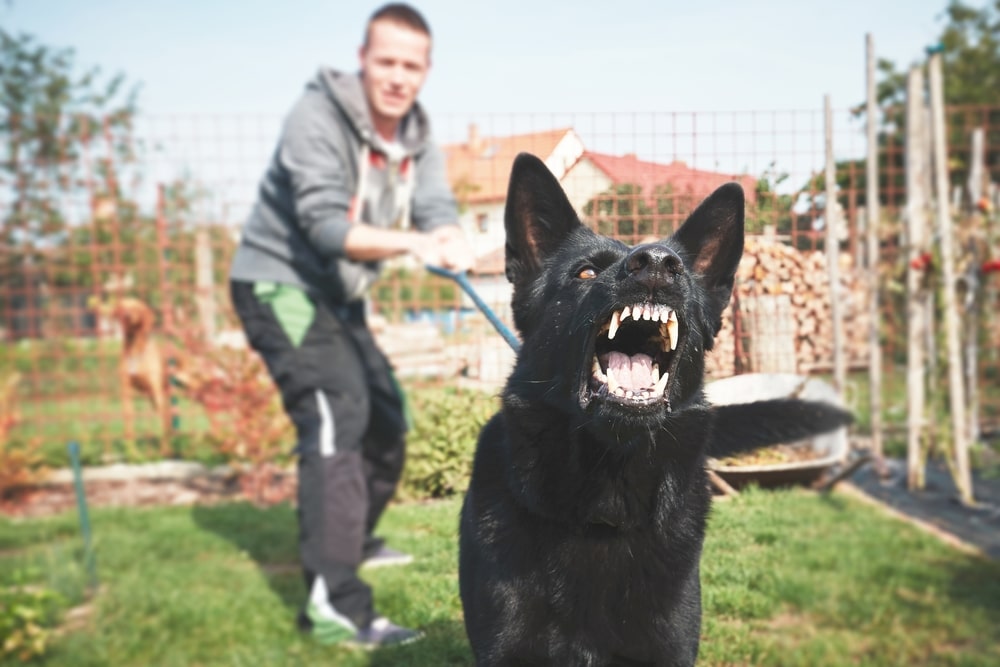 If you've been seriously injured by a dog, you have the right to pursue compensation through the owner's insurance, or you may have a legal right to sue. An injured person who pursues a lawsuit against a negligent animal owner has two-years from the date of injury to pursue a case either for negligence or under the dog-bite law. Consulting an experienced attorney with Brach Eichler Injury Lawyers is the best way to determine which legal option is right for your particular situation.
Contact an Experienced Dog Bite Attorney Today
No one wants to see harm come to an animal, but if you or a loved one has been injured by a dog, you need to take action for your safety and the safety of others. Dog owners are accountable for their pet's actions, and they are also responsible for making sure their animal is properly trained and properly restrained.
At Brach Eichler Injury Lawyers, we want to make sure that you get the compensation you need to deal with your injuries. Contact the skilled legal team at Brach Eichler Injury Lawyers to help you get the maximum compensation you deserve. Call us at (201) 583-5765 to schedule your free case evaluation today.