New Jersey Catastrophic Injuries Lawyer
Written by: Brach Eichler Injury Lawyers
Last Updated : September 29, 2023
New Jersey Catastrophic Injuries Lawyer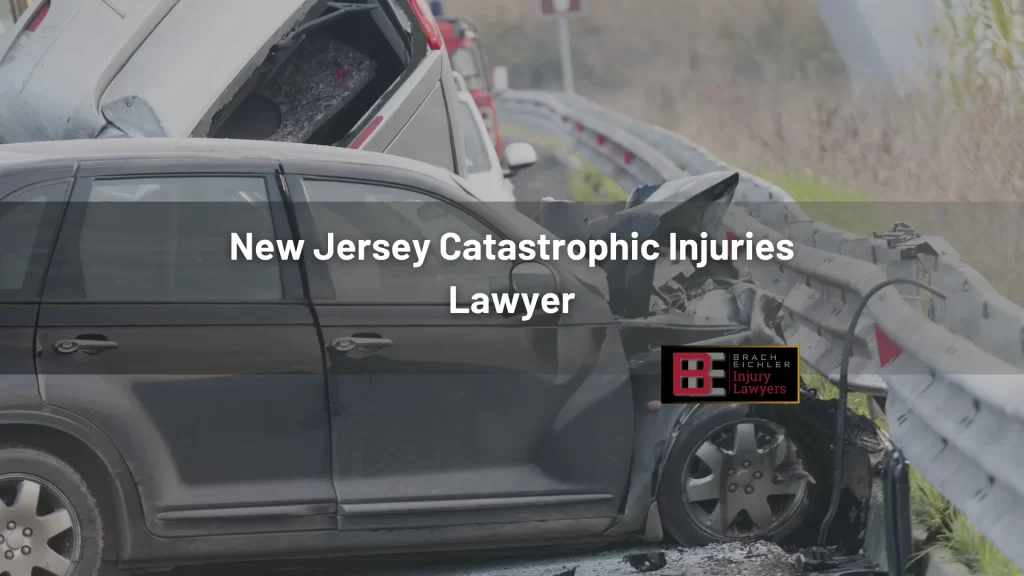 Determined representation when serious injuries change your life forever.
A sudden, severe injury can disrupt your life and change it forever. While it is always important to remain hopeful after an accident, the painful reality for too many victims is that their bodies and lives will never be the same. At Brach Eichler Injury Lawyers, we understand the stakes. That's why our personal injury attorneys aggressively approach catastrophic injury cases. We know the scope of our clients' losses, and we know their losses will continue into the future. This horrific injustice motivates us to fight for the maximum possible compensation.
Don't face the aftermath of a serious accident alone. Instead, trust our accomplished attorneys to work tirelessly for the results you need and deserve. Contact us today for a free consultation.
The law of serious injury in New Jersey auto accidents
The term "serious injury" is not just descriptive or subjective. It describes a legal threshold related to your right to sue for full compensation in a New Jersey auto accident. An important portion of your recovery is compensation for non-economic losses, such as:
Loss of enjoyment of life
Often called "pain and suffering," these damages can be the lion's share of your potential settlement or jury award. You must show by some objective metric that your auto accident injury is "serious." Otherwise, the law may bar you from claiming pain and suffering damages.
Under New Jersey's no-fault insurance law, policyholders can purchase a "limited right to sue" or an "unlimited right to sue" policy. If your policy limits your right to sue, you cannot file a claim for pain and suffering unless you sustained a "serious injury." The law defines such an injury by these six categories:
Significant disfigurement/scarring
In the last instance, a doctor must certify under penalty of perjury that "to a reasonable degree of medical probability," you have injured at least one "body part or organ" that will not heal to normal function, even with further medical treatment.
Our attorneys know how to prove you meet the eligibility threshold to claim pain and suffering damages. We work with medical experts to compile compelling evidence that secures your right to make a claim.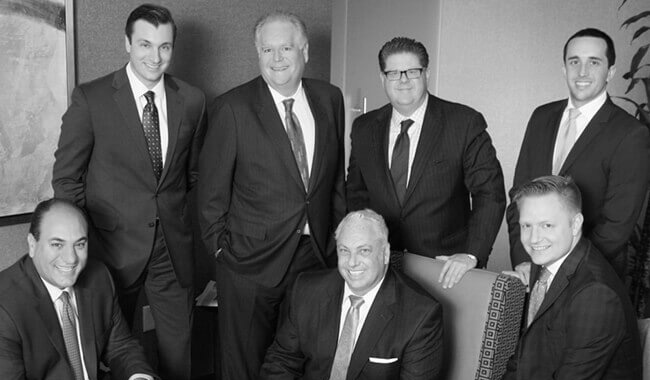 It's All About Results
We are the trial attorneys with the experience and knowledge to get you the results you deserve. At Brach Eichler Injury Lawyers, we take time to get to know you, as well as your case. We are committed to excellence. It is important for our team to understand your fears, concerns and expectations. We are always available to answer any questions, and are willing to come to you if you are unable to come to us.
Contact Our Experienced Law Firm
Calculating future damages for a catastrophic injury
Following your serious injury, there are many questions you and your attorney must address:
Will you need future medical care?
How much of a recovery can you expect to make?
Will you be able to do the same work, or will you have to take a lower-paying position?
Will you need additional education or training to transition to new work you can perform?
Will you need personal home care because of your injury now or in the future?
Because of your injury, will your bodily functions decline more rapidly as you age?
Until you answer all of these questions, you can't begin to know the full value of your case.
At Brach Eichler Injury Lawyers, we believe that when an injury changes your life forever, you deserve a lifetime of compensation. That's why we fight so aggressively to maximize your recovery. However, there are real challenges to making projections about what your losses might amount to throughout your expected lifetime. Courts will not allow a damage award based on speculation. All demands for compensation must:
Stem from reasonable assumptions
Have support from factual data
Draw on logical conclusions
To meet these standards, we work closely with qualified medical, rehabilitation, economics, and finance experts to present a demand that can stand up to intense scrutiny. When you retain our services for your injury case, you get a law firm with a strong track record of results. We have recovered more than $425 million in compensation for our clients. Let us put this reputation to work for you.
Contact a seasoned personal injury lawyer for your serious injury claim
If your auto accident injury crosses the "serious injury" threshold for New Jersey, you deserve full pain and suffering compensation. Let the certified trial attorneys at Brach Eichler Injury Lawyers demand it. To schedule a free consultation with a skilled and aggressive attorney, call us today at (973) 364-8300 or contact us online.