Burlington County Personal Injury Lawyer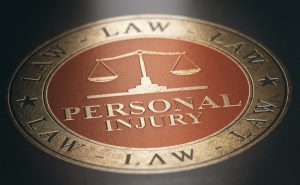 Have you or someone you love been injured in a preventable accident in Burlington County? Was this accident caused by another party's negligence, resulting in severe injury or financial loss? If so, contact the attorneys at Brach Eichler Injury Lawyers right away. We may be able to help you get monetary compensation for your losses through a personal injury claim or lawsuit. Call us at (973) 364-8300 today for a free, no-obligation consultation. Don't let a negligent accident determine the course of your life. Call (973) 364-8300 today.
What is Personal Injury Law?
Personal injury law is a type of civil action that resolves disputes when a person or entity injures or harms another party. Unlike criminal law, civil law seeks to compensate the injured party for their losses occasioned by another person instead of convicting any party of a crime.
Most personal injury cases are handled with a personal injury claim submitted to the responsible party's insurance company. The insurance company then reviews the claim to determine validity, and based on their investigation, either issue a settlement or denies payment. A settlement is a cash amount intended to partially compensate you for your losses, provided you drop any legal claim against the responsible party.
In some cases, it may be necessary to file a personal injury lawsuit against the responsible party directly. This means taking your case before a New Jersey Civil Court and letting a judge or jury decide its validity.
Types of Personal Injury Cases We Handle
If someone injures you through negligence or malice in Burlington County, chances are we can help you get some form of compensation. We handle many types of personal injury cases, such as:
Medical malpractice
Premises Liability claims
Workers' compensation claims
Abuse cases
Rideshare accidents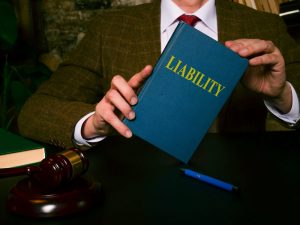 The type of injuries common to personal injury claims may include the following:
Broken bones
Whiplash
Concussion
Head and neck injuries
Hip and knee injuries
Sprains/strains
Burns
Drowning/near-drowning
Crushing injuries
Amputation
Avulsion
Puncture wounds
Scarring and disfigurement
Abrasions
Lacerations
Coma
Death
Why Do I Need a Lawyer for My Injury Claim?
Hiring a qualified attorney should be one of your first steps after an injury, especially if negligence or malice caused it.
Your attorney will help you in many ways. We will explain the claims process and how to avoid novice mistakes, we will act as your chief negotiator when dealing with the insurance company, and we will do the lion's share of the hard work to build your claim. We will handle the logistics, such as speaking to witnesses and gathering evidence to support your claim while you recover from your injuries.
Understanding how damages work is crucial to obtaining the maximum payout possible. Your lawyer will help you define the losses due to the accident, including those entirely subjective such as mental anguish. Your lawyer will review prior case law to help you reach a number that covers all your losses.
Why Hire Brach Eichler Injury Lawyers to Represent Me?
We've been helping Burlington County residents get the help they need after an injury for over fifty years. Our dedicated team of legal professionals is standing by to advocate for you and help you get the compensation you need to move on after a severe injury.
Our success is no accident. We approach each new case as if it were going to trial and focus on getting the results our clients demand from the outset. We will work tirelessly for you and your family and provide the support, compassion, and assistance you need during this difficult time.
We've obtained hundreds of millions of dollars in settlements and awards for our clients, but the numbers don't tell the whole story. When you read Testimonials from our past clients, you won't see much about the amount of money we could obtain. You will read how we treat our clients like family, how our kindness and professionalism make the ordeal easier, and how well we treat those who choose us to represent them.
Compensation for Personal Injury Claims
Compensation usually comes from the responsible party's insurance company. We don't like to speculate on the amount of compensation we may be able to obtain for you, but in general, the more you've lost due to the accident, the more compensation you should demand from the party responsible.
Obtaining compensations depends on proving negligence on the part of the responsible party. New Jersey law requires that everyone act in a way that doesn't harm others. If we can use evidence to show the person or entity responsible for your accident had a duty to behave safely, didn't do so, their action or inaction caused an accident, and that accident caused your injury, we should have a valid compensation claim.
Compensation is broken down according to the losses sustained. Your lawyer will help you determine exactly what these losses are and assign a dollar value to each.
Some losses already have a dollar value attached. These are called economic damages. Some examples include:
Lost wages
Medical bills
Property damage
Household expenses
Lost opportunity
Some losses have no intrinsic dollar value and must be assigned one. These are called non-economic damages. These types of damages vary widely and relate to the experience of the injury and the overall effect on your mental health and well-being. Some examples include the following:
Pain and suffering
Mental anguish
Emotional distress
Reputational damage
Scarring and disfigurement
Call Brach Eichler Injury Lawyers Today
Per New Jersey state law, you have a limited time to file a suit against the responsible party to obtain compensation, so don't wait any longer. Call (973) 364-8300 today for a free consultation. Let us show you how we can help. We will review your case and discuss your options at no charge. Don't let a negligent accident affect your financial future. Call Brach Eichler Injury Lawyers for a free consultation today.