Written by: Brach Eichler Injury Lawyers
Last Updated : August 29, 2023
Jersey City Workplace Accident Lawyers
Companies are responsible for the safety and security of all their employees. Despite this mandate, sometimes accidents happen in the workplace. In 2019, there were a total of 69,000 non-fatal incidents of workplace injuries and illnesses, according to the U.S. Bureau of Labor Statistics. When these accidents happen, employees are often confused about recovering compensation for their injuries. There may be paperwork to fill out, claims to file, and medical documentation to secure. It can be hard to know whom to talk to, what to say, and who is responsible for paying. You need a New Jersey lawyer on your side.
You have rights after being seriously injured on the job as a worker. While it may seem overkill, hiring an experienced workplace accident lawyer is the best way to ensure that your rights are protected, and you are getting all the benefits you are entitled to. Whether by helping you recover benefits through the workers' compensation network or using other legal means to seek compensation, at Brach Eichler Injury Lawyers, we are committed to helping you attempt to regain your financial stability after an accident.
To discuss your case with us and how we may help, contact us today by calling (201) 583-5765. Let's talk about how we can help get you back on your feet again.
Why Choose Brach Eichler Injury Lawyers to Handle a Workplace Accident?
At Brach Eichler Injury Lawyers, we have a team of skilled legal professionals dedicated to helping New Jersey workplace accident victims recover the compensation they deserve. We have a track record of success in recovering money for our clients and have been rated a Top 40 Law Firm by the New Jersey Law Journal*.
While professional accolades are important, what is even more valuable is the feedback we receive from satisfied clients. We strive to deliver the best possible outcome for our clients and work tirelessly to deliver results. Compassionate service and tenacious legal representation are what we offer New Jersey victims of workplace accidents. You are always our number one priority.
Types of Workplace Accidents
People tend to think that serious workplace accidents only happen in dangerous fields of work such as construction, manufacturing, or trade industries. While these professions carry a higher-than-average risk due to the nature of the work, workplace accidents can happen in any environment and at any time.
Every employer must create a safe and hazard-free work environment. The U.S. Department of Labor and the Occupational Safety and Health Administration mandates that all employers must comply with federal safety standards and post information about these standards in a visible common area for employees to read. Employers must also ensure that their employees are properly trained and have access to the necessary safety information and equipment to complete their jobs.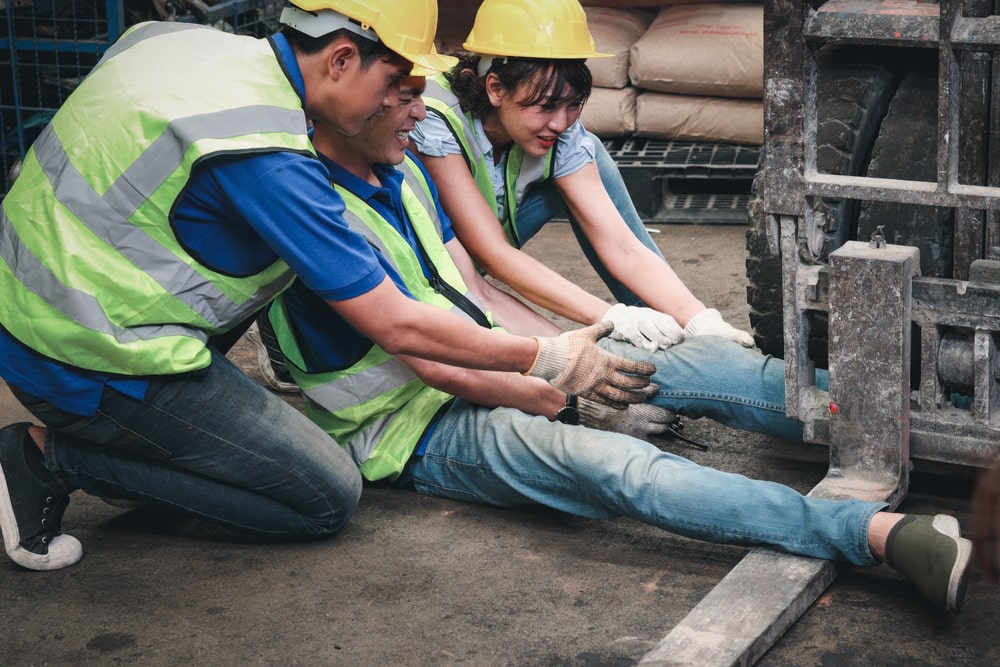 Accidents can and will happen when a company fails to follow these regulations or fails to provide proper safety instructions or equipment. Some of the most common types of accidents that occur in the workplace today include:
Slipping and tripping accidents
Falling objects or unsecured loads
Overexertion
Repetitive motion
Electrocutions
Equipment failure
Equipment defect
Company car or truck accidents
Fire
Exposure to toxic elements or chemicals
Exposure to dangerous environments
Common Workplace Accident Injuries
Workplace accident injuries can vary dramatically. Sometimes a slipping accident will result in a broken wrist, while a major manufacturing accident can result in an amputated limb or even death. Large or small, workplace accident injuries must be taken extremely seriously, or they will happen again.
Workplace injuries can also create a huge burden for the injured employee. A victim may be unable to immediately return to work, creating financial instability when money is needed more than ever. Medical bills, especially for serious injuries, can be expensive, and day-to-day expenses must still be met. The physical pain and financial pressure can result in anxiety, stress, and turmoil for an injured worker and their family. Some commonly reported medical issues that are associated with workplace accidents include:
Amputation
Burns
Lacerations
Dislocations
Muscle and joint injuries
Concussion
Hearing loss
Vision loss
Medical conditions or diseases related to exposure
Cancer
Treatment is extremely important for any worker injured in a workplace accident, no matter how minor the injury first appears. If you have been injured at work, immediately seek medical attention. Do not wait. Delay can make the injury worse. It is also important to note that proper medical documentation and records are vital to any claim a victim may wish to pursue due to the workplace accident.
What Causes a Workplace Accident?
There are a host of events that can result in a workplace accident taking place. One of the most serious causes of workplace accidents is an employer's negligence in creating and maintaining a safe and hazard-free working environment. Employers are responsible for providing workers with adequate safety training, equipment, and resources to complete their work effectively, efficiently, and safely. When a company takes shortcuts to save time or money or fails to recognize its obligation to employee safety, serious and sometimes fatal consequences can occur.
What types of behaviors and actions can result in a significant workplace accident? These are some of the most often cited issues that can lead to hazardous situations for employees:
Failure to maintain equipment
Failure to repair equipment
Poor housekeeping
Failure to provide necessary safety gear
Failure to stop workplace violence
Failure to establish and update safety guidelines
Allowing employers to use faulty tools or equipment
Improperly securing dangerous loads or objects
Failure to maintain vehicles
Improper ventilation
Improper lighting
Defective parts or equipment
Failure to post information about what an employee must do after an accident
*No aspect of this advertisement has been approved by the Supreme Court of New Jersey. Click here to view our Awards Methodology page.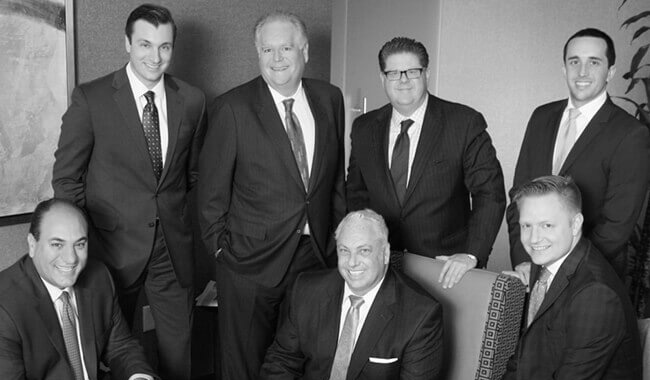 It's All About Results
We are the trial attorneys with the experience and knowledge to get you the results you deserve. At Brach Eichler Injury Lawyers, we take time to get to know you, as well as your case. We are committed to excellence. It is important for our team to understand your fears, concerns and expectations. We are always available to answer any questions, and are willing to come to you if you are unable to come to us.
Contact Our Experienced Law Firm
What to Know About Workplace Accident Compensation
There is a lot to know when it comes to the repercussions of workplace accidents and seeking compensation for your injuries and time missed from work. One of the most common ways to recover at least some compensation after a workplace accident is through workers' compensation.
New Jersey workers' compensation benefits may provide workers injured on the job with medical benefits, temporary disability benefits, permanent partial benefits, permanent total benefits, or death benefits. These benefits may be available to an employee if there exists an employee/employer relationship and if an accident took place in the course of employment.
Workers' compensation claims can become complicated. Not only can they be difficult to submit, but they can be complicated to navigate from start to finish. Filing for workers' compensation means that fault does not have to be proven, only that an accident took place at the workplace.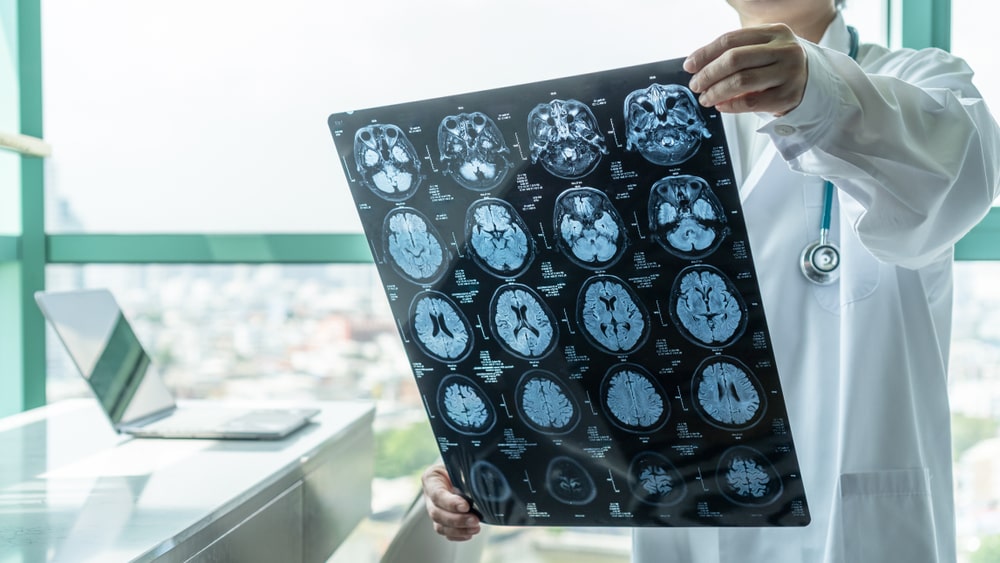 In some situations, a workplace accident may also be the result of a third-party entity. For example, when an employee is injured by a defective piece of equipment, that manufacturer may be held responsible for the damage caused by the accident. Filing a personal injury lawsuit against the third-party may be a viable option in some circumstances and can help a victim recover money for medical expenses and also for their pain and suffering, which workers' compensation does not cover.
Workers' compensation is typically seen as the sole remedy for accident cases against employers, barring employees from filing a personal injury lawsuit. However, if a separate third-party had a hand in causing the accident, they are not shielded from legal consequences and may face legal ramifications for their negligent actions.
Depending on the industry, there may be other legal options for recovering compensation related to a workplace accident. To determine which legal option is right for your situation, contact an experienced workplace accident lawyer with Brach Eichler Injury Lawyers. We can review the circumstances of the accident and lay out the options that give you the best chance at recovering compensation for your injuries. Whether we're negotiating on your behalf with a workers' compensation insurer, or filing a lawsuit, we work hard to help you seek the benefits that you deserve.
Contact a Lawyer with Brach Eichler Injury Lawyers Today
At Brach Eichler Injury Lawyers, we are committed to representing New Jersey victims injured in workplace accidents. Our legal team has experience in both the courtroom and at the negotiating table, and that means you get aggressive and competent representation no matter what the circumstances of your case may be. Before you get bogged down by the weight of filing claims or rushing your recovery to get back to work, talk to a skilled legal professional with Brach Eichler Injury Lawyers about your workplace accident.
For more information and to schedule your free consultation, contact Brach Eichler Injury Lawyers by calling (201) 583-5765 today. We want to talk to you about the ways we can help you recover both physically and financially from a workplace accident.