Hudson County Personal Injury Lawyers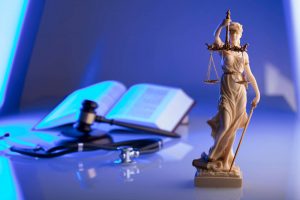 If you sustained an injury in an accident because of someone's negligent actions, contact Brach Eichler Injury Lawyers immediately. We can review your personal injury case to determine whether you're entitled to financial compensation. We might be able to hold the negligent party liable for your injury and recover the money owed to you.
Brach Eichler Injury Lawyers understands the struggles you face after an unexpected accident. The circumstances weren't your fault, and you shouldn't have to face the financial consequences. Someone else's misconduct placed you in this situation. Now you need medical treatment to heal your injury. The bills you receive might be too expensive for you to afford. The at-fault party should be financially responsible for those costs.
You can depend on the personal injury lawyers in Hudson County, NJ, from Brach Eichler Injury Lawyers to fight for you. Our legal team is ready to take on your case and seek the maximum possible compensation on your behalf. We will remain by your side during the ongoing process and provide the guidance you need. You will be our top priority while we try to reach your desired outcome.
Call Brach Eichler Injury Lawyers today at (973) 364-8300 for your free consultation and learn more about what we can do for you.
Cases We Take
At Brach Eichler Injury Lawyers, we represent accident victims in a range of personal injury cases, such as:
Whether your injury is minor or severe, you should reach out to Brach Eichler Injury Lawyers to learn about your legal options. We can review the evidence and determine whether you have a personal injury case to pursue.
Why You Should Hire a Personal Injury Lawyer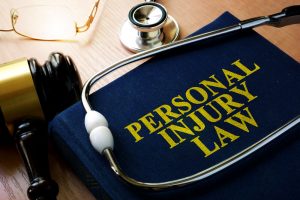 It's common to feel overwhelmed following an accident. People are often in shock and unsure of the next steps to take. It can be a confusing time for anyone to deal with, especially while in pain from a serious injury. No one can adequately prepare for an accident to occur. However, the aftermath is when it's most vital to take action.
You shouldn't attempt to handle your personal injury case without Brach Eichler Injury Lawyers. It's a common mistake to think the process of pursuing compensation is straightforward. However, preparing a personal injury case can be time-consuming and complex. You need evidence to prove fault, medical records to show the injury you sustained, and other documentation to submit to the insurance company.
Insurance companies aren't in the business of paying accident victims. They want to avoid large settlements whenever possible. That means they will look for evidence to justify denying your claim or diminishing the severity of your injury. If they can find a reason to offer a low settlement or avoid accepting liability for their policyholder, they will.
The Hudson County personal injury lawyers of Brach Eichler Injury Lawyers bring decades of experience to each case we take. We know how to investigate accidents and locate crucial evidence to prove what happened. We can communicate with the insurance adjuster on your behalf so you can focus on getting your life back on track. We will not rest until we hold the negligent party accountable for the suffering they caused.
Compensation for Personal Injury Cases
The circumstances of the incident that resulted in your injury will determine the compensation you may be eligible for. You can file an insurance claim or lawsuit to pursue the money you need to compensate for your losses. The amount of your financial award will depend on a range of factors, including the severity of your injury and the total cost of your medical treatment.
The compensation you receive could cover losses, such as:
Loss of enjoyment of life
Pain and suffering
Lost earning capacity
Emotional distress
We could file a lawsuit on your behalf and take your case to court if necessary. You must file your lawsuit by the required deadline.
New Jersey has a two-year statute of limitations for personal injury cases. That means you must initiate your lawsuit in civil court within two years of the date of your injury.
Why Hire Brach Eichler Injury Lawyers?
Brach Eichler Injury Lawyers has a team of dedicated and experienced personal injury lawyers in Hudson County, NJ. We've received multiple awards and accolades for the work we do. Among the organizations that have recognized us for our work are Super Lawyers, America's Top 100 Personal Injury Attorneys, and The Best Lawyers in America.
Our team knows how to get results. We always fight for full and fair compensation for every client who hires us. We understand the trauma you experienced and want to help you recover. You shouldn't have to struggle to receive the money you need to afford your medical bills and other expenses. You can count on us to be your advocate and try to achieve your legal goals.
Brach Eichler Injury Lawyers takes cases on contingency, so you're not responsible for upfront fees or costs. We know you might already face financial strain. Accidents often result in expensive bills. We don't want to add to your burden. We will only collect our legal fees if we recover compensation for you. If we don't obtain compensation for you, you won't have to pay us.
Contact Us
Brach Eichler Injury Lawyers serves accident victims in five conveniently located offices. If you can't come to us, we're happy to meet somewhere that works for you. Our team is available 24/7 to discuss your case and answer any questions you have. We believe in providing quality customer service to our clients, no matter what.
Our experience and knowledge allow us to tailor our services to the unique circumstances of every case we take. You will receive the representation and support necessary to get through this devastating time in your life. We know no amount of money can change what happened, but we hope it will ease the economic strain of healing your injury from the accident.
If you sustained an injury in an accident due to someone else's negligence, do not hesitate to call Brach Eichler Injury Lawyers at (973) 364-8300 for a free consultation. Let us help you in the fight for justice.