Written by: Brach Eichler Injury Lawyers
Last Updated : November 28, 2023
Did you sustain injuries due to the hazardous conditions of another person's property? Were you forced to pay for medical treatment and continue to incur costs associated with the injury? If so, contact Brach Eichler Injury Lawyers to pursue compensation from the negligent property owner or another party for the harm they caused.
Holding someone else liable when you hurt yourself on their property through no fault of your own is known as a premises liability case. They should face the consequences of their actions if they put you in harm's way. Failing to inspect the property, perform routine maintenance, and make prompt repairs are examples of negligent behavior that could mean they were at fault for your injuries.
At Brach Eichler Injury Lawyers, we know you're probably facing various challenges. You're trying to recover while also pursuing a legal case. If you're not familiar with the process, you could end up with much less compensation than you deserve. Our Jersey City premises liability lawyers can provide dependable legal representation and fight for justice against others' wrongdoings. Call us for a free consultation today at (201) 583-5765.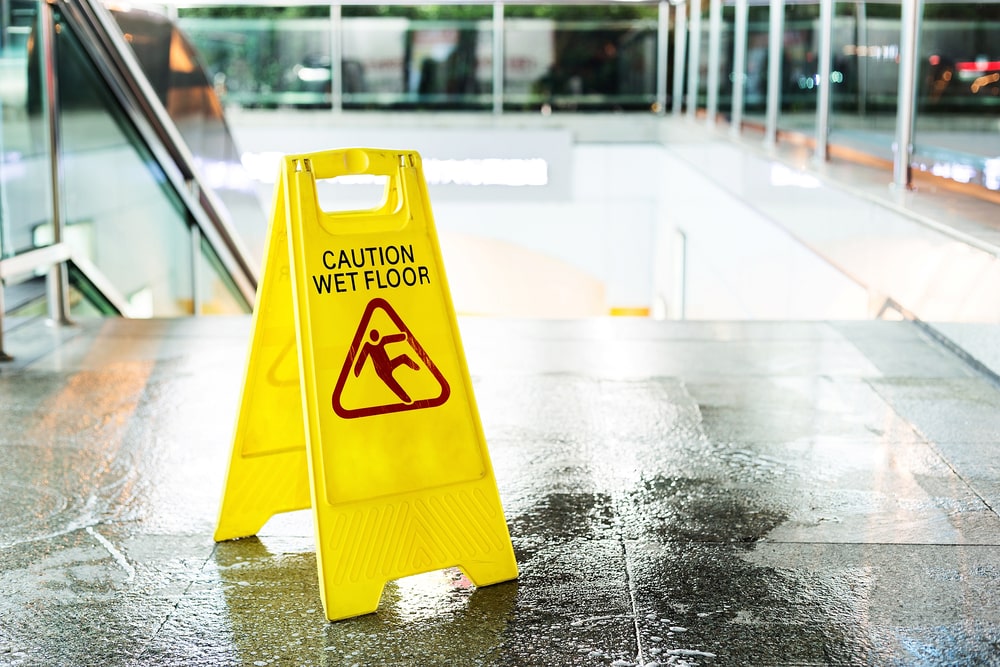 Premises Liability Cases We Handle
Our attorneys have extensive experience handling a wide variety of premises liability claims, including:
Elevator accidents
Staircase accidents
Inadequate lighting
Defective sidewalks
Fire safety and building code violations
Electricity and electrocution
Inadequate security
When you've been hurt due to the negligence of a property owner or manager, you have the right to expect fair compensation. Our attorneys will be ready to demand it, so call now.
Common Causes of Severe Injuries
It's important to remember that just because you fall on another person's property doesn't mean you're automatically entitled to compensation from them. You must prove they were negligent in keeping the conditions of the property safe for visitors.
Negligence exists when the property owner, business owner, employee, or another affiliated party does not take reasonable care to avoid causing injury to a guest. The most common types of negligence that could lead to injuries include:
Unsafe swimming pool area
Cracked sidewalks and walkways
Dangerous or unsecured dog or animal
Malfunctioning escalator or elevator
Inadequate lighting
Lack of or untrained security personnel
Missing warning signs
Wet floor
Poor maintenance
Toxic chemical exposure
Leaving hazards where people walk
Falling objects
Safety code violations
Damaged stairwells
Four visitor classifications determine liability in a premises liability case. Whether the owner is liable will depend on the classification you belong to at the time of the incident:
Licensees have the right to enter or remain on the property with consent from the owner. They weren't invited but are allowed on the property. The owner must avoid acts that could cause injury. They must also warn the licensee of any hazardous conditions on the property.
Trespassers don't have the right to enter someone's property or remain there. The owner must only prevent actions that could willfully injure the person who trespassed on their property. It is not a requirement to warn them of any dangers.
Invitees can enter or remain on the property for the owner's benefit. The owner must ensure the property is safe and take the necessary steps to remove or repair hazardous conditions.
Social guests are allowed on a host's premises by invitation. The host does not have to ensure their social guests' safety or perform inspections for defects that could result in injuries.
Begin the Legal Process Immediately Following A Premises Liability Accident
While you're still on the property, you should report the incident to the manager or owner and complete an incident report to keep as evidence. During a premises liability case, the most important steps are to ensure you seek adequate medical treatment and hire an experienced Jersey City premises liability lawyer. When you hire Brach Eichler Injury Lawyers, we will focus on the legal aspects of your case so you can focus on recovering.
You should go to the hospital as soon as you leave the accident scene. A doctor will evaluate your injuries and refer you for a treatment plan. That could include physical therapy, surgery, pain management, and prescription medication. You must follow their instructions exactly. Insurance companies typically deny claims if their claimant doesn't attend doctor's appointments regularly. It signifies there wasn't an actual injury, or it doesn't require treatment.
While treating, you should keep a copy of all medical records and bills. The insurance company will want to see a timeline of your treatment and the costs associated with it. During a claim, they will require that you provide copies of all records related to the incident as evidence of your injury and the property owner's negligence that led to it.
If the insurance company calls you, give them our contact information. You should not speak with them about the claim, no matter what. You could unintentionally say something that negatively affects your case and prevents you from collecting the maximum available compensation. We will handle all communication on your behalf and try to reach a settlement we believe is fair for the losses you suffered.
Sometimes insurance adjusters look at a claimant's social media during their investigation. Let's say you fell and broke your ankle. If that's true, you wouldn't be at the gym or playing sports with your friends. Be sure not to post anything on your social media accounts that could contradict your injury's legitimacy.
You Might Be Entitled to Financial Compensation
Sustaining injuries on someone's property could lead to various losses. You should not be financially responsible for your medical treatment and other costs associated with your injury. You could file an insurance claim or lawsuit that holds the property owner liable and gets you the compensation you need to cover your past and future expenses.
Some of these losses might include:
Damage to personal property
Pain and suffering
Loss of consortium or companionship
Loss of enjoyment of life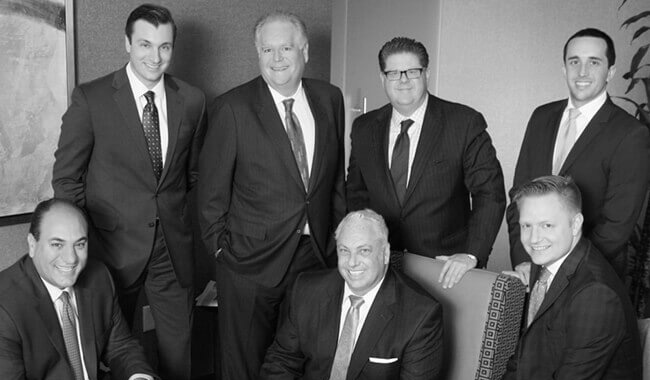 It's All About Results
We are the trial attorneys with the experience and knowledge to get you the results you deserve. At Brach Eichler Injury Lawyers, we take time to get to know you, as well as your case. We are committed to excellence. It is important for our team to understand your fears, concerns and expectations. We are always available to answer any questions, and are willing to come to you if you are unable to come to us.
Contact Our Experienced Law Firm
Insurance Claims
If you file an insurance claim, you could file with the property owner's general liability insurance company for compensation of your losses. Brach Eichler Injury Lawyers can request a copy of their insurance policy to review and determine how much coverage is available. We can file the claim on your behalf and submit all evidence we find to prove the owner was negligent in causing your injury. If we're unable to reach an adequate settlement agreement, we could file a lawsuit.
Lawsuits
There's a statute of limitations in New Jersey for filing a lawsuit for compensation in a premises liability case. The statute of limitations is two years. What that means is you would have two years from the date you sustained an injury on someone's property to sue them. If two years pass before you can file a lawsuit, you would likely lose your right to legal action.
Why Choose Brach Eichler Injury Lawyers?
Our Jersey City premises liability lawyers can use our extensive resources to handle each step of the legal process so you can focus on healing your injuries and getting your life back on track. When you hire us, you can depend on our legal team to take on the following tasks: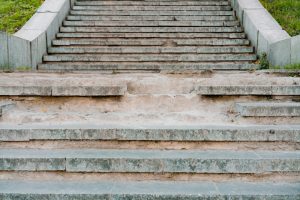 Investigate – Investigating a premises liability accident is vital to a case. We can go out to the scene, take pictures, and determine if the dangerous conditions contributed to your injury.
Accumulate evidence – We will gather evidence to prove that the property owner or another party was at fault for the incident and that you deserve compensation for your losses.
Calculate compensation due – We can review your total losses to determine an appropriate number to demand from the at-fault party covering your past and future expenses.
Find witnesses – We will locate individuals who witnessed what happened and obtain their statements.
Send notice of claim – We will send the property owner a notice informing them of our intention to pursue legal action for the injuries you sustained on their property. In the letter, we will request that they provide us with their insurance policy information and secure all evidence associated with the case.
File a claim – We can file the insurance claim and seek the maximum settlement you deserve for your losses.
Bring a lawsuit – If we cannot settle your case during the claim, we can proceed with a lawsuit against the owner or whoever was negligent in causing your injuries.
At Brach Eichler Injury Lawyers, we know you might be facing challenges. If you're in pain, out of work, and struggling to pay your bills, the last thing you want to worry about is the cost of seeking legal representation. That's why our Jersey City premises liability lawyers take all cases on contingency. You won't have to pay upfront fees or costs that add another burden to your already overloaded plate. We don't expect payment of our legal fees unless we recover compensation for our clients.
Contact Brach Eichler Injury Lawyers For A Free Consultation
Brach Eichler Injury Lawyers has decades of experience representing clients in premises liability cases. So far, we've won over $300 million in insurance settlements and jury verdicts. That's because we take a personal interest in each person who hires us. You won't feel like another number while we handle your case. We will treat you like a priority and provide the one-on-one attention you need and deserve.
Our reputation speaks for itself. We have been recognized by some of the most prestigious legal organizations, including Best Lawyers®, Best Attorneys of America, and Bergen's Top Lawyers. We take pride in providing comprehensive legal services that members of our community can trust. You can depend on us to fight by your side until the end.
Call Brach Eichler Injury Lawyers at (201) 583-5765 if you were hurt due to the dangerous conditions on someone else's property. One of our Jersey City premises liability lawyers will gladly discuss your case and available legal options.