Mercer County Personal Injury Lawyers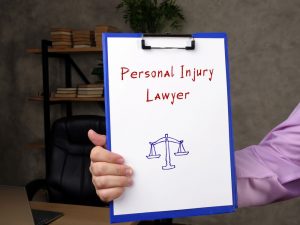 Mercer County is also called the "Capital County" since the county seat is Trenton, and it is also the state capital. It is a center of commerce and culture in the state, located midway between New York City and Philadelphia. The county is home to more than 370,000 people over 226 square miles. Mercer County is home to Princeton University, Rider University, the College of New Jersey oh, Mercer County Community College, and Thomas Edison State University.
If you or a loved one was injured in Mercer County due to someone else's negligence, call the offices of Brach Eichler Injury Lawyers. Our highly professional legal team is ready to offer you personal and skilled representation to protect your rights and help recover the compensation you deserve. Call the office at (973) 364-8300 today for your free consultation and case review.
How Working with an Experienced Attorney Helps Your Case
An accident can leave you severely injured and unable to continue to work. When an accident happens because of someone else's negligence or risky behavior, you have the right to seek compensation. The other party likely has insurance coverage, but it's often challenging to get the money you need to pay your bills and move on with life.
The insurance company may send an insurance adjuster within days after the accident to gather information. These professionals are skilled negotiators whose goal is to protect the financial assets of their company. They often represent themselves as friends of the victim but are, in fact, there to gather information that will help disprove your claim.
It is acceptable to tell the insurance adjuster that you will not answer their questions, give a recorded statement, or accept an early settlement until you have legal representation with you. Your personal injury lawyer is a crucial ally in your fight for fair compensation to cover your expenses and lost wages.
The attorneys at Brach Eichler Injury Lawyers have decades of experience helping people who have been hurt in accidents. We have a strong track record of successful verdicts and settlements and were ranked a Top 40 Law Firm by the New Jersey Law Journal. Edward P. Capozzi is a member of the Million Dollar Advocates Forum and the Multi-Million Dollar Advocates Forum. He was recently named to the Best Lawyers in America for 2022.
How Long Do I Have to File a Personal Injury Lawsuit?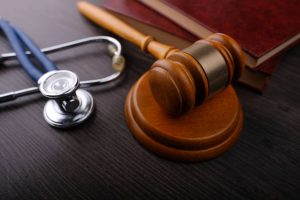 In the State of New Jersey, a person has a limited amount of time to file a personal injury lawsuit against the responsible party. This time period is dictated by the statute of limitations. In New Jersey, the statute of limitations is two years from the date of the accident.
While this may sound like a lot of time, there are specific steps that must be completed before a personal injury lawsuit is filed. Many times, you and your attorney will need to complete negotiations with the at-fault party's insurance company, or at least get to a point where negotiations are not moving forward. If negotiations are not successful, you must gather enough evidence to substantiate your case in court and then file the proper paperwork with the court system.
There are multiple steps involved to get a case ready for trial, some of which take many months. The sooner you get an attorney on your side, the sooner they can get to work to prepare your case, should you need to go to court.
Types of Cases We Handle
Personal injury insurance claims and lawsuits may be filed after a wide variety of accidents that cause injury. Our legal team has recovered more than $425 million in judgments and settlements for our clients.
While the following is a list of types of cases that our legal team has experience with, not all accidents necessarily fit neatly into a description. Do not hesitate to contact Brach Eichler Injury Lawyers to discuss your case with an experienced attorney as soon as possible.
Reclaim Control of Your Life After an Accident
The legal team at Brach Eichler Injury Lawyers understands that after you have been injured in an accident, it can turn your life upside down. We know that money cannot make up for the mental or physical injuries and loss of personal property. However, being able to recover compensation after an accident that was not your fault can help to pay your medical expenses, make up for lost wages, and make the path to recovery just a little bit easier.
Unfortunately, a serious injury can sideline you for months or even years from the normal daily activities you enjoy. In some cases, you might not return to your previous level of functioning. When you suffer an accident and injuries at the hand of someone else, it can leave you feeling overwhelmed and as if your life is out of control.
You can reclaim that control and make a significant impact on your future when you work with an experienced injury attorney who will fight for your rights and work hard to ensure that you receive the maximum compensation possible.
Contact Brach Eichler Injury Lawyers Today for Help After an Accident
The legal team at Brach Eichler Injury Lawyers is made up of aggressive negotiators and skilled litigators who keep your goals at the center of their work. Years of knowledge and experience will allow us to develop the best case possible to present during negotiations with the insurance company or while litigating your case in court.
We understand the financial and physical burdens that happen after a serious accident and want you to remember that you are not alone. We take our job seriously, and we'll fight tenaciously for your rights while seeking fair compensation for your injuries. Call our offices today at (973) 364-8300 or contact us online. You'll get a free consultation and case evaluation. Call now.