Passaic County Personal Injury Lawyers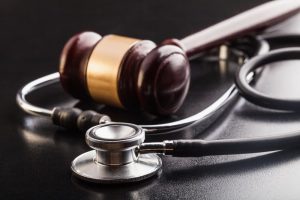 When you have been injured in an accident that was not your fault, you need an attorney who will fight to see that you receive as much compensation as possible. You have medical bills to pay, you may not be able to work, and you have endured considerable pain and suffering. You need to look out for yourself and your future, and the best way to do that is to hire an experienced personal injury attorney.
The Passaic County personal injury lawyers of Brach Eichler Injury Lawyers have been representing New Jersey accident victims for decades and have been certified by the state Supreme Court. We understand that what really matters to our clients is obtaining the best result possible for their case. We know how to do that: we have recovered more than $425 million in awards and settlements. Every personal injury case is different, but our personalized, comprehensive approach means you can rest easy knowing your attorney is aggressively pursuing justice on your behalf.
The sooner you speak with one of our Passaic County personal injury attorneys, the more we can do to help you. Call (973) 364-8300 or visit our contact page today for a free consultation with one of our attorneys in Clifton.
What Our Passaic County Personal Injury Attorneys Can Do for You
Being an effective personal injury attorney involves much more than showing up in court. Some of the things we can do to help with your personal injury case are:
Review your case and explain your legal options
Answer whatever questions you may have about the legal process involved in a personal injury case
Investigate the accident to determine who might be liable and what compensation you might be able to recover
File an insurance claim against whatever parties or parties might be liable for the accident
Negotiate with the insurance company or companies to see that you receive a fair and timely settlement
Bring your case to court if settlement negotiations do not work out
Make sure all court paperwork is filled out correctly and ahead of any deadlines
Use our network of expert witnesses to bolster your case
Develop a comprehensive, convincing strategy to help you win at trial
Common Injuries from Accidents in Passaic County
A car crash, slip-and-fall, or other accident can lead to major injuries, such as:
Traumatic brain injuries
Injuries to internal organs
Internal bleeding
Joint injuries
Severe burns
Scarring and disfigurement
Amputated, severed, or crushed limbs
Soft-tissue injuries
Broken bones
Psychological distress
Wrongful death
Keep in mind that if your particular injury is not on this list, you are likely still eligible for compensation if the accident wasn't your fault.
Passaic County Personal Injury Cases We Handle
Our New Jersey personal injury attorneys have experience with many kinds of cases, including:
Why You Need a New Jersey Personal Injury Lawyer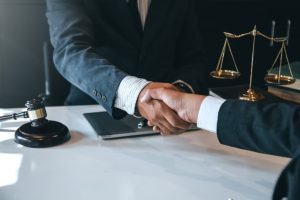 Sometimes accident victims are reluctant to hire an attorney, especially if they believe their case is clear or they have never worked with a lawyer before. But not hiring a personal injury lawyer to represent you after an accident is a serious mistake that could cost you a lot of money. Here are the key reasons to hire a personal injury attorney:
Maximize your compensation – You likely have medical bills piling up after an accident, and you may also have to miss several weeks or months of work. Those financial losses add up quickly, and you also need to consider the pain and suffering you have endured. A personal injury attorney can help you recover as much money as possible after an accident so you can take care of yourself.
Make life easier on yourself – Even a seemingly straightforward personal injury case can quickly become complicated once the insurance companies get involved. A lawyer can help you navigate the insurance bureaucracy while protecting you from any mistakes that might jeopardize your case.
Get the help you need – Putting your life back together after a serious accident can be a major challenge. In addition to treating your injuries, you may also need help applying for government or other benefits to help you move forward from this painful chapter in your life.
Representing you in court – Most personal injury cases end in an insurance settlement before a trial is necessary. However, sometimes an insurance company will refuse to negotiate in good faith. If that happens, you will need to take your case to court. Civil trials are difficult, risky, and unpredictable, so you need to be sure you have an experienced trial attorney at your back.
Potential Compensation in Passaic County Personal Injury Cases
You need to make sure to account for all the different ways an accident has affected you when you are negotiating an insurance settlement. A Passaic County personal injury lawyer can help you pursue compensation for:
Lost wages
Reduced future earnings and lost benefits
Medical expenses, including the cost of future care
Pain and suffering
Emotional distress
Damaged personal property
Statute of Limitations in New Jersey Personal Injury Cases
The statutory deadline to file a personal injury lawsuit in New Jersey is two years from the date of the accident. It is important that you do not miss this deadline, as your case will be automatically dismissed if you do not file your lawsuit in time. A personal injury lawyer can help you make sure you meet all the key deadlines in your case.
Get a Free Consultation with a Passaic County Personal Injury Lawyer
You have no time to waste after an accident if you want to make sure you recover the compensation you need. The team at Brach Eichler Injury Lawyers is waiting to hear from you, so call (973) 364-8300 or visit our contact page for a free case review.