Self-Driving Vehicle Accident Lawyers in New Jersey
Written by: Brach Eichler Injury Lawyers
Last Updated : August 31, 2023
Self-Driving Vehicle Accident Lawyers in New Jersey
Brach Eichler Injury Lawyers provides aggressive representation when automated cars cause injury and wrongful death
Technology companies have promised to make our roadways safer by automating vehicles for more than a decade. In theory, cars guided by computers would be safer. This is because computers aren't distracted, don't consume drugs or alcohol, and never tire. They don't suffer from road rage or take unreasonable risks. Remove humans from the process, we've been told, and you remove human error, which is the leading cause of traffic accidents. However, in some cases, self-driving cars have created unreasonable risks instead of enhancing safety as promised. This is especially true in those communities being used as testing grounds as tech companies race to establish themselves as leaders in the market. Moreover, as numerous deadly crashes over the last few years have shown, the new technology complicates the question of liability for injuries and wrongful death.
Self-Driving Cars Are Hitting the Road
Multiple companies have invested millions of dollars in self-driving vehicles. TechCrunch's technology website reported in June 2019 that there are now over 80 companies testing more than 1,400 self-driving vehicles on American roads.
At Brach Eichler Injury Lawyers, our car accident attorneys have decades of experience representing clients in personal injury and wrongful death accident cases. But we're not resting on our laurels. We're adapting to the new legal implications of self-driving vehicles to assist accident victims better. If you or a loved one has been injured in an accident with an autonomous vehicle, you can rely on our knowledge and determination as we fight to recover the compensation you deserve.
Do I Need A Self-Driving Vehicle Accident Lawyer?
When a motor vehicle accident involves a self-driving car, there will be many questions about exactly who or what was at fault. An attorney will be immensely helpful in helping you get answers because as soon as you hire one, they will commence their independent investigation into your crash to determine the actual cause.
More importantly, a lawyer will also be able to identify all liable parties, and some cases could involve drivers and vehicle manufacturers bearing some responsibility. The insurance companies for these parties will often try to contact victims soon after their accidents and quickly resolve the cases through lump-sum settlements, but you should remember that most settlement offers are dramatically less than what people are entitled to.
Even when a representative for an insurance company pledges to support you for all medical bills and lost wages fully, know that an insurer is never on your side. All insurance companies are motivated only to protect their bottom lines, usually by resolving these cases for as little as possible.
When you hire an attorney, they are motivated only to protect the best interests of their clients as though they were their own. This will mean that you will have a legal advocate committed only to helping you receive a truly fair and full settlement for your injuries or filing a lawsuit to seek damages when a settlement is impossible.
Why Choose Brach Eichler Injury Lawyers To Handle My Self-Driving Vehicle Accident Case?
Brach Eichler Injury Lawyers has decades of experience with personal injury litigation. We were ranked a Top 40 Law Firm by the New Jersey Law Journal.
Edward P. Capozzi is a member of the Million Dollar Advocates Forum and Multi-Million Dollar Advocates Forum. Between 2012 and 2018, he secured at least one (and as many as three) of the state's top 20 verdicts or settlements yearly.
Keith J. Roberts is a member of the New Jersey chapter of the American Trial Lawyers Association, the Healthcare Compliance Association, the Health and Hospital Law Section of the New Jersey Bar Association, and the Bergen County Bar Association. He is certified by the Supreme Court of New Jersey as a civil trial attorney.
Charles X. Gormally has also been certified as a civil trial attorney by the Supreme Court of New Jersey. He has been licensed in New Jersey since 1979 and in New York since 1990 and is a member of the New Jersey State Bar Association and American Bar Association.
Brach Eichler Injury Lawyers will not charge you anything to handle your case unless you obtain a monetary award. We provide representation on a contingency fee basis so you will pay nothing upfront.
What exactly is a self-driving car?
Self-driving is a bit of a misnomer but refers to the automated assistance a computer within the vehicle gives the driver. Tech companies divide self-driving technology into five categories or levels as follows:
Level 0
A standard automobile with no self-driving technology
Level 1
With "driver assistance technology," the car performs a few steering or acceleration tasks without human intervention. These include Adaptive Cruise Control (ACC). Parking Assistance with automated steering and Lane Keeping Assistance (LKA). All other driving tasks are under human control. The human driver must always be actively engaged.
Level 2
The "partially automated" system executes accelerating, braking, and steering. However, the driver must detect objects, obstructions, or traffic events and respond if the automated system does not. The automated system stands down when the driver takes over.
Level 3
With "conditional automation," the driver allows the vehicle to perform limited "safety-critical functions" under certain traffic or environmental conditions, such as the freeway. This level still requires a driver. However, the fact that a driver can defer some but not all major tasks to the vehicle raises the danger of the human driver disengaging at a critical moment.
Level 4
At this level of "high automation," a human driver is not required unless there is uncertain terrain or severe weather. The driver's most important responsibility is to determine correctly whether the environment is safe for fully automated control.
Level 5
At this level of "full automation," the vehicle is under computer control in all conditions. A vehicle occupant needs only to choose the destination and initiate the system.
When an accident occurs, the level of self-driving technology in use becomes an issue. The tech company may claim the driver was responsible in the moments preceding the crash. The driver will attempt to shift blame to the tech company.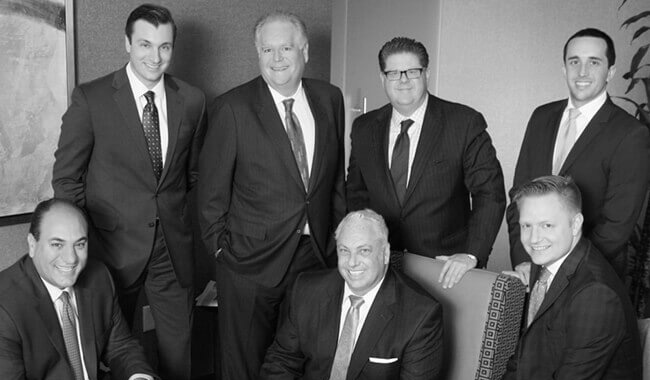 It's All About Results
We are the trial attorneys with the experience and knowledge to get you the results you deserve. At Brach Eichler Injury Lawyers, we take time to get to know you, as well as your case. We are committed to excellence. It is important for our team to understand your fears, concerns and expectations. We are always available to answer any questions, and are willing to come to you if you are unable to come to us.
Contact Our Experienced Law Firm
Fatal crashes linked to self-driving automation
Several high-profile fatal crashes of automated vehicles have occurred over the past few years, with some notable examples including:
A Tesla Model S operating at Level 2 in China in January 2016 crashed, fatally injuring the driver.
A Tesla Model S operating at Level 2 in Williston, Florida, in May 2016 crashed, fatally injuring the driver.
A Tesla Model X operating at Level 2 in Mountain View, California, in March 2018 crashed, fatally injuring the driver.
An Uber-automated Volvo operating at Level 3 in Tempe, AZ, in March 2018 struck and killed a pedestrian.
A Tesla Model 3 operating at Level 2 in Delray Beach, Florida, in March 2019 crashed, fatally injuring the driver.
A Tesla Model S operating at Level 2 in Miami, Florida, in April 2019 crashed, fatally injuring a pedestrian.
Self-driving vehicle accidents can be incredibly complicated because of the different liable parties that may be involved. People injured because of accidents caused by self-driving vehicles could be occupants of those vehicles or other automobiles involved in the crashes.
In many cases, a driver can still be liable for a self-driving vehicle accident. Even when self-driving vehicles had some control over movement, the driver often could override those controls and may have been the party responsible for making a decision that caused an accident.
In several other cases, the issue could be with the self-driving technology. The automobile manufacturer could then be liable for damages in these cases.
It is also possible that other third parties could also be considered negligent. For example, a maintenance company may be liable for improperly caring for a self-driving system.
Self-Driving Vehicle Accident Statistics
In August 2018, Axios reported that a review of autonomous vehicle accidents in California between 2014 and 2018 showed that the autonomous vehicle was at fault for only one of 38  autonomous vehicle accidents involving moving autonomous vehicles in autonomous mode. Humans were also the cause of all 24 autonomous vehicle accidents in which the autonomous vehicle was stopped in autonomous mode.
When an autonomous vehicle was moving but in conventional mode, the autonomous vehicle was at fault for six of the 19 accidents. When the autonomous vehicle was stopped in conventional mode, the human was responsible for all seven accidents.
Regarding which company has seen the most crashes, Business Insider reported in November 2018 that tech news and review site Tech.co used California Department of Motor Vehicle data to quantify and locate each self-driving car crash in the state and which company's vehicles were involved. The study found two crashes involving 3 percent of the Apple fleet. One crash involving 10 percent of the Drive.ai fleet. One crash involving 10 percent of the Toyota fleet. Five crashes involving 20 percent of the Zoox fleet. 52 crashes involving 30 percent of the General Motors Cruise fleet. 36 crashes involving 41 percent of the Waymo fleet.
Theories of liability for self-driving car crashes
If you are injured in an accident with a self-driving car, you have the burden of proving by a preponderance of the evidence that someone else caused the accident. If the automated car is the cause, the question becomes, who failed to perform, the human or the machine? Here are three possible scenarios:
The human driver is liable — If the automation failed, but the driver should have noticed the danger and had time to avoid it, the car company would certainly argue that fault lies with the inattentive driver. However, the driver could argue that the technology created a false sense of security for the driver, and the tech company must bear some responsibility.
The tech company is liable — If the automation failed due to a problem with the technology, and a reasonably alert human driver could not have avoided the danger, the company that designed the technology is at fault. So, if a computer sensor failed to spot a vehicle or a pedestrian and did not command the vehicle to stop, the fault would lie with the tech company.
Third-party fault — If the car's technology was sound but failed to operate because of faulty installation, the automobile manufacturer could be liable rather than the tech company. And, if the tech was not defective when the car was manufactured but failed to operate because it had been damaged or was not properly maintained, the blame could lie with the maintenance professional or the car's owner.
We thoroughly investigate the facts of your accident to determine who is at fault, so we can hold those parties fully accountable.
Fighting for the full compensation you deserve
Over many decades, our firm has represented numerous clients who suffered catastrophic injuries and whose loved ones suffered wrongful death. These cases cry out for justice, which requires high levels of compensation. Powerful technology companies who put unsafe vehicles on the road should not be able to shift responsibility onto their customers, who bought the vehicles in good faith in reliance on the company's claims. These companies have the resources to cover claims but also have deep legal departments working overtime to deny those claims. When you go up against Uber, Tesla, or any other company producing self-driving cars, you need a legal team with the experience, skill, and resources to take on these tech giants. At Brach Eichler Injury Lawyers, we are prepared to carry your fight forward, and our attorneys fight to win.
Contact a determined New Jersey law firm for self-driving car accidents
Attorneys at Brach Eichler Injury Lawyers draw on decades of experience in auto accident litigation to recover the compensation you deserve. To schedule a free consultation with a skilled and compassionate lawyer with the determination to fight for you, call us today at (973) 364-8300 or contact our office online.