Cumberland County Personal Injury Lawyers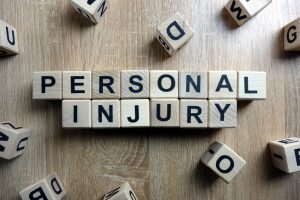 If you have been injured in an accident in Cumberland County, NJ, that wasn't your fault, you may be eligible for financial compensation. Accidents of any kind can be life-changing, and you need qualified and experienced legal representation to give you the best chance of recovering compensation.
The claims process can be daunting, especially if you have injuries to deal with and loved ones to take care of. Leave the legal stuff to the experts. Call the Cumberland County personal injury lawyers of Brach Eichler Injury Lawyers today at (973) 364-8300 for a free initial consultation.
Why Do I Need a Lawyer for My Case?
After an accident, filing a claim can be an overwhelming and confusing process. Not everyone involved always brings their best intentions to the table. Insurance companies will often try to get you to accept a lowball offer, or otherwise delay or complicate your claim to try and discourage you. An experienced lawyer will understand this process and the tactics insurance companies will try to use. Simply put, qualified legal representation could make the difference between getting compensation for your claim or walking away empty-handed.
Given how involved and drawn-out the claims process can be, hiring a lawyer will also help to free you up for your physical recovery. Especially if the accident was serious, you may be dealing with medical bills and ongoing rehabilitation. You still have a family to care for and a life to get on with.
Leaving the legal legwork to a professional doesn't mean money out of your pocket right now, either. Brach Eichler Injury Lawyers works on contingency. That means we don't get paid until we get compensation for you.
Why Choose Brach Eichler Injury Lawyers?
At Brach Eichler Injury Lawyers, our Cumberland County personal injury attorneys have had decades of experience protecting the rights of accident victims and have recovered over $425 million to help victims recover and move on. Results like ours can only be obtained through giving personalized representation to every case and treating our clients as if they were our family. Although we have grown as a firm, the philosophy remains the same – be comprehensive in our approach, treat every case as the unique case that it is, and focus on results.
Our individual attorneys have impressive track records of their own. Attorney Edward P. Capozzi is certified by the New Jersey Supreme Court as a civil trial lawyer and is a lifetime member of the Multi-Million Dollar Advocates Forum owing to the large number of million-dollar-plus settlements and awards he has obtained for his clients. Attorney Alex Capozzi is recognized as the youngest attorney in New Jersey history to secure a multi-million-dollar jury verdict, and our attorney Corey Dietz has brought down several six and seven-figure settlements.
Types of Cases We Handle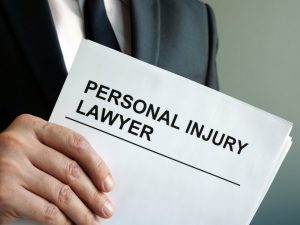 Brach Eichler Injury Lawyers have experience handling a wide variety of personal injury cases. Some of the types of cases we handle include:
Whether or not your accident type is listed above, our attorneys have decades of combined knowledge and experience to take on your case and get results. Getting compensation through a personal injury claim or lawsuit involves proving that the other party was negligent in their actions and that their negligence led to your injury. Our attorneys have experience proving just that in highly diverse personal injury cases.
Contact Brach Eichler Injury Lawyers Today
If you or a loved one has been injured in an accident in New Jersey, you need a firm that is results-driven and can provide the highest level of service. The Cumberland County personal injury attorneys of Brach Eichler Injury Lawyers have decades of experience handling a variety of personal injury cases, and we have recovered millions for our clients.
You should never have to go through the claims or lawsuit process alone. You deserve representation that will help you get back on your feet and get on with your life. Call Brach Eichler Injury Lawyers today at (973) 364-8300 for a free initial consultation.