Morris County Personal Injury Attorneys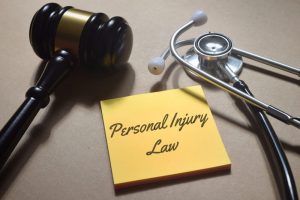 Accidents can create large stumbling blocks in life. Unfortunately, they happen. If you were involved in an accident in Morris County that was not your fault, you might be owed compensation. However, insurance companies do not make the process of obtaining the money due you easy.
The experienced and skilled attorneys at Brach Eichler Injury Lawyers have a successful history of getting fair settlements for our clients. We use our experience and skill to deliver top-quality results and, at the same time, treat our clients as family.
We are not just a skilled team of lawyers. We help support you during this challenging time in life. Each of our lawyers focuses exclusively on personal injury law. Our top-rated attorneys have won over $425 million for clients across the Garden State.
We believe that our clients deserve the best legal representation possible. But we also recognize that quality legal care can be expensive. For that reason, we work on a contingency basis.
This means that your first consultation is free. If we decide to work together, we do not charge you any fees unless you receive compensation. This means you take no financial risk. Call our office today at (973) 364-8300 to set up your free consultation and case evaluation.
What Is the Time Limit for Filing a Personal Injury Lawsuit?
In New Jersey, the law limits the time you have to file a personal injury lawsuit. This time period is dictated by the statute of limitations. In New Jersey, you have two years from the date of the accident to file your lawsuit in court. If you miss the two-year deadline, you may relinquish your rights to seek justice and compensation through the court system.
Our legal team understands the importance of filing the correct paperwork on time. We know that every case is unique, and our attorneys spend time getting to know the details of yours. We use this information to customize a strategic plan and fight for your right to fair compensation.
How an Experienced Morris County Injury Attorney Can Help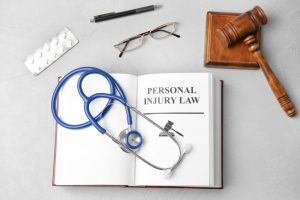 After an accident that was not your fault, the at-fault party's insurance company may send an insurance adjuster to speak with you. These are skilled negotiators whose job is to gather evidence to disprove your claim.
The adjuster may want to ask you questions or may ask you to make a recorded statement. You are within your rights to refuse to answer questions until you have an attorney present. An adjuster may also make an early settlement offer.
They may tell you that it is the only offer you will receive from the insurance company. When an adjuster or the insurance company recognizes they are working with someone who is inexperienced, they may try to reduce their financial responsibility using tactics that a skilled attorney would reject. The first offer is usually not a fair one.
When you work with an attorney from our legal team, they can also help prevent you from inadvertently saying something that could negatively affect your case. Our legal team recognizes that compensation cannot make up for your injuries. However, it can help pay for your medical costs, lost wages, and lost future earnings. Reducing your financial stress can help make your recovery a little bit easier.
Types of Cases We Handle
After an accident-related injury, you want an attorney who has experience negotiating with insurance companies and litigating in court for the maximum compensation available in your situation. Slight variations in case law can make the difference between successfully recovering a fair amount of damages and recovering little or nothing at all.
Our legal team has expertise in many areas of personal injury. If you don't think your injury falls into one of these categories, contact our office at (973) 364-8300 to discuss your case, and we can determine whether we have the background and experience to help you. This is a short list of areas in which our legal team has experience:
Accidents can result in many different types of injury. These can include physical, emotional, psychological, and mental injury after a traumatic event. In addition to the injuries listed above, you may have experienced:
Heart attack
Nerve damage
Psychological injury, including post-traumatic stress disorder PTSD
Torn or ruptured ligaments and tendons
Potential Compensation Available
After a significant injury, you may have questions about the type of compensation that's available. If negotiations with the insurance company are successful, you may be offered economic and non-economic damages.
Economic damages are compensation for verifiable and measurable costs. These can include medical expenses, lost wages, and lost earning potential. Non-economic damages are compensation for subjective costs. These can include disfigurement, loss of enjoyment of life, and pain and suffering.
If negotiations are not successful with the insurance company, you may choose to move forward with a personal injury lawsuit. If the court finds in your favor, you will be awarded economic and non-economic damages. In rare cases, the court will also award punitive damages. This is not an award that is intended to compensate you, but rather to punish the defendant for their malicious or intentional actions.
Reclaim Control of Your Life
After a significant accident and injury, you may feel as if your life has been turned upside down. The legal team at Brach Eichler Injury Lawyers understands how difficult the following weeks and months can be. A serious injury can sideline you from normal daily activities for weeks, months, or even permanently.
The accident may leave you overwhelmed and feeling as if your life is out of control. You have the ability to reclaim that control and have a significant impact on your future when you work with an experienced Morris County injury attorney.
Get Help from an Experienced Morris County Personal Injury Attorney
Our personal injury attorneys are aggressive negotiators and skilled litigators who keep your goals at the center of our work. We use our knowledge and experience to develop the best case to present during negotiation with the insurance company or before the court.
Our team understands the physical and financial burdens that happen after a serious accident. It's important to remember that you are not alone. We believe it's our job to fight for your rights, and we have a reputation for protecting our clients' rights and seeking fair compensation on their behalf. Let us do the same for you.
Call our office today at (973) 364-8300 to schedule your free consultation and case evaluation.