New Jersey Wrongful Death Attorneys
Written by: Brach Eichler Injury Lawyers
Last Updated : September 29, 2023
New Jersey Wrongful Death Attorneys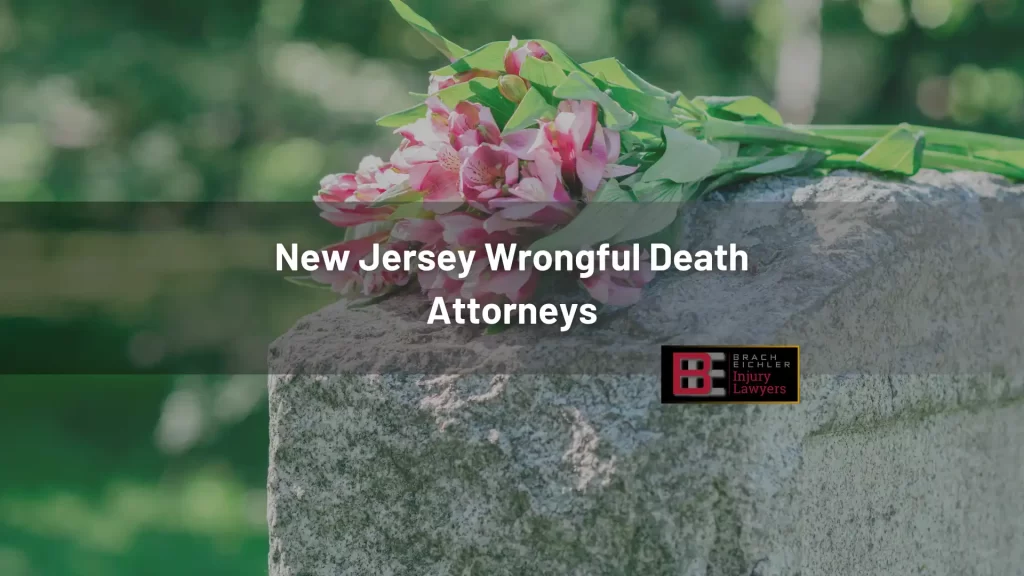 Brach Eichler Injury Lawyers is proud to represent grieving families throughout the Garden State.
The most tragic accidents are those that claim the life of an innocent person. But, when negligent or reckless behavior causes an unnecessary death, the situation cries out for justice. In New Jersey, a surviving family member, who was financially dependent on the victim, may sue for wrongful death. Additionally, a representative of the decedent's estate may bring a survival action to recover the personal injury damages the victim would have been eligible to recover if the injuries had not led to death.
At Brach Eichler Injury Lawyers, we fully understand that no amount of money can ever fill the void in your life caused by your loved one's death. But holding the wrongdoers accountable can bring you closure and money to ease the financial hardship of your loss. Moreover, a wrongful death action can have a deterrent effect, preventing similar tragedies in the future.
We know that even contemplating such legal action is highly emotional. That's why we invite you to take advantage of a free consultation. That way, you can discuss your case with an experienced and compassionate attorney in the comfort and privacy of our office.
Why choose Brach Eichler Injury Lawyers?
Have you lost a loved one due to another party's wrongful actions? The experienced trial attorneys at Brach Eichler Injury Lawyers have the knowledge, skills, and resources you'll want on your side.
We are honored by the recognition our clients and our peers have given us for our work on behalf of those in our community. Attorney Edward P. Capozzi received the New Jersey Law Journal's Personal Injury Hall of Fame Award in 2014. Edward has secured several of New Jersey's top 20 verdicts or settlements over the last few years. The New Jersey Law Journal recognized him for settling the largest personal injury car accident case in 2017.
Attorney Kristofer Petrie specializes in motor vehicle crashes, trucking collisions, construction accidents, and wrongful death. Kris was named a New Jersey Super Lawyers Rising Star for the last two years for his high degree of client care and satisfaction. He also is responsible for authoring several appeals heard before the New Jersey Appellate Division and the New Jersey Supreme Court.
At Brach Eichler Injury Lawyers, we understand that consulting an attorney can be difficult after a loved one's death. Our passionate team can help you through your wrongful death case, whether your case reaches a settlement before trial or has to be solved in court. We know this is a difficult time for you and your loved ones, and we'll help you understand your rights and legal options.
Types of Wrongful Death Accidents We Handle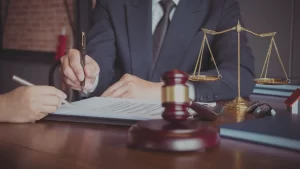 Losing a loved one due to someone else's negligence is a heartbreaking and life-altering experience. When someone else's actions or failure to take action leads to the death of another, the responsible party can and should be held accountable. Let the compassionate and experienced team of wrongful death attorneys at Brach Eichler Injury Lawyers help you do so. We have handled a wide variety of wrongful death cases, including:
Many factors and situations can lead to an unexpected and entirely preventable loss of life. When this happens, the surviving family members should know that they have rights – and that qualified, compassionate help is available to them. When you've lost a loved one in a tragic accident, Brach Eichler Injury Lawyers is ready. Let us stand up for your right to answers, fair compensation, and a measure of justice.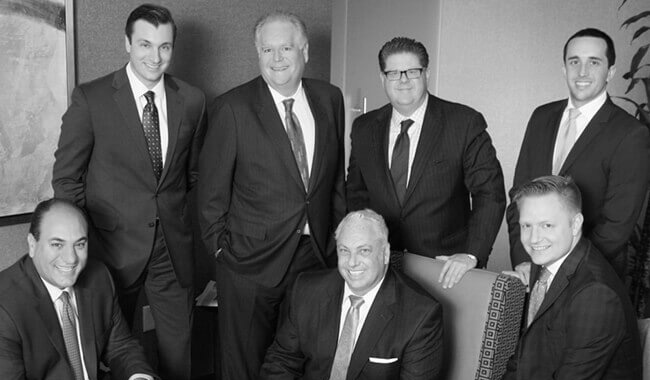 It's All About Results
We are the trial attorneys with the experience and knowledge to get you the results you deserve. At Brach Eichler Injury Lawyers, we take time to get to know you, as well as your case. We are committed to excellence. It is important for our team to understand your fears, concerns and expectations. We are always available to answer any questions, and are willing to come to you if you are unable to come to us.
Contact Our Experienced Law Firm
Rules for wrongful death lawsuits in New Jersey
New Jersey has a fairly restrictive statute for wrongful death actions. Parties with standing to bring an action are those who would inherit from the decedent under New Jersey's laws of inheritance:
The surviving spouse and children
If no surviving spouse or children exist, then the victim's surviving parents
If no surviving parents exist, then the victim's surviving brothers, sisters, nieces, or nephews.
However, the relationship alone is not decisive. A would-be plaintiff must also prove financial dependence on the decedent.
Plaintiffs in a New Jersey wrongful death suit can only recover economic damages. These include:
Lost income – The income the victim would have actually earned (including benefits) and contributed to the dependent survivors. A financial expert usually extrapolates earnings over the projected normal working lifetime of the decedent. Any award for lost income would deduct income taxes the victim would have paid and amounts spent on personal maintenance.
Loss of services – Plaintiffs can recover the reasonable economic value of the services, assistance, guidance, and training the victim would have provided. Again, a financial expert would compile an estimate of the costs you would have to pay for someone else to provide the same services.
Reasonable funeral and medical expenses – Plaintiffs can recover for actual amounts spent, as long as the expenses were not exorbitant.
Plaintiffs cannot recover for their pain and suffering or other emotional losses. However, if a plaintiff witnessed the death, a claim for negligent infliction of emotional distress is possible.
The statute of limitations for most wrongful death actions in New Jersey is two years from the date of death. If you do not file a lawsuit within that time frame, you generally lose all rights to recover damages.
Filing a survival action in New Jersey
A survival action is a lawsuit brought by a representative of the decedent's estate. They bring it to recover personal injury damages the victim could have pursued if the injuries had not led to death. There is some overlap with the damages for wrongful death, such as recovery for lost income, medical bills, and funeral expenses. But there is one very important addition: compensation for the victim's pain and suffering. For example, suppose the victim of a car crash underwent several surgeries to save his life and died three months after the crash. His family would be able to recover compensation for three months of anguish. In contrast, the family of a victim of a car crash who died at the scene might not be eligible for any pain and suffering recovery.
Damages for a survival action do not go to individual plaintiffs. They go to the estate, which dispenses them to heirs according to the decedent's will or estate plan. If the decedent had no will, the damages go into the estate and pass to the heirs according to New Jersey's laws of intestacy.
The statute of limitations allows a decedent's estate two years from the date of death to file a survival action.
Frequently asked questions about wrongful death claims
If you've lost a loved one, it is entirely natural to have questions about your rights. Our team is standing by to speak with you when you contact us for a free and confidential consultation to discuss the facts of your case. In the meantime, we've provided the answers to some frequently asked questions here:
How do I know if I have a wrongful death claim?
There is a critical requirement you must satisfy to secure compensation in a wrongful death case. You must show your loved one died due to the actions or inactions of another person or party. If someone had a duty to protect your loved one from harm and failed in it, you could have a valid wrongful death claim. Examples of that duty include:
Driving responsibly

Providing an adequate standard of medical care

Designing and manufacturing a safe product
As with any civil action, the types and amount of compensation you can recover depend on the specific circumstances of your situation. It will be crucial to speak with an experienced attorney to learn more.
What qualities should I look for in an attorney?
When choosing an attorney to handle a wrongful death claim, look for these two essential qualities: the ability to manage your case and the sensitivity to work with you closely during your period of intense grief. At Brach Eichler Injury Lawyers, you get both. We are a preeminent injury law firm, having recovered more than $300 million in compensation for our clients. We are also highly empathetic and dedicated to the highest standards of client service. We will treat you with respect from your first free consultation to the successful resolution of your case.
How much does it cost to hire Brach Eichler Injury Lawyers?
We believe in up-front, honest communication with our clients about our legal fees. We operate on a contingency fee basis, meaning that you pay nothing until we win your case. We know that the loss of a loved one can put a significant strain on your family's finances. You should never have to worry about how you'll afford our services. If we don't secure a successful settlement or verdict for you, you won't owe us anything at all.
Contact an exemplary NJ law firm for your wrongful death claim
Brach Eichler Injury Lawyers provides highly professional and ethical representation for wrongful death claims throughout New Jersey. Let us help you obtain the full compensation you deserve for your tragic loss. Call us today at (973) 364-8300 or contact us online to schedule a free consultation.