Atlantic County Personal Injury Lawyers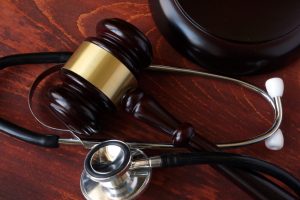 Has someone injured you or someone you love in Atlantic County? Was this injury caused by another party's negligence or malice? If so, you should consider filing a personal injury claim or lawsuit for compensation. The attorneys at Brach Eichler Injury Lawyers have over fifty years of experience helping Atlantic County residents get the compensation they need to move on after an injury, and we can use that experience to help you. Call us today at (973) 364-8300 for a free consultation, and let us help you get the fair and just compensation you deserve.
What is Personal Injury Law?
Personal injury law deals with legal disputes arising from one person causing harm to another. The harm can include physical injuries, verbal attacks, emotional injuries, and reputational damage. Personal injury cases are handled in civil court rather than criminal court. The goal of any personal injury case is to restore you to the state you were in before the accident and injury instead of convicting any person or entity of a crime.
This is done by demanding compensation from the party responsible for your accident, either through a personal injury claim or, in some cases, a personal injury lawsuit.
Types of Personal Injury Cases We Handle
We handle any injury claim, large or small. Some of the types of claims we commonly see include the following:
Workers' compensation claims
Abuse cases
Rideshare accidents
Premises liability accidents
Nursing home abuse
Types of Injuries from Claims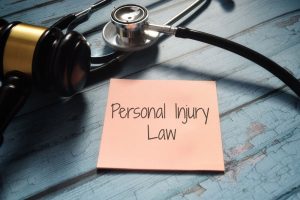 If you've suffered almost any physical or emotional injury due to another party's negligence or malice, you may be eligible for compensation through a claim or lawsuit. Some of the injuries common to claims include:
Broken bones
Whiplash
Concussion
Scarring and disfigurement
Drowning or near-drowning
Libel/slander
Soft tissue injuries
Organ damage
Internal injuries
Sprains/strains
Why Do I Need an Attorney for My Injury Claim?
Most personal injury claims are handled just like other types of insurance claims, so why would hiring an attorney be necessary?
There are several reasons why hiring a lawyer is a good idea.
Personal injury law is complex. Compensation amounts can sometimes reach high, and insurance companies will work hard to protect their bottom line. Also, you have no way of knowing exactly how much your claim is worth unless you have the help of an experienced lawyer.
We will handle the claims process for you. We will do all the work necessary to get you the maximum possible payout, including gathering evidence and witness testimony to support your claim. We will explain everything and keep you informed every step of the way.
Insurance companies sometimes use dishonest tactics to trick inexperienced claimants into accepting nuisance settlements, or settlements less than what your injuries are worth. Your attorney will be your first line of defense against unscrupulous insurance adjusters. We will handle all communications with the insurance company and make sure they don't try and take advantage of you.
The amount of compensation you may obtain depends on the losses you've suffered because of the accident. Knowing how to define these losses is crucial to getting the full compensation you deserve. Some are easy to understand, such as property damage or medical bills, but knowing how to assign a dollar value to reputational damage is best done with the help of a qualified attorney.
Why Hire Brach Eichler Injury Lawyers to Represent Me?
For over five decades, Brach Eichler Injury Lawyers has been helping Atlantic County residents with all their legal representation needs. From estate law and family planning to tax law and personal injury, we know how to get the job done and treat our clients like they deserve to be treated.
Our results speak for themselves. We've successfully obtained hundreds of millions of dollars in settlements and awards for our clients. Though we can't guarantee a positive outcome for every case, our record of success shows that we have the skills to get the results our clients need.
There are no up-front costs for our services. We work on contingency, which means we take payment for our services out of any settlement or award we obtain for you. If we don't get you the help you need, we don't get paid.
Head to our Testimonials page to hear directly from some of our past clients.
Compensation for Personal Injury Claims
The amount you may receive depends on the losses sustained. The greater your losses, physical or otherwise, the more compensation you should demand from the responsible party.
Obtaining compensation also requires proving negligence. New Jersey law defines negligence as a failure to exercise the degree of care for the safety of others which a person of ordinary prudence would exercise under similar conditions. If we can use evidence to show that the person responsible for your accident had a duty to act safely, didn't adhere to that duty, their unsafe action caused an accident, and that accident caused your injuries, we should have a valid compensation claim.
The type of compensation you may obtain depends on your losses or damages occasioned by the responsible party. Some damages have a definable monetary value. These are called economic damages, and include the following:
Medical bills
Lost earnings, now or in the future
Property damage
Lost opportunity
Household expenses
Some damages have no definable value and are subjective, varying widely depending on the circumstances. These are non-economic damages. Some categories include:
Pain and suffering
Loss of enjoyment
Reputational damage
Scarring and disfigurement
Loss of consortium
Call Brach Eichler Injury Lawyers Today
If a negligent party injured you or a family member, don't delay any longer. Call Brach Eichler Injury Lawyers today for a free consultation. We only take payment if we're successful and the first consultation is free, so you've got nothing to lose by letting us review your case. Call (973) 364-8300 today.