Written by: Brach Eichler Injury Lawyers
Last Updated : November 30, 2023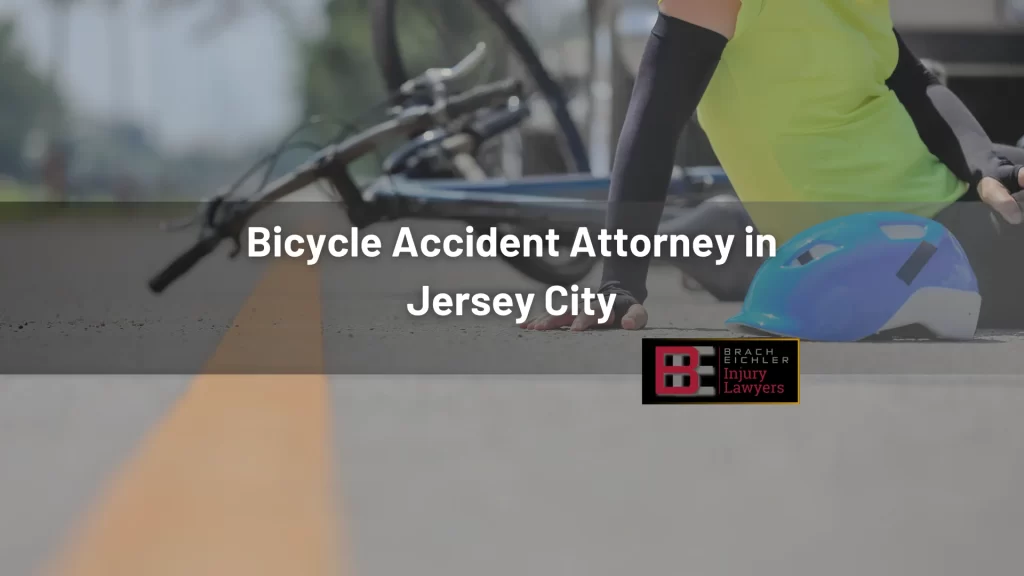 If you were recently injured in a bicycle accident with a motor vehicle, you shouldn't be burdened with expenses and losses related to the crash. The Jersey City personal injury attorneys at Brach Eichler Injury Lawyers can help you get your full compensation.
Bicycling is becoming an increasingly popular pastime. More people are taking two wheels for their health, as a leisure activity, and to reduce their carbon footprint. While recent data suggests that the popularity of bicycling will only continue to grow, there is a problem. While it is easy for a person to grab a bike and get active, it is difficult for New Jersey infrastructure to catch up to the popularity of the activity.
That means cars and bicycles have to share roads never designed to accommodate both bikes and cars. Inevitably, when drivers aren't careful, this can lead to tragic accidents for bicyclists that can't compete with the sheer power and weight of a passenger car or truck.
In 2018, the New Jersey State Police recorded 17 fatal pedal cyclist accidents on local roadways. Victims who survive a run-in with a vehicle are often left with serious injuries that can be physically and financially life-changing. At Brach Eichler Injury Lawyers, our legal team has the resources and knowledge to help victims recover the financial reward they are entitled to following an accident with a negligent driver.
Medical debt is a major problem for many Americans today. You don't want to be financially dire because a driver was reckless. Contact the experienced legal team at Brach Eichler Injury Lawyers for help with your case. Call (201) 583-5765 to schedule your free case evaluation, and let us lay out your legal path toward compensation.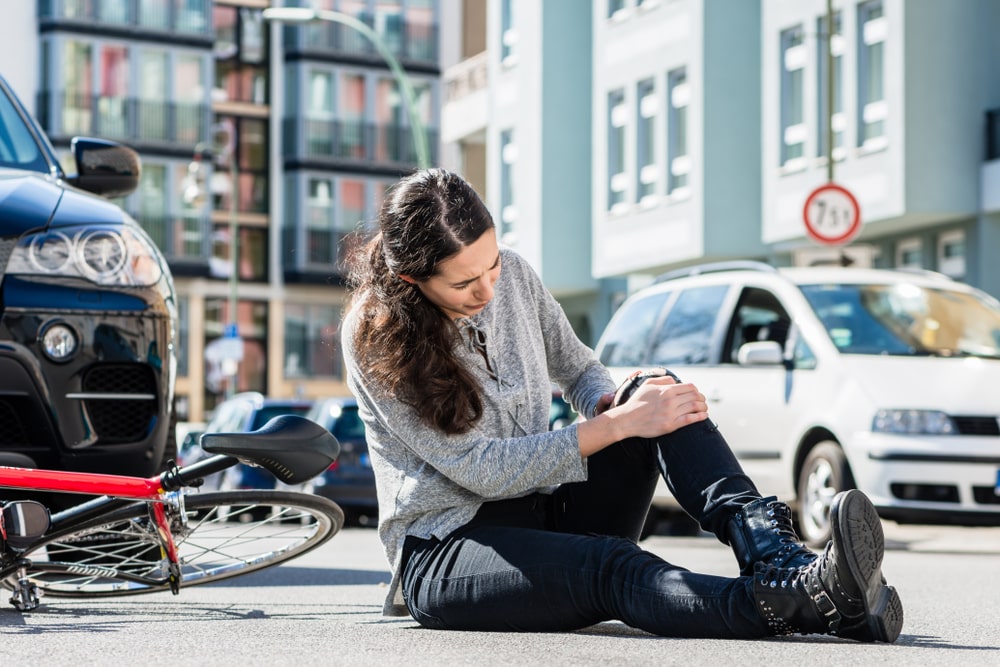 Why Do I Need an Attorney Following a Bicycle Accident?
The New Jersey Department of Transportation has an extensive list of regulations that apply to bicycle riders. In many circumstances, a bicyclist must follow the same road rules as a car, such as obeying all posted traffic signs and signals and traveling in the same direction as road traffic.
There is another similarity to driving. In many cases, if a motorist hits a bicyclist, the cyclist's car insurance, not their medical insurance, will be responsible for picking up the tab on the ensuing medical costs. New Jersey is considered a no-fault state for determining responsibility and liability in motor vehicle accidents. This means that accident victims, even bicyclists, must first turn to their own insurance to cover their injuries. If a bicyclist has car insurance, that car insurance may be what covers the cost of the accident.
When you can file a lawsuit
You can only file an injury claim or lawsuit against the at-fault driver if the circumstances of your injuries meet specific requirements. Pursuing compensation in New Jersey can be confusing, but an experienced attorney can help you navigate your path forward.
Whether you're seeking compensation from your own insurance or the other party's, it's important to remember that insurance companies are businesses. They sell a service and get profits, which means their success or failure depends on keeping those profits high. Shorting victims what their claim is worth is one way they keep their money where it matters, in their pockets.
By retaining an attorney, you are ensuring that you have someone solely dedicated to reviewing the facts of your situation and building a solid case that an insurance adjuster will have a hard time refuting. You also have the power and experience of a skilled negotiator on your side, fighting to get you the maximum amount of compensation you deserve. Why do you need an experienced bicycle attorney? Individuals with an attorney can get up to three times more in compensation than someone negotiating independently.
Types of Bicycle Accidents We Handle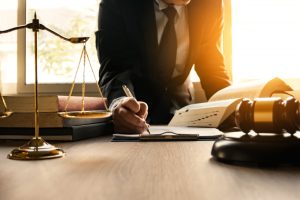 Numbers from the National Highway Traffic Safety Administration show that in 2016, pedal cyclist fatalities accounted for 2.2 percent of all traffic-related deaths. It should come as no surprise that the majority of bicycle accidents, 71 percent, occur in urban areas where cars and bikes share major roadways and come into close contact with one another.
The popularity of cycling has far outpaced the ability of most major cities to keep up with infrastructure projects that make cycling safer for both bicyclists and motorists. Since most accidents happen in urban rather than rural areas, many unique types of accidents can cause serious injuries to bicyclists.
Some of the most common include:
Distracted driving:
Distracted driving can happen at any time, anywhere. However, this reckless and negligent behavior is particularly dangerous to bicyclists because they are harder to see than cars. A driver momentarily distracted by a phone, GPS unit, or food and drink can easily miss seeing a bicyclist in an intersection or bike lane and drive straight into them, causing massive injuries.
Intoxicated or drunk driving:
According to the National Highway Traffic Safety Administration, alcohol involvement by either the motorist or bicyclist was reported in 35 percent of all fatal pedal cyclist accidents in 2016.
Riding too close to a lane:
Driving too close to a bike lane or bicyclist can create a safety hazard and the potential for an accident. Riding too close gives the bicyclist little room to make evasive maneuvers if an accident occurs.
Dooring:
"Dooring" is a term that refers to a type of accident that occurs when a motorist opens the door to their car, causing a bicyclist to run into or hit the car door. These types of accidents can happen when motorists are unaware of their surroundings and open their car door onto a bicycle lane or bike path. Suddenly opening a car door leaves little time for an unsuspecting cyclist to avoid a collision.
Right-turn accidents:
Another common bicycle accident is a right-turn accident. When making a right turn, a car begins traveling directly through the path of a cyclist. If a motorist is not paying attention, is making a right on red, or has poor visibility, they can run straight into the cyclist's path, leaving the biker nowhere to turn.
Lane-merging accidents:
Unsafe lane changes, speeding, or aggressive driving maneuvers can cause serious accidents. Bicyclists are smaller and harder to spot than other drivers, meaning sudden or unsafe lane changes can result in serious and even fatal accidents.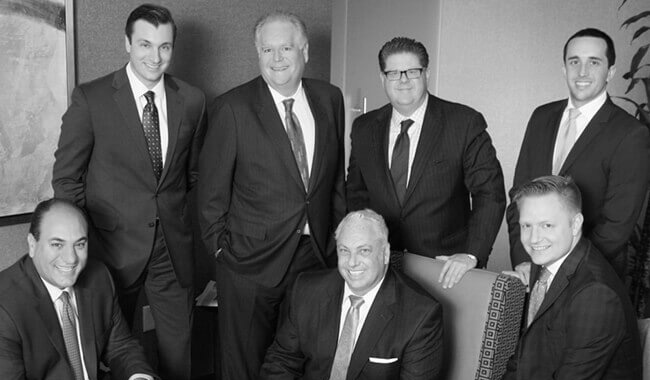 It's All About Results
We are the trial attorneys with the experience and knowledge to get you the results you deserve. At Brach Eichler Injury Lawyers, we take time to get to know you, as well as your case. We are committed to excellence. It is important for our team to understand your fears, concerns and expectations. We are always available to answer any questions, and are willing to come to you if you are unable to come to us.
Contact Our Experienced Law Firm
Injuries Associated With Bicycle Accidents
New Jersey state law requires all bicycle riders and passengers under 17 to wear a safety helmet. Helmets are an essential piece of safety equipment for bicycle riders because they are one of the only pieces of safety equipment for bicycle riders. Modern cars are loaded with safety features like airbags designed to protect drivers and passengers in case of an accident. Bicycles don't have those same features, which means they are susceptible to major and catastrophic injuries due to an accident with a motor vehicle.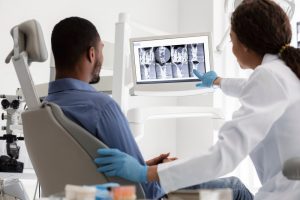 Some of the most common injuries include:
Concussion
Neck injuries
Paralysis
Broken bones
Facial injuries
Dental injuries
Internal bleeding
Organ damage
Road rash
The treatment costs associated with these types of injuries can reach outrageous sums. Not only for initial care but for treatment and rehabilitation down the road. If you've been hurt in a serious bicycle collision, you need an attorney to make sure you are getting the compensation you need for both your current and future medical expenses related to your accident.
Compensation for Bicycle Accidents
It is one of the most common questions asked of an attorney: How much money can I expect to receive for damages? The answer depends on the specifics of your case. An experienced attorney will never throw out an arbitrary number to gain a client.
The legal team at Brach Eichler Injury Lawyers can tell you that we will thoroughly review the circumstances of your case by reviewing the facts. We will calculate your economic damages, including medical bills, future expected medical costs, and loss of income. While you cannot secure non-economic damages, such as pain and suffering, from your own insurance, you may be able to if the circumstances of your accident allow you to file a suit against the at-fault party.
We'll leave no stone unturned in our pursuit of compensation options and always negotiate assertively on your behalf for the money you deserve.
Contact an Experienced Bicycle Accident Attorney Today
Bicycle accidents can be traumatic events that have long-lasting health and financial repercussions. Recovery is a challenge. You may be missing work as bills continue to pile up. You feel stuck, left behind, and struggling to catch up and make ends meet again. You are paying the price for a negligent driver's reckless actions. That doesn't sound like justice.
If you or a loved one is injured in a serious bicycle accident, protect your rights by calling Brach Eichler Injury Lawyers today. The legal team at Brach Eichler Injury Lawyers will review your case and advise you on the best steps to take. You may be entitled to compensation for your injuries, so don't leave it on the table, contact Brach Eichler Injury Lawyers for help. We don't charge you attorney's fees until you successfully collect the compensation you deserve. Call us at (201) 583-5765 for a free case evaluation today.