Results may vary depending on your particular facts and legal circumstances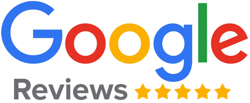 ★★★★★

"My case was not a simple case, but Ed Capozzi and his team took it head on. It was a pleasure to deal with Ed Capozzi and Corey Dietz. All their knowledge and fast response to any questions I had throughout the case made it easier on me. I can't forget about Mr. Capozzi's wonderful paralegal. Ella Twardowski was a pleasure to talk to and work with. Everybody was kind and thoughtful. This team of attorneys never made me feel like I was just another case. They make you feel like friends. If you need an attorney, give Ed Capozzi and Corey Dietz a call! They won't let you down! Thanks to everyone at Brach Eichler Injury Lawyers! You guys rock!" – Matt Wislocki
★★★★★

"Edward Capozzi helped my father tremendously throughout his case. Throughout the whole process, Capozzi and his staff were very helpful and answered all of our questions thoroughly. My family and I are just speechless. Excellent job!!! Would 100% recommend anyone to them." –

Enver Klarinet
★★★★★

"I had a great experience with Alex Capozzi at Brach Eichler Injury Lawyers, helping resolve an issue I had with a previous landlord. Alex provided invaluable guidance and professionalism that helped me avoid a massive headache. Highly recommend this firm to anyone looking for legal advice or services! Thanks Alex!" –

Dan Pinto
★★★★★

"The personal injury attorneys at Brach Eichler Injury Lawyers set the bar very high. They are a phenomenal group of lawyers and I would not recommend searching anywhere else. I personally know Kristofer Petrie (Kris) and his team work endlessly to make you feel at home in the toughest of situations, while getting the results that you're hoping for in a timely manner." –

Austin Shumbo
★★★★★

"The staff is polite and kind. My attorney Capozzi worked hard to get me what I deserved! I would definitely recommend and give more stars if I could." –

Nayt Rodriguez
★★★★★

"I would never choose another law firm!! Mr. Edward Capozzi and Valentina treated me like family. I was scared to go to court but when I did, he was very aggressive and fought for me. I got so much money for my case!! I can't say it enough, THANK YOU!! THANK YOU!!" –

Margarita C.
★★★★★

"Great Firm. All of the associates are really knowledgeable and responsive which is a huge plus in my book. Kris Petrie was able to get my case resolved way quicker than I could have imagined. Ten stars." –

Josh Gaulier
★★★★★

"Edward Capozzi did a great job with my case i couldnt be happier! Valentina helped me through the entire process. I feel like they are family. I would recommend their office to everyone." –

Diana Anderson
★★★★★

"If you are ever scared, thinking things will go wrong, the crew of this firm will make you feel like family guided by Mr. Edward Capozzi. Him together with his group would guide you all the way through." –

Liz C.
★★★★★

"Brach Eichler Injury Lawyers is a top notch law firm. I worked specifically with Mr. Capozzi, and was very impressed with his knowledge of personal injury law, and his commitment to ensuring I got the result I deserved." –

Stephen Quigg
★★★★★

"Alex Capozzi is an extremely hard-working, trustworthy and talented litigator. I would highly recommend him." –

Chris Pawlik
★★★★★

"I would highly recommend this firm. The staff is very attentive and polite. This firm gives great legal advice. No mistake in choosing this firm, I guarantee it!" –

Kevin Dansbury
★★★★★

"Brach Eichler Injury Lawyers law firm is great! All the associates are professional and have time to dedicate to you which isn't seen too often. Capozzi took his time to listen to my situation and gave me the best outcome. Definitely made the right choice with them." –

Diana Franco