Gloucester County Personal Injury Lawyer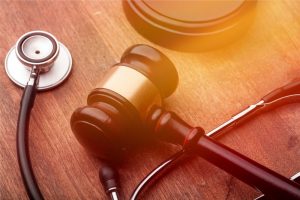 If you've suffered any kind of injury in Gloucester County, New Jersey, that wasn't your fault, the first thing you should do is get medical assistance. Once you know that your injuries have been treated, you ought to think about consulting an attorney.
At Brach Eichler Injury Lawyers, our attorneys are dedicated to helping our clients get the compensation they deserve after an accident. If you have been hurt because of someone else's negligence or carelessness, you are entitled to fair compensation for your medical treatment, lost wages, and pain and suffering. We can help you negotiate with the insurance companies, deal with any court documents, and protect your legal rights.
If you have been involved in an accident in Gloucester County, contact Brach Eichler Injury Lawyers at (973) 364-8300 for a free, confidential consultation and let our legal team review your case. We are here to offer a compassionate ear and years of legal experience to your side.
Practice Areas
Because we practice only personal injury law, we have experience in a wide variety of types of cases, including:
Car Accidents. Everyone drives one, and nearly everyone will be in some type of accident at some time in their life. If the accident you are in was not your fault, you deserve compensation for your injury.
Train Accidents. On the West Coast, they have traffic jams. In the East, we have trains and subways. If you are involved in an accident on or around a train, you need an attorney to help you sort out the confusion that goes with filing a claim for train-related injuries.
Bicycle Accidents. Small and portable, and hard to spot in dense traffic, bicycles can lead to injuries that are exceptionally painful and often serious. If you suffer an accident while riding your eco-friendly transportation, you need our help to recover your damages.
Uber & Lyft Accidents. Ridesharing has become both a timesaver and a moneymaker in large cities around the nation. Injuries from accidents in these vehicles, whether suffered by passengers, drivers, or occupants of other vehicles, raise a tangle of legal issues.
Self-Driving Vehicle Accidents. The newest of legal challenges. Who is responsible in an accident when nobody is driving the car? At Brach Eichler Injury Lawyers, we are up to the challenge.
Truck Accidents. Bigger is not always better. If you are struck by a commercial vehicle, the injuries and damage are multiplied by the size of the truck. The question of who to sue becomes murky as the driver, their employer, and the truck owner point fingers at one another.
Motorcycle Accidents. Nearly as small as a bicycle, fast as a car, and able to launch riders into the pavement at 60 miles per hour. If you are hit while riding your motorcycle, you can be assured of serious injuries. You want someone on your side who understands the needs of riders both on and off their ride.
Pedestrian Accidents. You like to think you are safe crossing the street. Sometimes you are. Sometimes you are not. However, you always have legal rights and right-of-way. If someone runs into you while you are crossing the street or walking on the sidewalk, give us a call, and we can help you seek just repayment.
Boat Accidents. It could be your own boat. It could be a ferry. It could be a ferry that hit your boat. An accident on the water is a frightening event and a costly one. Contact our office if you need help with a watery accident.
Workplace Accidents. From chronic neck and back pain to industrial accidents, these are the sorts of injuries that can end your career. We can help you get the workers' comp benefits you need.
Construction Accidents. A special type of workplace accident, an accident on a construction site has extra hazards—long falls, heavy equipment—and unusual legal problems. If you were injured as a visitor to the construction site, there's an additional layer of complication. Who do you sue for your injuries? See a good attorney who understands the problems involved before you file any claims.
Worker's Compensation. It isn't always as simple as filling out the forms and waiting for a check. Before you send in your paperwork, consult an attorney about your rights and options.
Slip and Fall/Premises Liability. Property owners and managers are responsible for all that happens on their properties, from puddles on the floor to collapsing ceilings. If you are hurt because an owner let the building fall into disrepair, you need to talk to someone who understands the legal considerations.
Elevator and Escalator Accidents. It's everyone's nightmare: Being trapped in an elevator. Could it happen? If it did, and you were injured as a result, you should call us.
Head and Neck Injuries (TBI). Traumatic brain injuries range from concussions that used to be thought minor to severe brain damage. Now we know that there is no such thing as a "minor concussion." Any head injury needs to be treated as serious.
Spinal Cord Injuries. Neck and back injuries are so common, it's estimated that 80 percent of Americans will suffer some type of back pain in their lifetime. That doesn't mean that your injury is any less painful or severe or less deserving of treatment.
Catastrophic Injuries. Any life-altering injury that permanently disrupts the life of you or a loved one deserves fair compensation. If you will need a lifetime's worth of medical treatment or in-home care, we will fight to help you receive the money you need to make you whole.
Sexual Abuse. This serious criminal charge can also be remedied in civil court. If the criminal statute has run, or if the penalty is inadequate to the harm inflicted, civil remedies can sometimes fill the gap for the victim.
Dog Bite Injuries. Dogs bite because they're ill or their owners let them run loose or did not care for them properly. We will help you seek restitution from neglectful owners who refused to care for their pets.
Defective/Dangerous Products. Merchants and manufacturers have a duty to bring properly designed and produced items to market. If their products are poorly built or badly designed and you are injured as a result, we can help you make a claim against the companies that designed, produced, or sold them.
Child Injuries. The most dreadful of accidents are those that happen to your children. We can help you right the wrongs that happen to your children because of someone else's careless behavior.
Wrongful Death. If a loved one dies because of someone's negligent conduct, no monetary award can ease the pain. But it can at least help to relieve some of the monetary burden of your loss.
About Us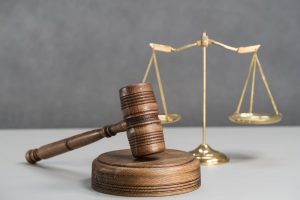 Our attorneys are dedicated to obtaining the best financial recovery we can for our clients. Our legal team has been practicing in New Jersey for many years, and we understand the pain that our clients are suffering.
Call Now
Contact Brach Eichler Injury Lawyers at (973) 364-8300 for a free and confidential consultation and let us review your case. We will give you our opinion about the facts and explore the legal options with you. If you have questions, we can answer them. Give us a call today.