Written by: Brach Eichler Injury Lawyers
Last Updated : September 19, 2023
New Jersey Wrongful Death Lawyers
The loss of someone you love is something that you never truly get over. Yet, the pain is even more acutely felt when a tragic and unnecessary accident takes someone close. There are no words to describe the feeling of experiencing a sudden loss. This is especially true when that loss resulted from someone else's reckless and negligent behavior or actions.
While a lawsuit is probably the last thing on your mind, family members must know it may be an option. In addition to the emotional turmoil that an unexpected death can place on family members, the very real and frightening prospect of financial instability and turmoil also exists. While money is never equal to losing a loved one, compensation can greatly impact family members who depend on the victim for security. A lawsuit may also hold the negligent party responsible for the accident accountable for their actions. A New Jersey personal injury lawyer is just what you need.
We're here for you
If you would like to talk to someone about the death of a family member and find out what your legal rights are, contact the sensitive team at Brach Eichler Injury Lawyers. We can review the situation and give you a better idea of what the legal system may be able to do for you and your family. We understand that you are still grieving, and is a lengthy process. That is why we offer a free, no-obligation, and confidential consultation. When you are ready to talk, we are ready to listen. Call us at (201) 583-5765 to get started.
Why Choose Brach Eichler Injury Lawyers for a Wrongful Death Case?
If you have just lost a loved one in a serious accident caused by negligence, you are suffering a heartache few can comprehend. The grief can be overwhelming, and it may be hard to concentrate on even simple tasks, let alone the major details of how you will pay for related medical expenses and funeral arrangements.
Too often, family members are unaware they have legal rights following an accident. Those rights may entitle them to compensation. While it is small solace after losing a cherished family member, money could provide some basic financial protection from unexpected medical bills and loss of income.
When you're ready to talk, we're ready to listen
At Brach Eichler Injury Lawyers, we understand that you are going through a particularly dark time after losing a loved one suddenly and tragically. We don't ever want to put undue pressure on family members during this time, but we want to make sure family members know that our door is always open. We have a track record of helping families recover compensation following a negligent accident, and we do it while always keeping compassion and sensitivity in mind.
What is Wrongful Death?
There can be a lot of confusion over the term "wrongful death." The state of New Jersey defines wrongful death as any death that is caused by a wrongful or negligent act perpetrated by another. If the accident resulted in a non-fatal injury, the victim would have grounds to pursue a personal injury claim. A wrongful death claim is more easily understood as a personal injury lawsuit filed on the deceased victim's behalf.
As sometimes happens in cases of wrongful death, there may exist both criminal and civil complaints against the alleged perpetrator of the negligent act. If a criminal case is in the works, that will also not bar family members from seeking compensation through a civil lawsuit. Civil cases are for recovering compensation, while criminal cases exist to punish wrongdoings.
Types of Wrongful Death Accident Cases We Handle
Losing a loved one is traumatic and devastating. It is especially tragic when friends and family members are forced to come to grip with the fact that their loved one's death may have been preventable if not for the negligent or reckless behaviors of others. Negligence at any level is deplorable because it can happen in nefarious circumstances. A knowledgeable and experienced attorney must discover which parties to hold accountable for someone's death.
Numerous factors can contribute to negligent and reckless accidents. Understanding these factors and dealing with various circumstances means the attorneys with Brach Eichler Injury Lawyers are well-versed in tackling various cases and situations. At Brach Eichler Injury Lawyers, we have skilled lawyers experienced in handling various wrongful death cases.
Examples of some of the wrongful death cases we have dealt with include: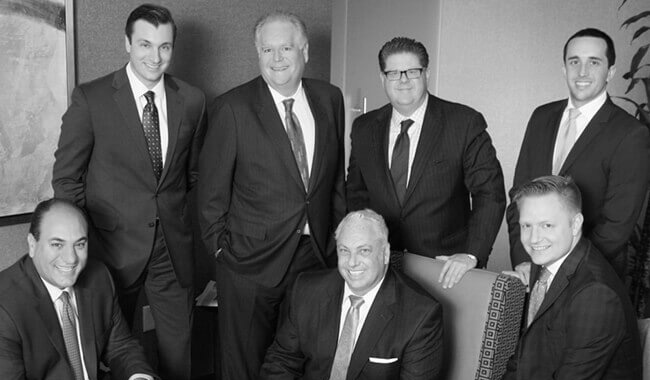 It's All About Results
We are the trial attorneys with the experience and knowledge to get you the results you deserve. At Brach Eichler Injury Lawyers, we take time to get to know you, as well as your case. We are committed to excellence. It is important for our team to understand your fears, concerns and expectations. We are always available to answer any questions, and are willing to come to you if you are unable to come to us.
Contact Our Experienced Law Firm
Wrongful Death Laws in New Jersey
New Jersey has laws and regulations that outline who may file a wrongful death lawsuit, how long they have to file a claim, and what type of compensation may be gained in a successful case.
Under state law, you can only file a wrongful death lawsuit for surviving family members who stand to inherit from the deceased's estate. This can include a surviving spouse, children, parents, or brothers and sisters. Also, the person filing the lawsuit must show that they had a financial dependence on the victim. Typically, it would be a surviving spouse who files a wrongful death lawsuit on behalf of themselves or themselves and their mutual children.
Once you establish who can file a wrongful death claim, you must file the claim within the proper time frame. New Jersey limits the time a victim's family has to file a wrongful death lawsuit. You must file most suits within two years of the date of the victim's death. If you try to sue after the statute of limitations expires, the court can dismiss your case. If that happens, family members might have no other legal recourse for recovering compensation.
It is also essential for family members to understand what type of compensation they may be eligible to receive from a wrongful death lawsuit. Wrongful death lawsuits differ slightly from personal injury lawsuits in that the deceased's family members are not entitled to non-economic damages such as pain and suffering or emotional distress. Those who file a wrongful death suit in New Jersey may only recover economic damages, which may include:
Those who file a wrongful death suit in New Jersey may only recover economic damages, which may include:
Loss of financial support
Medical expenses related to treatment before death
Funeral and burial costs
Loss of services such as childcare, guidance, or chores
Family members are also unable to recover punitive damages in wrongful death cases. Punitive damages have nothing to do with compensating for the value of medical expenses or loss of financial support. These damages are to punish an individual for wrongdoing.
Wrongful death cases can be complex and complicated legal matters. It takes an experienced lawyer to navigate these types of lawsuits and gather the evidence needed to prove negligence was, in fact, at play. If you tragically lost a loved one after a serious accident, consider talking to a seasoned wrongful death attorney. You may be owed compensation that can help cover the cost of the funeral and medical expenses.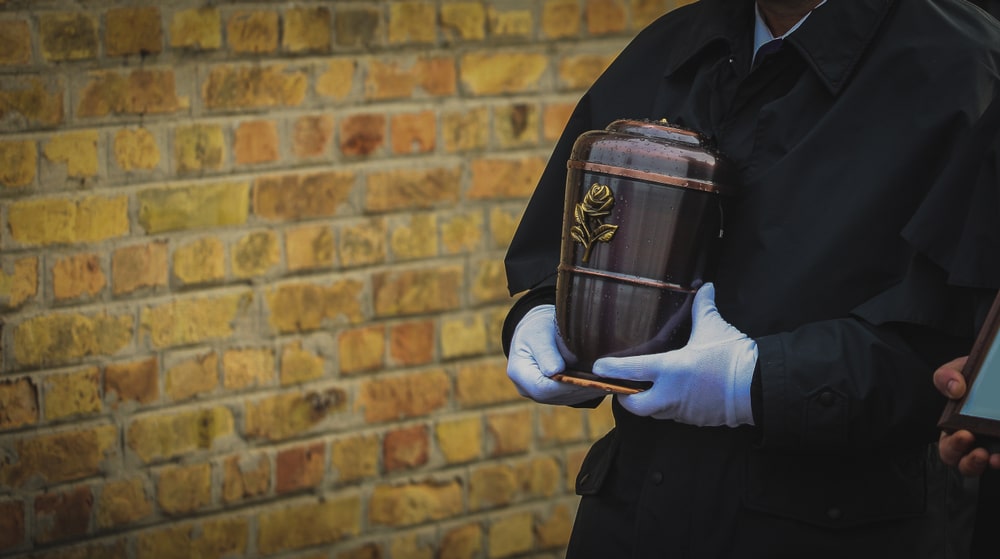 What is the Survival Statute?
New Jersey also has what is known as a "survival statute" or "survival action." A survival action is not the same as a wrongful death suit. It is a suit filed on behalf of the victim's estate, not on behalf of the surviving family members themselves. The action is brought by the administrator or executor of the victim's estate. A survival action also differs from a wrongful death suit in that the executor can recover compensation for medical expenses, loss of income, and pain and suffering if the victim requires hospitalization before death.
Since the estate files a survival action on behalf of the victim, any compensation recovered would be directed to the victim's estate. Since the compensation is distributed to the victim's estate, that money and the victim's other assets may be subject to inheritance taxes and then distributed according to the victim's will or estate plan.
Contact an Experienced Wrongful Death Lawyer Today
Filing a lawsuit is not what most people think about when struggling to cope with the sudden loss of a close family member. At Brach Eichler Injury Lawyers, we understand that talking about a tragic event with anyone is difficult, let alone with an attorney. However, we do want you to understand that family members have rights, and you may be owed compensation. We know that money is not a replacement for a family member, but it may help ease the financial burden that can suddenly come your way with funeral costs and medical expenses due. It is also a valid way to hold a negligent party accountable for their actions.
If you have lost a loved one in a reckless or negligent accident, contact the legal team at Brach Eichler Injury Lawyers. We will review your case with compassion and treat you with dignity as we answer all your questions. You don't have to go through this process alone. Contact Brach Eichler Injury Lawyers today, and let's discuss your legal options. We know you are hurting. We want to help you seek compensation and some measure of closure. For a free consultation, reach us at (201) 583-5765.