Written by: Brach Eichler Injury Lawyers
Last Updated : August 29, 2023
Defective and Dangerous Products Lawyers
Unfortunately, people throughout Hudson County are injured – or even killed – each year by dangerous or defective products. The Hudson County Personal Injury Lawyers of Brach Eichler Injury Lawyers constantly deal with dangerous/defective product claims. Many consumers do not know they have rights under New Jersey law. These laws provide justice to those harmed by these dangerous/defective products. If dangerous or defective products injure you, Brach Eichler Injury Lawyers can help.
When you buy a product, you assume it will be safe to use as intended. Under New Jersey law, product makers and sellers must ensure their products are not dangerous to consumers. These companies must warn consumers if any of their products could be dangerous to use or if they pose a danger if used in a specific manner. The common, everyday products we rely on, such as automobiles, furniture, appliances, medications, tools, and even food, must be labeled with appropriate warnings.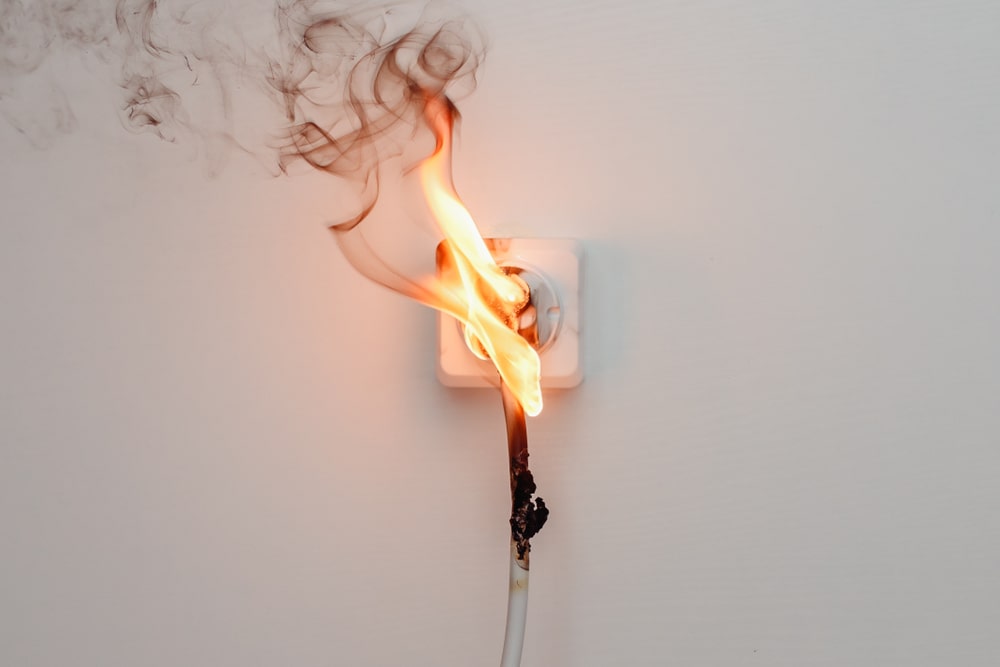 If you or a loved one were harmed or killed by a defective or dangerous product, you may be able to receive compensation from the product designer, its manufacturer, the retailer who sold the product, or any other parties who had a responsibility in the product's design and distribution to consumers in Hudson County.
At Brach Eichler Injury Lawyers, we have a track record of standing up to manufacturers and other parties responsible for product manufacture, design, and sale. We have experience in determining where the negligence lies. After that, we aggressively pursue justice for our clients so they receive the compensation they need and deserve. Call us today at (201) 583-5765 for a free consultation.
Why Choose Brach Eichler Injury Lawyers for a Defective/Dangerous Products Case?
The attorneys of Brach Eichler Injury Lawyers are skilled at negotiating settlements for our clients. We know how to leverage the New Jersey Product Liability Act (NJPLA) of 1987 to get the best compensation results from product companies and their insurance companies. If we file a lawsuit, we will also argue persuasively for our clients in front of juries.
You may not even be aware of your rights under the NJPLA. Under "strict liability," we don't need to prove that any parties who had contact with the dangerous or defective product were negligent. They have a duty to you, the New Jersey consumer who bought and used the product, to ensure it was reasonably safe or warn you of any potential, foreseeable dangers. They are liable if they do not fulfill this obligation and should compensate you for your injuries and losses.
These companies will, of course, fight hard to protect their bottom line. They will argue that their product was "reasonably" safe and that you acted or used it unreasonably. Or, they may try to offer you a quick settlement to avoid going to trial and risking a larger jury award.
That is why you need a lawyer on your team who is well-versed in handling defective and dangerous product cases in Hudson County. At Brach Eichler Injury Lawyers, we have decades of experience with Hudson County juries. We can guide you on the best legal action approach against these companies.
Defective/Dangerous Cases We Handle
The NJPLA sets out three ways that products can pose a danger to you:
Defective design. You can be harmed by a product manufactured properly, with high-quality materials, if the design is defective. This means that the defective design makes it dangerous even when you use the product as intended. If you or a loved one were injured or killed due to a design defect, you must prove that the design was defective and that the responsible parties should have known that this defect could cause injury or death. If the design defect couldn't be cured or designed in an alternative manner, the responsible parties must issue appropriate warnings about the product's hazards.
Defective manufacturing process. If the manufacturer makes a mistake in the manufacturing process, it can be held liable for causing a product defect. A product may be properly designed but put together carelessly or with inferior parts or materials.
Labeling or failure to warn. In a failure to warn claim, you must prove that you did not receive adequate warning about the product or instructions for its use. The parties involved have to issue a warning about any known dangers which you, as the consumer or end-user, wouldn't otherwise be reasonably expected to know. For example, if you weren't given proper instructions on taking a prescription drug or given notice of potential drug interactions or side effects, that could be considered a failure to warn.
When you purchase a product, you do so in good faith. You expect it to be safe for you and your family. Finding out that your product is dangerous or defective violates your trust, and the manufacturers and other parties involved with the product should be held accountable.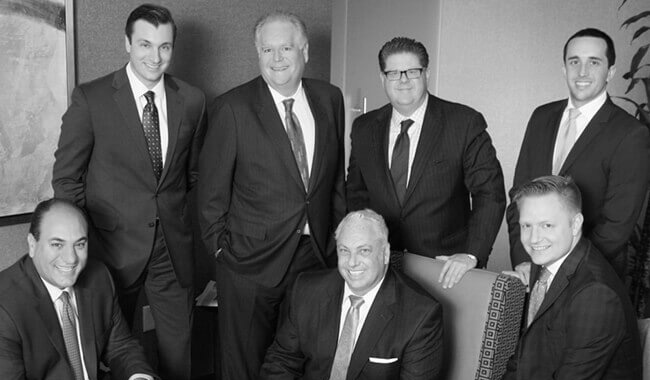 It's All About Results
We are the trial attorneys with the experience and knowledge to get you the results you deserve. At Brach Eichler Injury Lawyers, we take time to get to know you, as well as your case. We are committed to excellence. It is important for our team to understand your fears, concerns and expectations. We are always available to answer any questions, and are willing to come to you if you are unable to come to us.
Contact Our Experienced Law Firm
Injuries Associated with Defective/Dangerous Products
There are so many categories of defective and dangerous products that the possible associated injuries seem unlimited. Following are some of those categories and the injuries that may result from product malfunction or design flaw: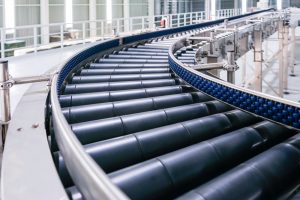 Agricultural equipment – Broken bones, cuts, loss of limbs and appendages, burns
Automobile accidents caused by defective parts – Broken bones, head injuries, cuts, internal injuries, severe burns, traumatic brain injury, amputation
Bedding and clothing – Allergic reactions, burns from flammable materials
Children's toys, clothing, furniture, and equipment – Furniture falls, choking, burns from flammable materials, injuries from car seat defects, suffocation, broken bones, crushing injuries
Construction equipment, tools, and heavy machinery – Cuts, loss of limbs or appendages, head injuries, traumatic brain injury, broken bones, internal injuries from rollovers or trapped/crushed under equipment, disfigurement
Cosmetics – Allergic reactions, disfigurement, blindness
Food – food poisoning from tainted or improperly cooked food
Household appliances and electronics – Burns, electrical shock, lacerations, scarring
Industrial and household chemicals – Allergic reactions, respiratory illnesses, chemical burns, burns from fires, accidental poisoning, blindness
Manufacturing equipment – Cuts, punctures, crushed or loss of limbs or appendages, exposure to toxins, repetitive motion injuries, broken bones
Medical devices – Internal injuries, allergic reaction/rejection, infertility, long-term health issues
Pharmaceutical drugs – Allergic reactions, temporary or permanent illnesses from drug use, illness from drug or food interactions
Power tools – Cuts, loss of limbs or appendages, electrical shock
Compensation You Could Pursue
If you have been harmed due to a defective/dangerous product or have lost a loved one due to such a product, you may be entitled to receive compensation for things like:
Loss of enjoyment of life
Physical therapy
Pain and suffering
At Brach Eichler Injury Lawyers, we cannot predict how much compensation you will receive. If you contact us, we will provide you with a free consultation in which we will review your circumstances with you. If we decide you have a case and the parties involved with the product can reasonably be found liable, we will collect the necessary evidence and pursue the at-fault parties aggressively to negotiate a settlement or present your case to a jury at trial.
The settlement or jury award also depends on how severe the injury is, the long-term effects, and how well we can prove the other party's liability. We aim to recover enough compensation to meet our clients' needs, now and in the future. That is our way of seeking justice for you and holding the manufacturers and other parties involved with defective/dangerous products accountable for their actions.
We have successfully recovered hundreds of thousands of dollars, and in some cases, millions, for our clients in Hudson County who have suffered injuries and losses from defective/dangerous products. We pledge never to take a dime of your money until and unless we can recover your compensation.
Contact an Experienced Defective/Dangerous Products Attorney Today
Injuries from defective/dangerous products can be traumatic, devastating, and long-lasting. You may be unable to work or function as you did before the incident. If you lost a loved one due to the actions of these product manufacturers, designers, and sellers, you have also lost their companionship and, in some cases, their wages. Those at fault should take responsibility and compensate you for these losses. You must protect your rights by calling Brach Eichler Injury Lawyers immediately.
Brach Eichler Injury Lawyers is recognized by U.S. News and World Report as one of the region's "Best Law Firms." We have recovered over $300 million in total for thousands of clients by negotiating settlements or skillfully navigating jury trials. Our capable and aggressive attorneys know the proper steps to take in defective/dangerous product cases. We have experience with the New Jersey law that governs these cases and know how to make compelling arguments on your behalf to the responsible parties, their insurance companies, and, if necessary, to a jury.
Don't wait another day to seek justice. Contact Brach Eichler Injury Lawyers today at (201) 583-5765 for a free case evaluation to get you on the road to recovery and justice.