Monmouth County New Jersey Personal Injury Lawyers
Located on the coast of central New Jersey, Monmouth County is the state's fifth-most populous county. There's a lot to do in Monmouth County for residents and tourists. This means there are also more opportunities for accidents to happen.
If you were injured in an accident that was not your fault in Monmouth County, New Jersey, you want an experienced personal injury attorney to represent your rights and fight for fair compensation. The attorneys of Brach Eichler Injury Lawyers recognize the emotional, physical, and financial burden that can happen after an accident in which you were injured.
It's a challenging time in life, but it's important to remember that you are not alone. Our legal team is ready to help when you've been seriously injured in an accident that wasn't your fault, have a wrongful-death claim, or have a workers' compensation claim.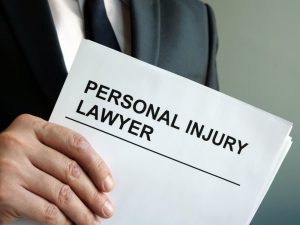 Our award-winning attorneys recognize that when you or someone you love has suffered an injury, you need help. Call the attorneys of Brach Eichler Injury Lawyers at (973) 364-8300 for a free consultation and case evaluation. You will sit down with one of our experienced attorneys, who will review your case and answer your questions.
Is There a Time Limit to File a Personal Injury Lawsuit?
In every state, the law limits the amount of time you have to file a personal injury lawsuit. The law that dictates the time period is called the statute of limitations. In New Jersey, you have two years from the date of the accident to file a lawsuit in court.
Don't wait to seek legal help. After an accident, the days can quickly pass into weeks and months. While two years seems like a long time, it can pass quickly. If you do not file a lawsuit in that period, you will likely relinquish your rights to seek justice in court and recover damages.
How an Experienced Attorney Can Help
After an accident, the at-fault party's insurance company often sends an insurance adjuster to talk with the injured person. They may represent themselves as a friend of the victim. But it's important to know that their goal is to gather evidence to disprove your claim. Insurance adjusters are skilled negotiators. Their focus is to protect the financial interest of their company and not to get you compensation.
An adjuster may ask to speak with you to get information about the accident or may ask you to make a recorded statement. In both cases, you are within your rights to decline the interview until you have legal representation.
An adjuster may also make an early settlement offer. They may tell you that this is the first and final offer and will be the best offer you will get. However, the first offer is rarely the best offer and is usually not fair or final.
A Monmouth County, New Jersey, personal injury attorney can determine the value of your case to guide negotiations with the insurance company. The attorneys of Brach Eichler Injury Lawyers have years of experience negotiating with insurance companies and aggressively litigating cases in court. Insurance companies have skilled attorneys working for them. You should have one, too.
Practice Areas
After an accident that causes injuries because of someone else's negligence, you want an attorney with experience. Slight variations in case law can make the difference between successfully recovering fair compensation or not. Our skilled team of trial lawyers has years of experience handling personal injury cases, including:
Injuries Associated with Accidents
Accidents can cause many different types of physical and emotional injuries. Some are evident immediately at the scene of the accident, and others take hours or days to show up. You should see your health care provider as soon as possible after an accident, even if you think you aren't injured. This documents any injuries you may have and demonstrates your interest in maintaining your health.
Some injuries that can occur after an accident include:
Broken bones
Burns
Heart attack
Internal injuries
Kidney damage
Nerve damage
Soft tissue injury
Torn or ruptured ligaments and tendons
Traumatic amputation (loss of limb)
Whiplash
Type of Compensation Available
If you were injured in an accident that was not your fault, you might have questions about the type of compensation that's available. While negotiating with an insurance company, you may be offered economic and non-economic damages in the settlement.
If negotiations are not successful, you may choose to file a personal injury lawsuit to recover damages. In rare cases, the judge may also award punitive damages.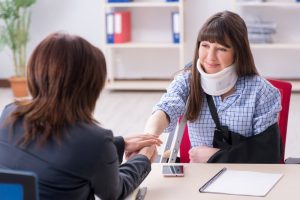 Economic damages are compensation for objective and verifiable costs that you incur as a result of injuries related to the accident. This can include medical expenses, such as doctor's visits, ambulance bills, emergency room care, prescription medications, and surgeries. Economic damages also include compensation for the loss of current wages and lost future income, as well as lost personal property such as a motor vehicle.
Non-economic damages are compensation for subjective losses that are not usually verifiable with receipts. This can include compensation for emotional distress, loss of consortium, loss of enjoyment of life, or pain and suffering.
In rare instances, a judge may award punitive damages. These damages are awarded not to compensate you but to punish the defendant for their egregious or malicious behavior. The hope is that punitive damages will prevent the defendant from acting in this manner again.
Why Choose Brach Eichler Injury Lawyers?
An accident and resulting injury can turn your life upside down. The experienced and compassionate team of Brach Eichler Injury Lawyers recognizes that no amount of money can make up for the physical and mental injuries you may have experienced.
However, compensation can help pay for your medical expenses and make the path to recovery a little bit easier. After a serious injury, you may be unable to return to work or resume your daily activities for weeks or months. In some cases, the injury can be so severe that you may not regain your previous level of functioning.
Our team recognizes the importance of reclaiming your control over your life as this has a significant impact on your future. When you work with our experienced and skilled attorneys, you have a higher probability of accomplishing your goal.
Contact Brach Eichler Injury Lawyers Today for Help With Your Case
Our legal team is composed of aggressive negotiators and skilled litigators. We fight to represent your rights and seek fair compensation for your injuries. Our team keeps your goal at the center of our actions. We have a reputation for protecting our clients and seeking fair compensation for their injuries. Contact our office today at (973) 364-8300 for your free consultation and case evaluation.