Cape May County Personal Injury Attorneys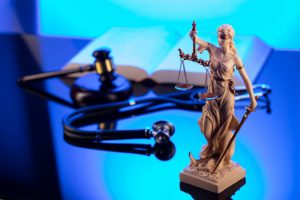 Have you been seriously injured in an accident that wasn't your fault? You have the right to seek compensation for your injuries.
You don't have to live encumbered by your injuries without any recourse. The person or company who caused your injuries should be held accountable. Brach Eichler Injury Lawyers can help you get justice and pursue the compensation you are owed. We've helped countless injured clients obtain millions of dollars in compensation so they could focus on recovering from their injuries and continuing living their lives the best way they can. For help with your case, call us today at (973) 364-8300 or contact us online for a free consultation with one of our experienced attorneys.
Types of Personal Injury Cases We Can Help With
The clients that Brach Eichler Injury Lawyers represent have sustained a range of injuries in various types of accidents. We've gained expansive knowledge from our years of experience fighting for those who have been injured in:
Our attorneys are also skilled in representing victims who have sustained:
Additionally, we represent those who have been injured by defective or dangerous products, victims of sexual abuse, and the families of victims in wrongful death cases.
Even if you've sustained an injury or multiple injuries in an accident not listed above, our personal injury lawyers may still be able to help. Contact us to discuss your injuries, and we'll let you know your legal options.
Why You Should Hire Brach Eichler Injury Lawyers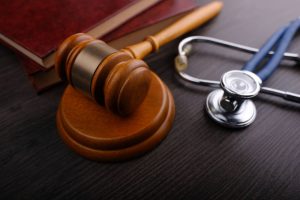 Brach Eichler Injury Lawyers are dedicated to advocating for the needs and rights of each one of our clients. Our attorneys have years of experience representing clients who have been injured due to the wrongdoing of other individuals and companies. We fight aggressively against insurance companies and big businesses when they try to take advantage of our clients. We're tireless in our pursuit of compensation from individuals whose negligent actions harmed our clients.
Brach Eichler Injury Lawyers are highly accomplished. We've obtained compensation totaling over $425 million on behalf of our clients. Our record of success, while not a promise of future outcomes, is evidence of our legal skills and the hard work we put into every case that we take on. You can trust us to prioritize you and your claim or case, using an individualized approach based on the specific facts of your case to try to reach the best outcome for you.
We understand the difficult time you're facing right now. Our compassionate attorneys will be by your side every step of the way, fighting for you to get the compensation you deserve so that you can focus on what's most important – recovering from your injuries.
Compensation You Might Receive
Suffering from injuries due to an accident or other circumstance where your injuries were caused by another party's negligent actions can cause you significant losses. You can be compensated for your financial, physical, and emotional losses, including:
Medical costs for treatment for your injuries, including future medical treatment costs
Lost income or wages
Reduced future earning capacity
Pain and suffering
Mental anguish
Loss of enjoyment of life and quality of life
Costs to repair or replace your damaged property
You may also be awarded punitive damages for your injuries. Punitive damages are awarded by the court to punish the party responsible for your injuries if their negligent or actions were done with malice or wanton disregard for your safety. The burden of proof is high for injured victims when it comes to punitive damages, so they are only awarded in rare cases.
How to Prove Your Claim or Lawsuit
When you've been injured, in order to be compensated you have to show that another individual or a company caused your injury. This means that you have to prove that your injuries were caused by an individual's or a company's negligence.
To do this, you have to show three things. First, that the responsible party (the individual or company who caused your injury) was supposed to act with a reasonable amount of care so they wouldn't hurt you, yet they failed to do so. Second, you have to show that it was the responsible party's actions that caused your injury. Last, you need to show that your injuries have caused you losses for which you can recover damages.
Whether you file a claim with your insurance company or file a lawsuit against an individual or company, they may try to reduce any compensation they owe you by claiming that you were actually responsible for your injuries. But even if you were partly at fault for your injuries, you may still be entitled to compensation.
Under New Jersey's modified comparative fault law, you can still recover damages as long as your negligence wasn't more than the other party's. If multiple parties were responsible for your injuries, their combined negligence has to be of a greater percentage than your negligence. Your compensation will be reduced by the same percentage as your shared responsibility for your injuries.
For example, let's say that you were 30 percent responsible for the accident that caused your injuries. If your total losses amount to $100,000 in damages, you would only be able to recover $70,000.
In addition, you'll need to support your claim or lawsuit by providing evidence of your injuries. Both your medical records showing the medical care and treatment you received for your injury and a record of your medical history showing that you didn't have these injuries before the accident are strong evidence for your claim or lawsuit. Additionally, a police report, if applicable, detailing the accident can support your claim. Other evidence that can be used to support your injury claim or lawsuit includes witness statements and expert statements and testimony.
Contact the Skilled Brach Eichler Injury Lawyers in Cape May County, New Jersey
If you've been injured because of the negligent actions of someone else, call Brach Eichler Injury Lawyers at (973) 364-8300 right away. We may be able to help you obtain compensation for your injuries. Call us or contact us online for a free initial consultation.