Written by: Brach Eichler Injury Lawyers
Last Updated : September 19, 2023
Jersey City Construction Accident Lawyers
If you sustained injuries while performing your job duties in a construction accident, contact Brach Eichler Injury Lawyers immediately. You might qualify for benefits through your employer's workers' compensation insurance. Filing a claim can be a confusing and overwhelming process. It isn't something you should handle alone.
When applying for workers' compensation benefits, you must comply with deadlines, fill out paperwork, and ensure the insurance company pays the money they owe you. Unfortunately, many insurance companies don't play by the rules. They could unfairly deny your claim, leaving you with expensive medical bills you can't afford. At Brach Eichler Injury Lawyers, our main objective is to ensure the insurance company treats you fairly and provides the maximum benefits you deserve.
Our Jersey City construction accident lawyers understand the daily dangers you face on the job. You're working with heavy machinery, power tools, and toxic chemicals. When you get hurt, you might require time off from work to recover, which means you're not receiving your usual wages. You can depend on us to protect your rights throughout the legal process so you receive the workers' compensation payments you need to heal your injuries and move forward with your life. Call us at (201) 583-5765 today for a free consultation.
What Are the Causes of Construction Accidents?
Workers in the construction industry are at risk every time they're on the clock. They could fall from scaffolding, become trapped under heavy equipment, or suffer exposure to toxic chemicals. They perform daily tasks that put them in harm's way and could result in serious injury or death.
The most common causes of construction accidents include:
Dangerous working conditions
Defective safety equipment
Slip/trip and fall
Electrocution
Unsecured scaffolding or ladders
Inadequate safety gear and protective equipment
Missing or damaged guard rails on lifts
Inexperienced employees
Lack of training
You can pursue workers' compensation benefits when you get hurt at work. If your employer has an insurance policy for their employees, you should notify them of the injury and immediately begin your claim. The sooner you get started, the sooner you can start to collect payments that will compensate you for your medical treatment, lost wages, and other expenses.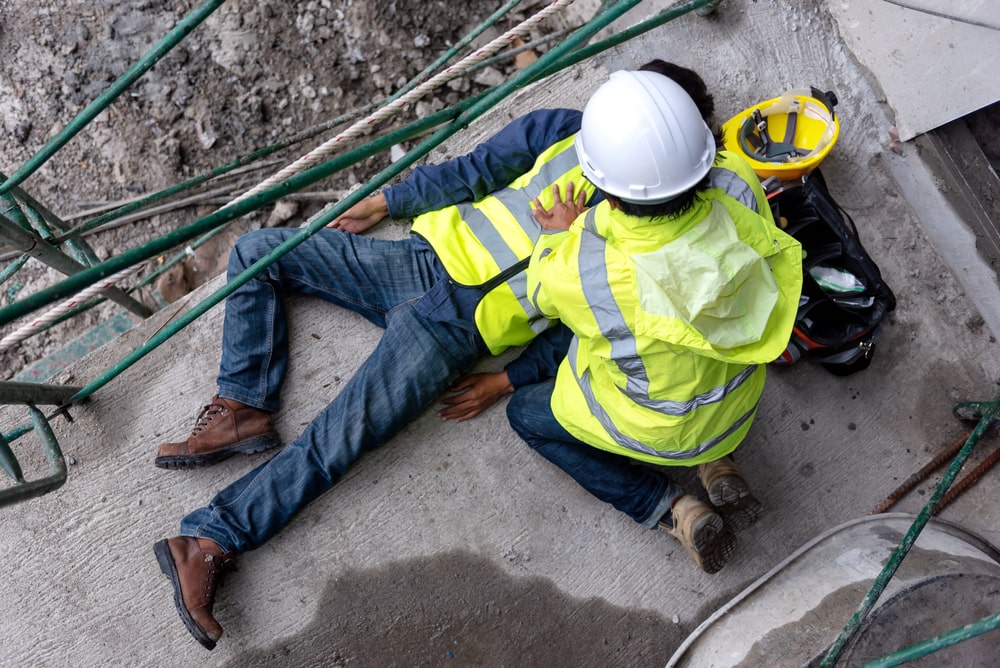 Common Injuries Caused By Construction Accidents
One error,  a hazard, or someone else's negligence could cause injury to a construction worker. Many people working on construction sites get a disability due to the severe nature of their physical or mental injuries. Some require ongoing medical care or assistance with daily tasks.
These injuries can seriously upend a person's life and create challenges that they never faced before. When you can no longer work, you're unable to make money. That can impact your ability to support yourself and your family. You must always use the proper safety equipment and know how to react in an emergency to avoid getting hurt.
Construction accidents can lead to any of the following injuries:
Repetitive motion injury
Brain and head trauma
Strains and sprains
Paralysis
Illness from hazardous substance exposure
Internal damage
Muscle, nerve, and joint damage
Hypothermia
Loss of vision or hearing
Unfortunately, taking certain precautions while performing your job duties won't always prevent an accident from occurring. You can't control another person's actions. If your coworker makes a dangerous error, you could suffer the consequences. Or, your employer could have failed to provide a safe working environment and as free from hazards as possible. Regardless of your injuries, you should be entitled to benefits from your employer's workers' compensation insurance.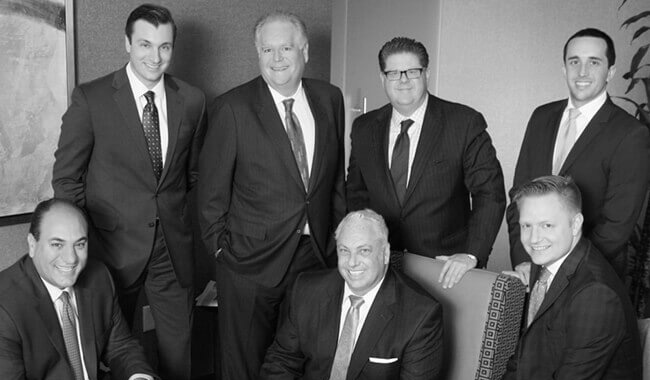 It's All About Results
We are the trial attorneys with the experience and knowledge to get you the results you deserve. At Brach Eichler Injury Lawyers, we take time to get to know you, as well as your case. We are committed to excellence. It is important for our team to understand your fears, concerns and expectations. We are always available to answer any questions, and are willing to come to you if you are unable to come to us.
Contact Our Experienced Law Firm
Types of Workers' Compensation Benefits Available In Jersey City
Medical and income benefits are the two main types you could apply for through your workers' compensation policy. Each covers costs and losses associated with the accident. You must review the policy your employer purchased to ensure you're eligible for benefits and that the coverage you receive will adequately cover your medical treatment and other expenses.
Income benefits can replace a percentage of the wages you cannot earn due to injury. They fall under different categories, depending on how long you're out of work and how serious your injury is.
Temporary Total Disability – If your disability lasts more than seven days, you will receive benefit payments at 70% of your average weekly wages before the accident. If you can't return to work and are actively seeking necessary medical treatment, you can continue to collect these benefits.
Your payments will cease if your doctor releases you from their care or determines you have reached maximum medical improvement (MMI). MMI means your recovery plateaued, and further treatment won't improve your condition.
Permanent Partial Disability – You might qualify for temporary partial disability benefits if you can still perform some job but at a limited functional capacity. Your payments will depend on your scheduled or non-scheduled loss. A scheduled loss involves impairment to a specific body part. A non-scheduled loss involves a body part or system that isn't included in the schedule. Your duration of benefits will depend on the percentage of loss of use of the body part or system you injured in the construction accident.
Permanent Total Disability  – If you can't perform any job, you might qualify for permanent total disability payments. These benefits are at 70% of your average weekly wages before you suffer a disabling condition. You're able to collect benefits for up to 450 weeks. If your disability prevents you from earning income past the 450-week mark, you could continue to receive payments as long as you show your inability to work.
A permanent total disability typically involves the loss of two members or a combination, such as:
Hands
Arms
Legs
Eyes
Feet
If your disability results from your job-related injury and a pre-existing disability, you could qualify for the Second Injury Fund (SIF). You would receive payments once you reach the maximum duration of benefits through the workers' compensation insurance company. Coverage will end when you die or can begin working again.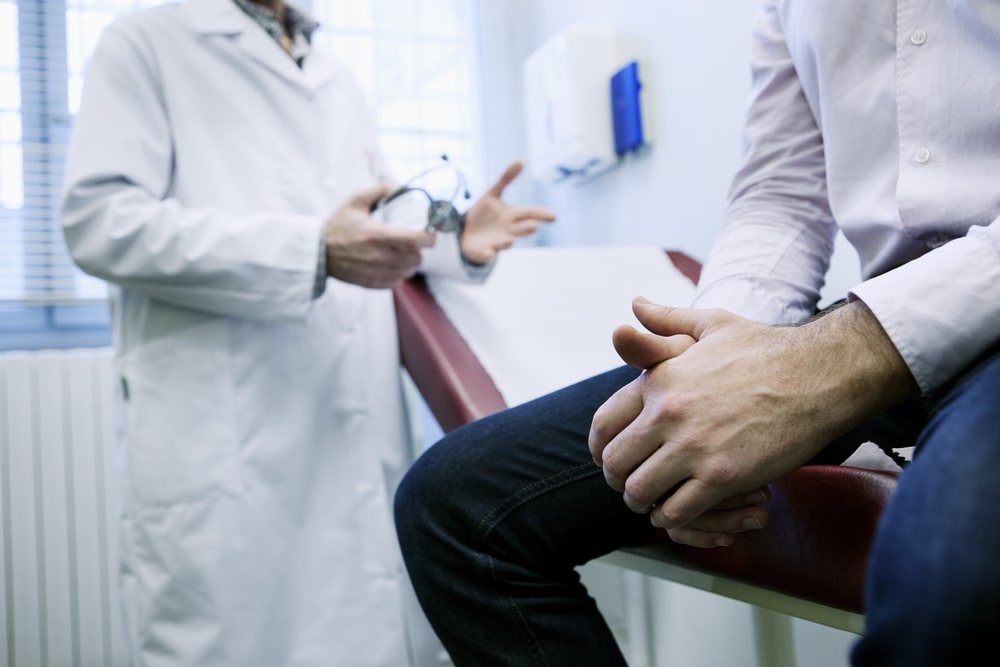 Medical benefits provide payment for reasonable and necessary treatment, hospital visits, medical services, and other associated expenses. While you're collecting medical benefits, you won't receive any bills. Instead, the workers' compensation insurance company will send payments directly to the medical provider.
Your employer could determine which doctors you're allowed to see. If you see someone they don't approve of, you could pay for that treatment out of pocket. Benefits will only cover medical professionals your employer allows for your specific injury or illness.
Death benefits provide the family of a deceased worker with weekly payments at 70% of the average weekly wages earned before death. After a hearing, a judge will determine how to divide the benefits between each surviving dependent.
A surviving spouse and children who shared a household with the deceased construction worker would qualify as dependents on the date they died. However, if you were a surviving spouse or child and did not live with them at the time of their death, you would have to prove you depended on them for support.
Funeral benefits are also available up to a limit of $3,500, payable to the person or estate responsible for paying the expense.
Steps to Take Following a Construction Accident
If you get hurt on the job, you should take immediate action to ensure you can receive benefit payments. If you wait too long to report the injury or fail to complete the required forms, you could lose your right to coverage through your employer's workers' compensation insurance.
Step 1 – Notify your employer of the accident promptly. You don't have to do it in writing, but it would be best if you did so that there's evidence of the notification. The employer should then notify their insurer to begin the claims process. The insurer's representative will contact you to discuss the construction accident and inform you of the medical providers you can see. You should also fill out Form IA-1 completely and accurately for the insurance company.
Step 2 – Begin medical treatment. Do not wait too long before starting treatment for your injuries. Gaps in treatment can negatively impact the outcome of your claim. If there's a significant period before your first appointment or between appointments, the insurance company could use that as a valid reason to deny the claim. It could be evidence that your injury isn't real or doesn't require medical care.
Step 3 – Follow your doctor's orders whether they refer you for physical therapy, surgery, or treatment with specialty physicians. You should continue treatment until you reach maximum medical improvement, or they release you from their care.
Step 4 – Maintain copies of all documents associated with the case. Medical records are crucial in proving you sustained a work-related injury and require treatment to recover.
Step 5 – Hire a Jersey City construction accident lawyer to assist you with your claim.
Call Brach Eichler Injury Lawyers Today
At Brach Eichler Injury Lawyers, we understand the importance of recovering from your work-related injury. You should receive the benefits you need to supplement your lost income and pay for necessary medical treatment. We will advocate for your rights and ensure the insurance company does not unfairly deny your claim.
Our Jersey City construction accident lawyers are available 24/7 to discuss your construction accident case and provide you with the legal representation you deserve. Call us today at (201) 583-5765 for a free consultation.