Camden County Personal Injury Attorneys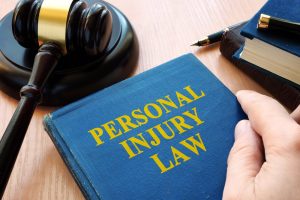 Have you or someone you love been severely injured in an accident that wasn't your fault? If so, you may be owed compensation and you have the right to seek that compensation. The personal injury attorneys of Brach Eichler Injury Lawyers in Camden County, New Jersey can help you obtain the money you are owed.
The trauma that you've experienced as a result of your accident-related injuries shouldn't go unaccounted for, nor should the financial ramifications. The person who injured you should compensate you, and the Brach Eichler Injury Lawyers personal injury attorneys can help. Call us today at (973) 364-8300 or contact us online to schedule a free consultation.
Accident Cases We Handle
At Brach Eichler Injury Lawyers, we handle a wide range of personal injury claims for the following types of accidents and injuries:
Head and neck injuries, including traumatic brain injuries (TBIs)
Defective/dangerous products
Why Choose a Brach Eichler Injury Lawyers Personal Injury Attorney?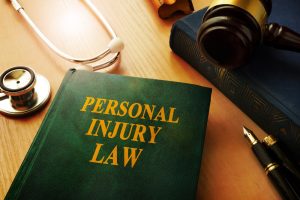 The personal injury attorneys of Brach Eichler Injury Lawyers have decades of experience representing injured accident victims and helping them recover money for their injuries and other losses. We've secured over $425 million in settlements and awards on behalf of our clients. Our legal skills combined with our litigation and trial experience make us perfectly equipped to go up against insurance companies from the conference room to the courtroom. We are committed to going to the lengths required to obtain the most favorable outcome for our clients. In addition to our expansive legal knowledge and skill, we pride ourselves on showing compassion for all of our clients and fighting vigorously in every case we handle.
Our attorneys have been named the Best Lawyers in America, Super Lawyers, Super Lawyers, and Rising Stars. One of our attorneys, Edward Capozzi, has been so successful in obtaining significant settlements and awards for his clients that he received the Personal Injury Hall of Fame Award from the New Jersey Law Journal in 2014 for securing the largest award in a products liability case in the history of the state. He has been certified as a civil trial lawyer by the Supreme Court of New Jersey, a title bestowed upon few attorneys in the entire state. Another one of our attorneys, Alex Capozzi, secured the 14th largest jury award in the entire state in 2016.
The attorneys of Brach Eichler Injury Lawyers are licensed to practice law in both New Jersey and New York. We are also members of the Million Dollar Advocates Forum, both the American and New Jersey Bar Associations, and the American Board of Trial Advocates.
Frequently Asked Questions
Filing a personal injury claim or a lawsuit is not something many people are prepared to do. You may have many questions, so we've answered several common questions that injured victims like you may have.
Do I need a lawyer?
When seeking compensation for your accident-related injuries, it's in your best interests to hire an experienced attorney. A personal injury attorney understands the law and the tactics that are often used by insurance companies. We are well-prepared to advocate for you so that you have the best chances of getting the compensation you deserve. Your attorney will negotiate with the insurance companies on your behalf, and if necessary, fight your case in court.
What if part of the accident was my fault?
You can be responsible for part of the accident and still be entitled to compensation. This is because, in New Jersey, fault by all parties involved in an accident is taken into account when determining possible compensation for the injured victim. Contributory negligence is the legal approach used in New Jersey that states that you are still able to recover damages (compensation) after an accident even if you were partly at fault for the accident, so long as you were responsible for less than 50 percent of the accident. But if you were responsible for 51 percent or more of the accident, you aren't entitled to receive any compensation.
For example, if you were eligible for $100,000 in compensation and were found to be at fault for 25 percent of the accident, your compensation would be reduced by 25 percent to $75,000.
What is the difference between a personal injury claim and a personal injury case?
You may notice the use of "personal injury claim" and "personal injury case" or "lawsuit" when referring to how you may receive compensation. They are two different processes.
After an accident, to get compensation for your injuries, you have to file a personal injury claim. This is filed with the insurance company. You may be required to file a claim with your own insurance company, and you will need to file one with the insurance company of the person who injured you. Many personal injury claims start and end as claims, provided negotiations are successful and result in settlements that are equal to or more than the value of your claim.
For some injury victims, insurance companies are immovable and we may have to take your claim to court. This is when your claim turns into a lawsuit. We will file your case with the court to initiate a lawsuit and fight to get you the compensation you deserve. Depending on the type of accident you were injured in and the person or entity who was responsible for your injury, the claims process may be truncated from the outset and go straight to the lawsuit phase.
When do I file a lawsuit?
The statute of limitations dictates the period of time, starting on the date of your accident, within which you must file your personal injury lawsuit  In New Jersey, the statute of limitations for personal injury lawsuits is two years.
Call Brach Eichler Injury Lawyers Today
If you or someone you love was injured in an accident due to no fault of your own, you may be entitled to significant compensation. Call the Camden County personal injury attorneys of Brach Eichler Injury Lawyers at (973) 364-8300 or contact us online for a free consultation. We'll review your accident claim and discuss what your best options are for obtaining just compensation.