Written by: Brach Eichler Injury Lawyers
Last Updated : November 30, 2023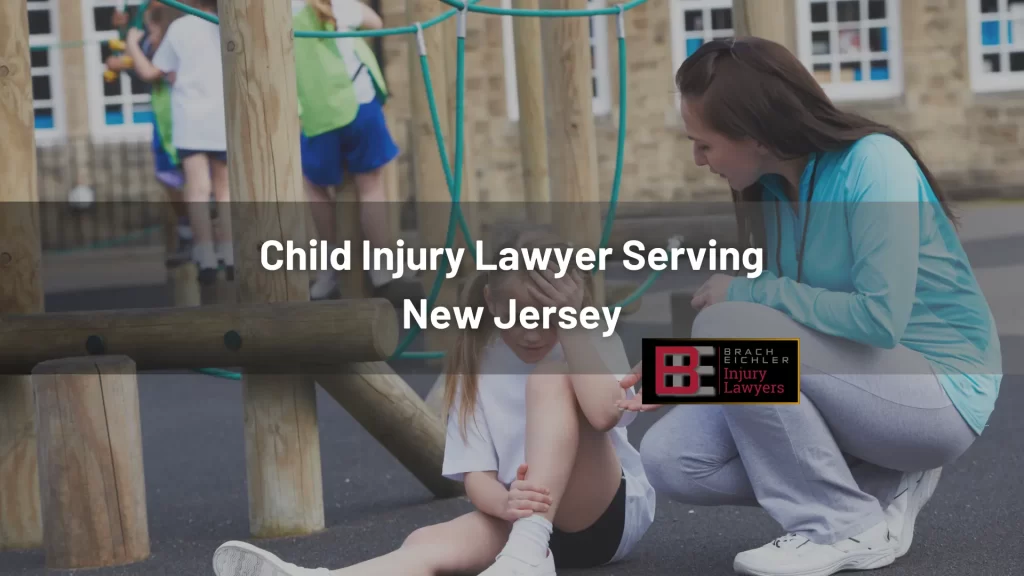 Brach Eichler Injury Lawyers are skilled advocates who seek just compensation when negligence causes harm to young victims.
As a parent, you spend much time thinking of your children's future. Whether it's their education, socialization, physical health, or another aspect of their formation, your goal is to see them grow into capable, well-adjusted adults. But a sudden accident can threaten that future. A serious, catastrophic injury can put your child on a different life path, one of physical and emotional hardship and dependency rather than self-sufficiency.
If that happens, the dedicated personal injury attorneys at Brach Eichler Injury Lawyers are prepared to help. We have the knowledge, skill, and resources to fight for the full compensation your child deserves. We can't turn back the clock and erase that terrible moment when everything changed, but we can help you recover sufficient damages to face a challenging future.
Do I Need A Child Injury Lawyer?
The first thing you must understand about a child injured by another party's negligence is that the child will not be old enough to file a legal action in New Jersey. As a result, the statute of limitations on their claim can be tolled (or delayed) until they turn 18. At this point, the standard two-year limitations period customary to most personal injury actions in the state would begin to apply.
Not all families can afford to wait several years to get justice, and parents may be able to initiate legal actions for injured children. You will want the help of an attorney in taking the necessary steps.
The parents of an injured child will likely hear from an insurance company for the negligent party involved in their accident, and you will want to avoid lengthy discussions with these insurers about accidents until you have legal representation. Remember that no insurance company is ever concerned with taking care of your child, but a lawyer must only take actions in your best interest.
An attorney will be able to conduct an investigation into your child's accident to determine the true value of your case and then negotiate a fair and full settlement. When the insurance company does not offer an acceptable settlement, the lawyer could file a lawsuit to take the case to trial.
Why Choose Brach Eichler Injury Lawyers To Handle My Child Injury Case?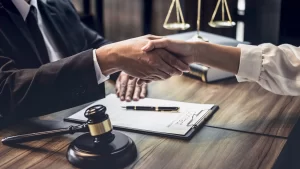 Brach Eichler Injury Lawyers was ranked a Top 40 Law Firm by the New Jersey Law Journal. We have recovered more than $425 million for our clients.
Edward P. Capozzi recovered at least one (and as many as three) of the top 20 verdicts or settlements in New Jersey every year from 2012 to 2018. He also received the President's Award from the New Jersey Association for Justice in 2015 and the Personal Injury Hall of Fame Award from the New Jersey Law Journal in 2014.
Charles X. Gormally has also been certified as a civil trial attorney by the New Jersey Supreme Court. He is a member of the New Jersey State Bar Association and the American Bar Association.
Brach Eichler Injury Lawyers also charges you nothing upfront to handle your case. We collect legal fees only when you obtain a financial award.
Types of Child Injury Cases We Handle
Children can be injured in a wide variety of possible accidents. Some of the most common kinds of accidents causing child injuries include, but are not limited to:
Motor Vehicle Accidents
Children not only might be passengers in vehicles involved in motor vehicle accidents, but certain collisions may directly impact only the children. Some accidents could involve defective child car seats, faulty head restraints, or defective airbags.
Recreational Accidents
Swimming pools are commonly one of the most common sites of child injuries and deaths, but other recreational attractions such as parks, arcades, and trampoline parks can also be frequent locations for child injuries.
School Accidents
Children may be involved in several accidents on school property, and educators are clearly expected to prevent children from being hurt while attending school.
Playground Accidents
Playgrounds are public property that needs to be regularly inspected and maintained to prevent possible child injuries caused by dangerous or defective equipment and possibly even aged equipment.
Dog Bites
Dog attacks can be more complicated to handle independently because insurance companies often underpay these claims. Many victims are concerned about how their claims will impact the dog owners, who are often close personal acquaintances.
Slip and Fall Accidents
Children could suffer injuries when they fall because of dangerous settings, and the property owners could be liable for damages when a child is hurt in a slip-and-fall accident.
While most consumer products geared towards children are tested for safety, some products can become dangerous because of manufacturing defects, design defects, or failure to warn.
Child injury cases can involve other unique factors, such as poisonings or choking hazards. Whatever caused your child to suffer any injury, always speak to a personal injury lawyer about your case and what options you might have.
The toll of auto accidents on young children
The Centers for Disease Control reports that auto accidents are the number one cause of death for children. Using infant car seats can substantially reduce the risk of injury to very young children, but children's bodies cannot absorb the impact of a car crash as adults can. Moreover, the devices meant to keep us safer, such as airbags and seatbelts, can cause serious harm to kids. Even the emotional toll of a vehicle crash can be greater for children; many suffer the symptoms of post-traumatic stress disorder or have recurring nightmares after a crash. If your child has been injured in an auto accident, you must ensure the attorney you retain understands that child victims have specific issues that need to be identified and compensated.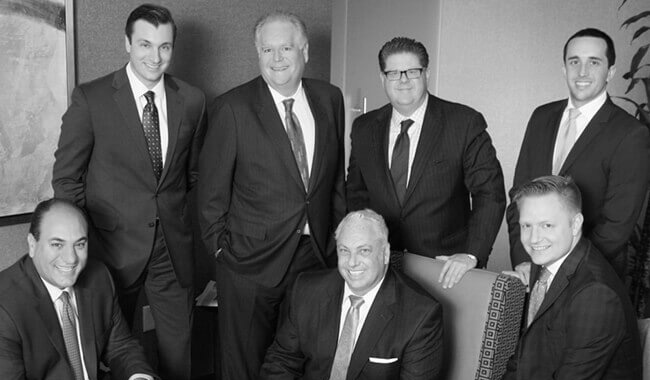 It's All About Results
We are the trial attorneys with the experience and knowledge to get you the results you deserve. At Brach Eichler Injury Lawyers, we take time to get to know you, as well as your case. We are committed to excellence. It is important for our team to understand your fears, concerns and expectations. We are always available to answer any questions, and are willing to come to you if you are unable to come to us.
Contact Our Experienced Law Firm
Common injury scenarios for New Jersey children
As children make their way in the world, they have some tough lessons to learn. A skinned knee, bloody nose, or bruised forehead can often be very instructive. But when children are left without proper supervision or are exposed to unreasonable dangers, the results can be devastating. Each year, children sustain serious injuries and suffer wrongful death due to negligence involving:
School and daycare activities
Playground equipment
Amusement park rides
Swimming pools
Sporting events
Trampolines
When a child is injured, Brach Eichler Injury Lawyers thoroughly investigates the circumstances to determine if negligence was a factor. Often, an organization is liable for negligent supervision of the children or negligent hiring and training of unqualified individuals. A manufacturer could be liable for a product defect, or a property owner might be liable for allowing an attractive nuisance that created a foreseeable hazard for curious children.
Children and dog bites in New Jersey
Nationally, about 52 percent of dog bite victims are children ten years of age and younger. The most frequently bit segment of the population is very young children. Dog attacks can be especially dangerous for children who cannot fight off a dog. Almost 50 percent of all fatally bitten victims are children under one-year-old. Children can suffer crushed bones, nerve damage, blood loss, shock, and dismemberment. In addition to the physical injuries, children suffer emotional trauma that can lead to night terrors and anxiety attacks whenever they are around dogs.
Estimating damages in a child injury case
A child's injuries raise many questions as to an appropriate measure of compensation. For example, if an adult has a professional degree and the injury makes it impossible to continue, a plaintiff's attorney can present a reasonable estimation of lost income over a projected career. If a dancer loses a leg in an auto accident, an attorney can present a case for the loss of enjoyment of life. But for child victims, the future can be entirely speculative. There can be questions about a child's long-term prognosis and their ability to recover. When making a jury understand and appreciate the full extent of a child's loss due to injury, an attorney's experience is vitally important.
What is an attractive nuisance?
Whereas trespassers cannot typically file premises liability claims in New Jersey, the attractive nuisance doctrine in tort law provides that a property owner can be held liable for injuries to children trespassing on their property when injuries are caused by an object on the land that is likely to attract children, such as a swimming pool or trampoline. Property owners are expected to secure these types of attractions such that they will be inaccessible to children when they are not in use, and property owners can indeed be held liable when a child can use and become injured by an attractive nuisance.
NJ statute of limitations for children's injuries
In most personal injury cases, the statute of limitations is two years from the date of the incident. However, because injured children cannot file a lawsuit, the statute of limitations is tolled until they turn 18. They can then file a lawsuit up until they turn 20. This extended period is important because you might not know that an injury has affected your child's development until after two years have passed.
How is the statute of limitations affected if I have a claim against public entities?
The New Jersey Tort Claims Act does allow people to recover compensation for certain injuries caused by dangerous public property conditions that a public entity was responsible for or motor vehicle accidents caused by government employees. A person must file a notice of their intention to sue with the agency within 90 days of their accident. Certified letters will also have to be sent to all other liable parties. Any insurance that covers a child's injury can be deducted from an award in a governmental entity case.
Child Injury Statistics
The Office for Prevention of Mental Retardation & Developmental Disabilities (OPMRDD) in the New Jersey Department of Human Services reported that children four years of age and younger are at greater risk of injury and account for 49 percent of all unintentional injury deaths among children 14 years of age and younger. The Centers for Disease Control and Prevention (CDC) reported that New Jersey was among the states with the lowest rates of child injury death, 4.0 to 10.9 per 100,000 children.
Stanford Children's Health reported that falls are the leading cause of nonfatal injury for children, and drowning is the leading cause of unintentional injury-related death among children 1 to 4. Approximately 2,000 children 14 years of age and under are killed because of home injuries.
Contact our accomplished NJ lawyers for your child injury case
If your child has been injured due to someone's negligence, you want the full compensation those injuries deserve. Brach Eichler Injury Lawyers attorneys have a long track record of success in personal injury cases, but we also understand the special concerns that arise when the victim is a child. Let us help you get the compensation you deserve and the closure to put this horrible incident behind you. Call us today at (973) 364-8300 or contact us online to schedule a free consultation.