Hunterdon County Personal Injury Lawyers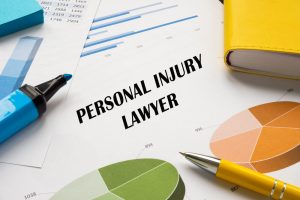 If someone else's negligence resulted in your injury in an accident, contact Brach Eichler Injury Lawyers today. We can review the circumstances of the incident and determine whether you have a personal injury case to pursue. You might be entitled to compensation from the negligent party for your medical expenses and other costs.
At Brach Eichler Injury Lawyers, we know the devastation of getting hurt in an accident someone else causes. You didn't expect to end up in harm's way. When you have to seek medical treatment for an injury, the bills you receive can cause significant financial strain. Many accident victims can't afford the expenses and face massive debt.
The at-fault individual or company should be held liable for your injury. Our legal team is ready to provide the legal representation and guidance you deserve. We will fight by your side for the maximum compensation possible so you can recover from your injury without facing economic burdens. We will work hard to try to reach your desired result.
For a free consultation with a trusted and skilled personal injury lawyer in Hunterdon County, NJ, call Brach Eichler Injury Lawyers at (973) 364-8300 right now.
Our Practice Areas
Brach Eichler Injury Lawyers takes on various personal injury cases for injured clients, such as:
You should contact Brach Eichler Injury Lawyers immediately after the accident. Even if you have a minor injury, you could seek compensation if someone else is responsible for the incident. We will remain in your corner throughout the entire process and aggressively pursue the justice you deserve.
Why You Need a Personal Injury Attorney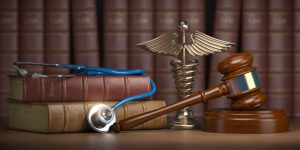 Most people are in shock after getting hurt in an accident. These situations are often preventable, but carelessness creates dangerous situations. When you're in pain and forced to seek treatment, the last thing you want to worry about is pursuing a legal case. Even if you file an insurance claim, you likely don't know how to handle the process.
Claimants often make errors during personal injury cases. Going unrepresented could lead to a negative outcome. If you don't know state laws or how to prove fault for an accident, the insurance company could deny your claim. Unfortunately, insurance carriers use tactics to avoid paying significant settlements. Without the help of Brach Eichler Injury Lawyers, you could walk away without the money you're entitled to.
The Hunterdon County personal injury lawyers of Brach Eichler Injury Lawyers are ready to take on your claim or lawsuit. We will investigate the incident to determine who was at fault and gather the available evidence. You can leave the hard work to us, so you can focus on recovering from your injury. You won't have to deal with the burden of preparing a case when you hire us.
Our team has decades of experience in personal injury law. We're familiar with the tactics insurance companies use to justify low settlement offers and denials of claims. We will negotiate for the settlement you need to compensate for your losses. If the insurance adjuster refuses to settle for an amount we believe is fair or denies your claim altogether, we have the resources to file a lawsuit and represent you in court.
Compensation Available in a Personal Injury Case
The amount of compensation available for your injury will depend on a range of factors. The severity of the injury you sustained, the total expenses associated with the accident, and the amount of insurance coverage are common contributing factors.
When you file an insurance claim, the settlement you receive could cover a range of past and future losses, such as:
Emotional distress
Medical bills
Loss of enjoyment of life
Pain and suffering
Lost earning capacity
If we can't reach an adequate settlement agreement or the insurance carrier won't accept liability for its policyholder, we could initiate a lawsuit in civil court.
There is a strict timeframe to file a lawsuit against someone for compensation. New Jersey has a two-year statute of limitations. That means you must file suit within two years of the accident date. Once the deadline passes, you could lose your right to seek legal action against the at-fault party.
Why Choose Brach Eichler Injury Lawyers?
The award-winning Hunterdon County personal injury lawyers of Brach Eichler Injury Lawyers have received recognition for our hard work and case results. Some of the prestigious organizations that have given us awards for our work include The Best Lawyers in America, Super Lawyers, and America's Top 100 Personal Injury Attorneys.
We've recovered more than $425 million for our clients. Our team knows what it takes to get the job done. We always strive to provide accident victims with quality representation and services no matter what. We know the trauma you experienced and how challenging it can be to move forward with your life, so we want you to feel prioritized and have someone by your side to advocate for your rights.
At Brach Eichler Injury Lawyers, we take personal injury cases on contingency. That means we don't charge upfront fees or costs. You won't have to pay our legal fees when you hire us. We don't get paid unless you get paid.
Contact Us
Brach Eichler Injury Lawyers has a dedicated team with 24/7 availability. You can reach us whenever it's convenient for you. We're here to answer your questions and address any concerns you have. We also have Spanish-speaking staff to serve accident victims from different backgrounds.
We know that no two cases are alike. We can personalize our services to your unique needs. The strategy we use to pursue compensation on your behalf will depend on the circumstances of your personal injury case. You can count on us to use our resources to prove someone else is at fault for your injury and try to hold them accountable.
If someone's negligence caused your injuries in an accident, call Brach Eichler Injury Lawyers for a free consultation with one of our Hunterdon County personal injury lawyers at (973) 364-8300.