Written by: Brach Eichler Injury Lawyers
Last Updated : September 29, 2023
Jersey City Car Accident Lawyers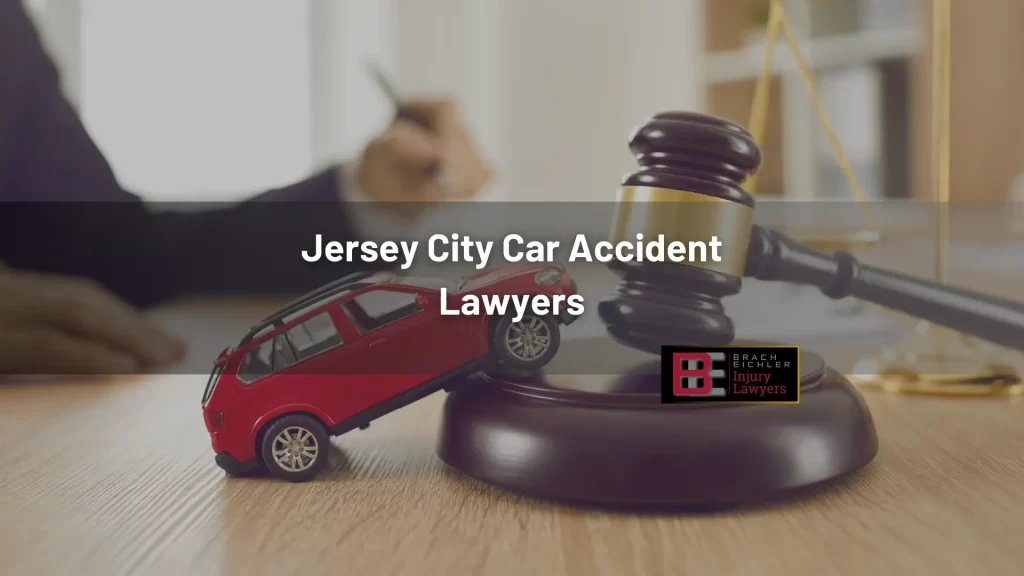 Whether you commute to the city daily, take scenic trips on the Palisades Interstate Parkway once in a while, or drive the New Jersey Turnpike once a week, you probably have to hit the road often. Public transit, for some things, won't take you to the big box stores or the shore easily.
Unfortunately, the need to get from one place to the next in a hurry can make driving on these, or any stretch of Jersey City road, dangerous. Numbers reported by the New Jersey State Police show that 559 people were fatally injured in car accidents in 2019 alone. Countless others are forced to reshape their lives around serious injuries.
Car crashes are expensive
Sadly, car crashes are expensive: medical treatment, missed work, and car repairs add up. You shouldn't have to pay those bills alone. You have the right to demand that the at-fault driver pay instead in a lawsuit or to seek fair compensation from an insurance company.
The legal team at Brach Eichler Injury Lawyers understands car accident victims' challenges. Not only do we help accident victims overcome these challenges, we help them recover the maximum compensation they truly deserve.
If you or a loved one has been injured in a serious car accident caused by a negligent or reckless driver, the time to act is now. Let Brach Eichler Injury Lawyers protect your legal rights and hold the negligent driver accountable for the pain they've caused. Contact our office at (201) 583-5765 to schedule a free consultation with a qualified Jersey City car accident attorney. Let us help you review your legal options.
Types of Car Accident Cases Brach Eichler Injury Lawyers Handles
There are almost as many different types of car accidents as there are cars on the road. Unique circumstances may lead to a car crash and could merit legal action.
It takes an attorney with experience in all types of accidents to fight for the maximum compensation and protect a victim's rights. The seasoned New Jersey team at Brach Eichler Injury Lawyers has the knowledge and experience to handle a wide range of different car accident cases, including:
Compensation for Car Accident Cases
There is no one-size-fits-all settlement that works for all car accident victims. A qualified attorney must examine the circumstances to calculate the amount of financial compensation that can be recovered. The type of car accident and the seriousness of the victim's injuries will determine the maximum damages possible.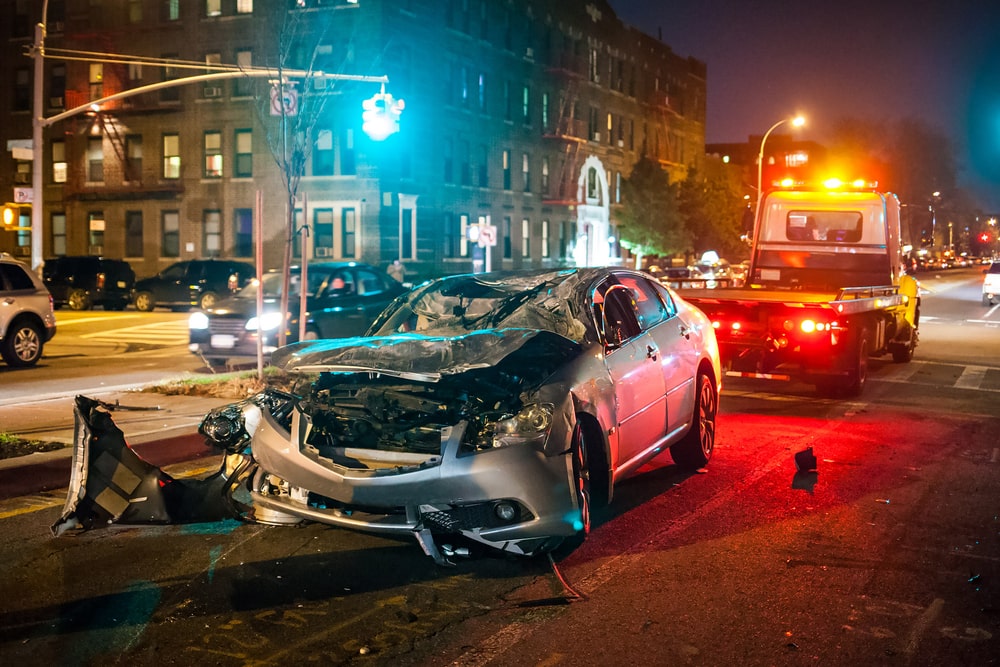 In general, the typical car accident victim may be owed compensation for the following:
Current medical bills
Future medical bills associated with the accident
Lost wages due to missed work
Property damage
Pain and suffering
Again, compensation depends on the circumstances of your specific case. An attorney with Brach Eichler Injury Lawyers has the necessary experience to review your injuries, investigate the accident, examine the facts of your case, and give you an honest estimate of what you might be able to expect from an insurance claim or lawsuit.
Most Dangerous Intersections in Jersey City, NJ
When driving in Jersey City, some intersections are much more dangerous than others. Brach Eichler Injury Lawyers has compiled a list of the intersections with the most accidents as a reference when you are on the road.
Sources
https://nj1015.com/njs-most-dangerous-intersections/
https://tooledesign.github.io/6134_JerseyCityVZAP/
Who's at Fault for an Accident and Why It Makes a Difference in New Jersey
Determining who's most at fault for causing the accident is the first step in seeking compensation, especially in New Jersey. That's because the state of New Jersey follows what's known as a "modified comparative fault" rule for compensation following a car accident.
Under modified comparative fault, if a car accident case goes to court, a jury is asked to review the evidence and take into account two things: first, the total dollar amount of the victim's damages, and second, the percentage of fault that each party bears in causing the accident. If you're found to be 20 percent at fault for causing the accident, you'll receive damages minus that 20 percent. So, if the full damages were calculated at $100,000, you would receive $80,000.
Modified comparative fault
Notice that the law says "modified comparative fault." So, what does the "modified" part mean? In New Jersey, if you're found to be more than 50 percent to blame for the crash you were injured in, you cannot claim compensation in a settlement or judgment. This rule also applies to car insurance claims.
The insurance company will evaluate the crash and try to determine what percentage of fault each driver is responsible for. They'll use that information to determine the value of the claim. Unfortunately, their goal isn't to pay you. It's to save money.
You need an experienced car accident attorney to talk with the insurance adjusters and argue your side of the case. In an insurance claim or a lawsuit, our goal is to help the victim recover the maximum compensation due to them.
No-Fault car insurance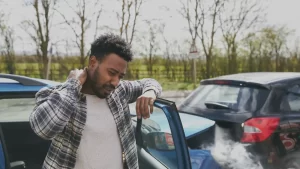 Another important distinction about New Jersey law and car accidents to keep in mind is that New Jersey is a "no-fault" car insurance state. No matter who's at fault for a car accident, you file accident claims with your insurance company, not the other driver's insurer.
In certain situations, you can bring a claim directly against an at-fault driver. Having an experienced lawyer to help you navigate the often-complicated process of demanding fair compensation following a serious car accident.
At Brach Eichler Injury Lawyers, we can review the facts of your case and explain your legal options. Together, we can make the best decision possible for the circumstances of your interests.
Timing Matters in New Jersey
Some people don't want to rush into hiring an attorney following a car accident. That can be a mistake. It can pit you against an insurance company that doesn't have your best interests at heart. Once you decide you finally do need legal help, it could be too late.
New Jersey puts a statute of limitations on car accident claims. Starting from the crash date, you only have two years to initiate your claim.
This time frame matters even if you hope to settle with your car insurance company. If negotiations break down and you're unhappy with the settlement they offer, you'll still have to file a lawsuit by the deadline.
If the statute of limitations has lapsed, your case may be dismissed. Ensuring you have legal representation early means you'll be prepared for anything coming your way. We'll ensure you meet the necessary deadlines to get the compensation you need.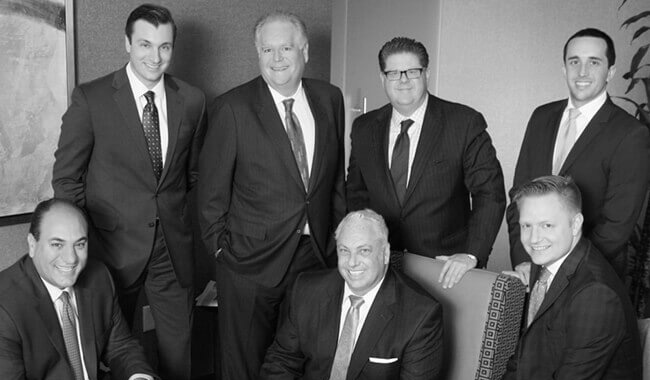 It's All About Results
We are the trial attorneys with the experience and knowledge to get you the results you deserve. At Brach Eichler Injury Lawyers, we take time to get to know you, as well as your case. We are committed to excellence. It is important for our team to understand your fears, concerns and expectations. We are always available to answer any questions, and are willing to come to you if you are unable to come to us.
Contact Our Experienced Law Firm
Why Hiring an Attorney Is Important After a Car Accident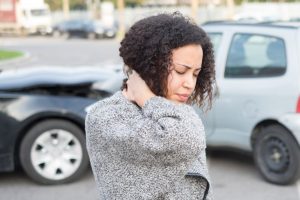 It makes sense to hire an attorney after a serious car accident for many reasons. Many people don't realize how important it is until the insurance company denies their claim or offers a low settlement
Hiring a New Jersey attorney to handle your car accident will protect your right to fair damages. Having professional representation for your case can earn you compensation that's three and a half times higher than going it alone. There's no one secret to this. It's the result of experience, knowledge, and hard work.
The first thing to consider is that an insurance company is a for-profit entity. They want to keep profit margins high, which means offering injured parties the least amount of money they can get away with.
They count on the fact that you want a quick payoff and won't ask too many questions. Many victims accept the first offer that they're given without consulting a lawyer. Later, they find that it's not enough to cover all their medical expenses and lost wages. Unfortunately, once you accept the insurance company's offer and sign on the dotted line, you waive your rights to seek compensation beyond the agreed amount.
Hiring an attorney can make a world of difference. Choosing a seasoned Jersey City car accident attorney means you gain a valuable team with the resources and experience to investigate your accident's circumstances thoroughly. We can protect you from unfair accusations of fault.
We can gather witness testimony, pull together police and accident reports, request surveillance or other video evidence that may be available, and request cell phone records. All of this evidence can help strengthen your case and more accurately determine fault for the accident.
Turn to the Experienced Team at Brach Eichler Injury Lawyers Following a Jersey City Car Accident
At Brach Eichler Injury Lawyers, we know the trauma victims of serious car accidents suffer. That's why we always make it a point to offer compassionate service and keep the lines of communication open.
We understand that you're anxious about your finances. We won't add to your expenses because we take cases on contingency. That means we only get paid when you do.
You deserve fair compensation for your injuries, no matter how it happened. Are you confident an insurance company will give that to you?
Contact Brach Eichler Injury Lawyers at (201) 583-5765 for a free consultation. Don't wait a minute longer to get the help you need.