Written by: Brach Eichler Injury Lawyers
Last Updated : August 29, 2023
Jersey City Workers' Compensation Lawyers
If you suffered an injury or illness on the job, you could be eligible to claim workers' compensation benefits. These benefits can cover your medical bills and any wages you lost due to a temporary or permanent disability. All New Jersey employers that employ at least one employee must carry workers' compensation insurance to cover their employees in these situations.
Workers' compensation can help support you while you recover from your injury and figure out how to get back on your feet. However, getting the benefits you need and deserve can often prove to be challenging. Hiring our experienced Jersey City workers' compensation attorneys can help ensure you get the medical treatment and partial wage replacement you're owed according to your employer's policy. Contact a skilled attorney from Brach Eichler Injury Lawyers today by calling (201) 583-5765 to schedule your free consultation.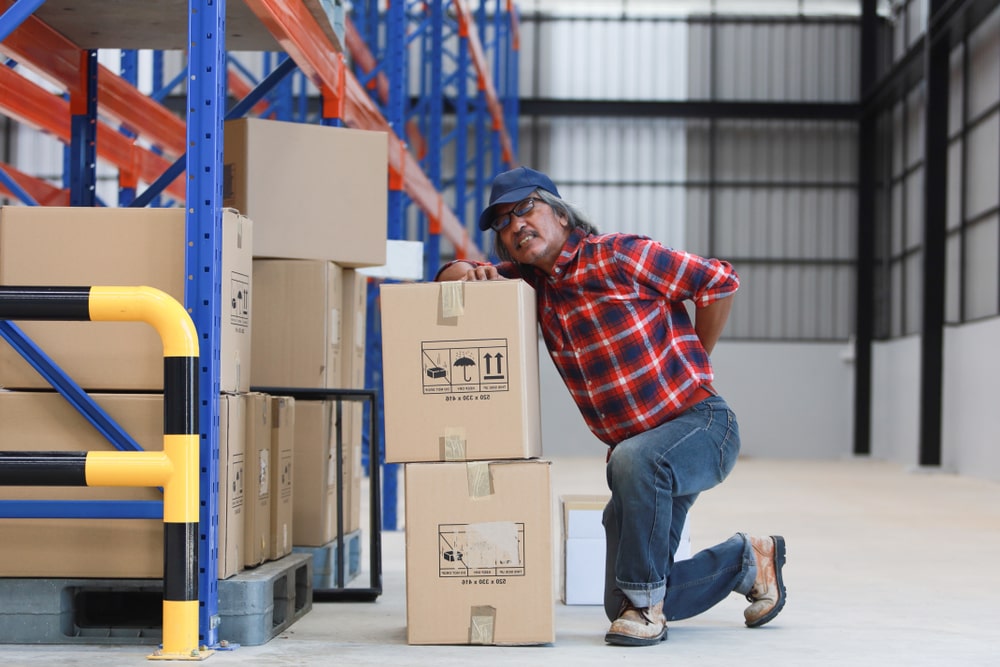 Why Do I Need an Attorney?
Workers' compensation cases are notoriously complicated. A set of strict notification and filing deadlines governs these claims. Missing a deadline or making a small mistake on your claim application can result in a denied claim. An attorney experienced in workers' compensation law will have the skills, resources, and knowledge necessary to stand up to adverse insurance companies effectively.
A workers' compensation lawyer can assist with many issues arising during a workers' compensation claim.
Some of these issues often include:
Claim denial based on insufficient medical evidence of illness/injury
Employer suddenly challenging your employment status (for example, arguing that you are an independent contractor rather than a full-time employee)
Difficulty obtaining adequate medical care
Employer questioning your eligibility for workers' comp benefits
Always consult an attorney before accepting compensation from an insurance company or signing legal documents. Insurance companies will offer low settlements, taking advantage of stressed injured workers under financial strain and unfamiliar with the workers' compensation system. If you accept a settlement, you must sign an agreement that releases the insurance company from responsibility for any future payments. It is extremely difficult to undo once you sign such an agreement, even if you realize you were entitled to more benefits.
Why Should I Choose Brach Eichler Injury Lawyers?
 Brach Eichler Injury Lawyers is a team of highly experienced and accomplished personal injury attorneys ready to fight for access to your workers' compensation benefits. We are passionate about advocating for our clients. After every case, we ask ourselves these three questions:
Did we provide justice?
Did we obtain adequate compensation to meet your current and future needs?
Are you and your family more secure now than when you came to us?
We are dedicated to ensuring that we can always answer "yes" to these questions after every case. We have an excellent track record of obtaining favorable results and have won more than $425 million for our clients. Results may vary depending on your particular facts and legal circumstances.
At Brach Eichler Injury Lawyers, many people feel anxious about the costs of hiring a lawyer. At Brach Eichler Injury Lawyers, quality legal representation should be available to everyone, regardless of financial circumstances. That's why we operate on a contingency fee basis, meaning we only get paid if we win your case. At that point, we take a small percentage of your overall compensation. If we do not obtain a favorable outcome on your behalf, then you do not owe us any money. This approach allows you to use our legal services at no financial risk.
We also offer a 100 percent free initial consultation in which you can tell us about your case and ask questions. Call us today at (201) 583-5765 to schedule your consultation.
Qualifying for Workers' Compensation Benefits
Workers injured at work are generally eligible for workers' compensation benefits. You do not need to prove that anyone was responsible for your injury. You could have caused your injury and may still be eligible for benefits if you were not acting recklessly. These are a few requirements you must meet to be eligible for benefits.
Your injury must have occurred while performing job duties – For example, an injury that occurred while you were commuting to work would likely not be covered. However, it would more likely be covered if you were driving somewhere as a part of your job duties, like making a delivery or visiting a client. Insurance companies often try to argue that an injury occurred outside the scope of an employee's job responsibilities, but an experienced attorney can help counter this argument by providing evidence of your usual job responsibilities.
You must be an actual company employee, not an independent contractor – This may seem like an obvious distinction, but sometimes the lines between these two employment categories can become blurry, especially if employment records are poorly maintained.
You must notify your employer of the injury within a certain time frame – In New Jersey, you are required by law to report the injury to your employer within 90 days of the accident or when you notice symptoms.
Your injuries must not have been caused by misconduct, violation of safety rules, or other reckless behaviors, like intoxication – For example, if a construction worker suffered a concussion at work and was not wearing a hard hat, their claim for workers' compensation benefits may be weakened. Insurance companies often try to argue that the injured worker behaved recklessly and caused the injury. Your attorney may gather evidence such as security tapes, eyewitness testimony, and other reports and documents to prove that you were not behaving recklessly.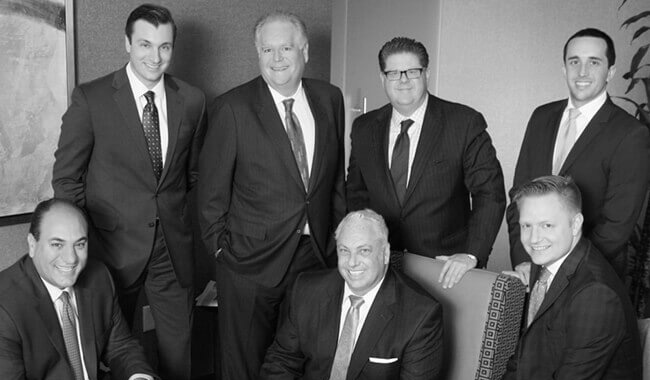 It's All About Results
We are the trial attorneys with the experience and knowledge to get you the results you deserve. At Brach Eichler Injury Lawyers, we take time to get to know you, as well as your case. We are committed to excellence. It is important for our team to understand your fears, concerns and expectations. We are always available to answer any questions, and are willing to come to you if you are unable to come to us.
Contact Our Experienced Law Firm
Types of Workers' Compensation Benefits in New Jersey  
If you become injured at work, you must immediately report the incident to your employer. According to New Jersey workers' compensation law, your employer can select your medical provider. You may risk compromising your claim if you seek medical care before you report your accident.
The following are the types of workers' compensation benefits offered in New Jersey:
Temporary total disability benefits can be awarded when workers are temporarily unable to work or complete work duties fully. The benefit amount depends on the severity of the injury and the wages earned before the injury. It can range from $216 to $810 per week.
Permanent partial disability is awarded when a workplace incident leads to injuries that make an employee unable to perform a part of their work duties. It can range from $85 to $810 a week, depending on the extent of the disability.
Total disability is when an injury is determined to be permanent and completely prevents an employee from carrying out workplace duties. The benefit is calculated as a percentage of the pre-injury wage and depends on the severity of the injury and degree of disability. It ranges from $216 to $810 per week.
Death benefits can be awarded to a worker's family who died from injuries resulting from a workplace incident and can be up to $810 a week.
A permanent partial disability is a lasting impairment that reduces your ability to perform daily tasks and complete job responsibilities. In contrast, a permanent total disability eliminates your ability to carry out tasks and job responsibilities. For example, a permanent partial disability could be the loss of one hand, whereas a permanent total disability would be the loss of both hands.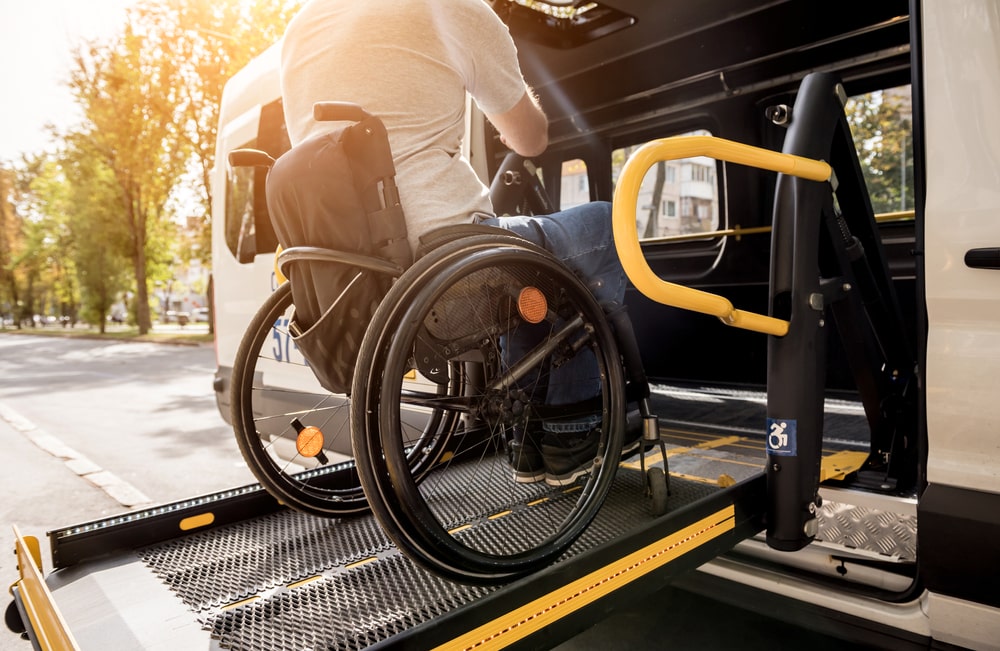 Injuries That Develop Slowly Over Time
Your injury does not have to occur due to a sudden, isolated incident like a fall or car crash for you to be eligible for workers' compensation benefits. Two broad categories of conditions eligible for workers' compensation tend to develop slowly over time. These include occupational diseases, such as mesothelioma (a cancer caused by inhaling asbestos particles) and silicosis (a lung disease caused by crystalline silica dust). They also include injuries caused by repetitive actions, like carpal tunnel and tendonitis.
Report these conditions to your employer as soon as you notice symptoms. Your lawyer will help prove that your condition occurred due to your workplace duties. This may require hiring expert medical witnesses who can testify that many occupational diseases and repetitive trauma injuries likely occurred at the workplace.
Contact An Experienced Jersey City Workers' Compensation Attorney
You may be eligible for workers' compensation benefits if you have suffered an on-the-job injury or developed symptoms of a workplace-related illness or injury. These benefits can help cover medical bills and lost wages, whether you are temporarily or permanently unable to work.
At Brach Eichler Injury Lawyers we are proud of our work to advocate for our clients. Our long track record of recovering compensation and benefits for our clients is a reliable indicator of our ability, dedication, and determination to help our clients. Call us today at (201) 583-5765 to schedule your free consultation.