Written by: Brach Eichler Injury Lawyers
Last Updated : November 28, 2023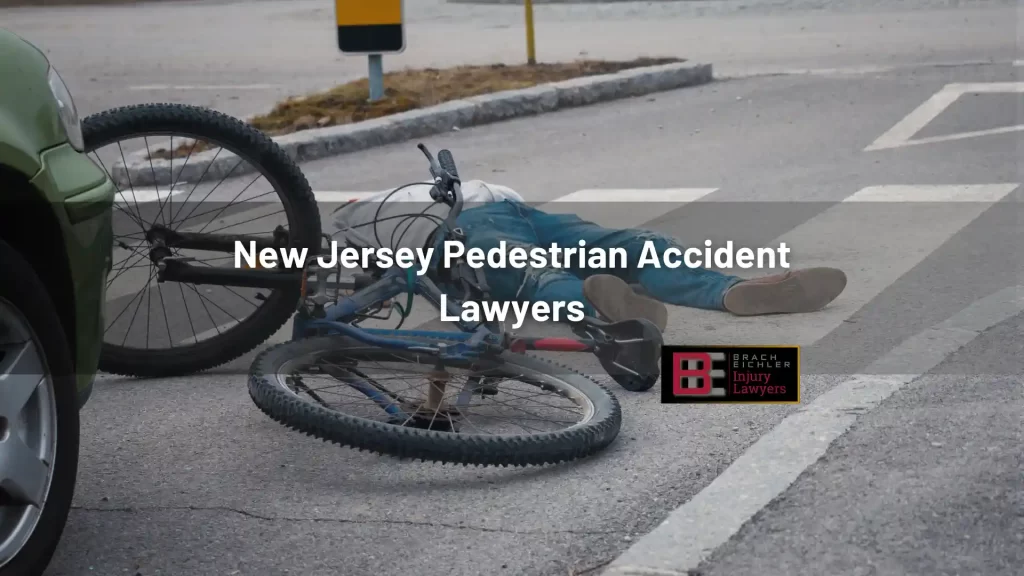 You may have a personal injury case if you were injured as a pedestrian by a car or another vehicle. Contact the New Jersey attorneys of Brach Eichler Injury Lawyers to discuss your case.
Traffic laws are designed to protect all users of our roadways. That means pedestrians as well as motorists. Pedestrians have the right of way in many situations. Furthermore, New Jersey laws specifically state motor vehicles must stop for pedestrians in crosswalks at intersections without traffic signals. Unfortunately, written law is no protection from negligent motorists. These drivers ignore crosswalks, refuse to yield, blow through red lights and stop signs, and make sharp turns without checking. As a result, motor vehicles strike thousands of pedestrians each year, causing severe injuries and even wrongful death.
If a motorist hits you, the dedicated pedestrian accident attorneys at Brach Eichler Injury Lawyers want to help. Our highly skilled and aggressive litigation lawyers are ready to fight for the full compensation you deserve. Contact us today for a free consultation.
Startling Statistics for Pedestrian Deaths in New Jersey
When a motor vehicle contacts the human body, flesh and bone suffer more than steel and chrome. According to the National Highway Traffic Safety Administration, motor vehicle collisions killed almost 7,400 pedestrians and injured another 60,000 in 2021 alone. Moreover, the National Security Council reports that pedestrian fatalities have steadily increased over the last 20 years.
New Jersey State Police state that 217 pedestrians lost their lives in traffic collisions statewide in 2021 – a 21% increase over the 179 who died the previous year. Pedestrian casualties are disproportionately older adults who take more time to cross the street and are slower to react, and young children who are more likely to dart out into traffic and are less visible to drivers.
Proving liability in pedestrian accidents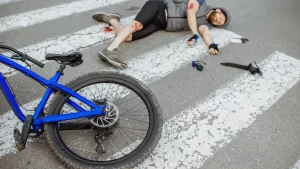 In the context of a pedestrian accident case, the injured party acts as the plaintiff. To recover compensation, the plaintiff must prove by a preponderance of the evidence that the motorist was to blame. That means they must present enough proof to make a jury conclude that "more likely than not" events unfolded as the plaintiff claims. Proof can take many forms, such as:
Tire tracks which might indicate the speed of the vehicle
Traffic or security camera footage
The damage done to the car
The point of impact
The victim's resting position after impact
Eyewitness accounts
Under New Jersey's comparative negligence law, the defendant can introduce evidence that the pedestrian was at fault. Did the victim dart into the road, leaving the driver little time to react? Had the victim been drinking, which often contributes to pedestrian injuries? Was the victim wearing dark clothes at night on a poorly lighted road?
There are also neutral factors that could exonerate the defendant. These include weather conditions, visibility, poor road design, and mechanical failures. While some of these could indicate no one was at fault, others shift the blame to other parties.
Third-party liability for pedestrian accidents
Defective auto parts sometimes play a role in motor vehicle accidents. Defective ignition switches, electronic gear shifts, and brakes are some of the most frequent culprits.
There is also the possibility that the accident site was also to blame. Across the country, municipalities have adopted a Vision Zero program based on a European model for reducing traffic deaths. This program acknowledges that certain roadway designs and intersection protocols are inherently dangerous. As such, they put pedestrians (and bicyclists) at unreasonable risk. If your accident occurred at an intersection with an inordinately high rate of pedestrian accidents, a jury could conclude that the site is unreasonably dangerous. Therefore, the municipality is at fault for your injuries.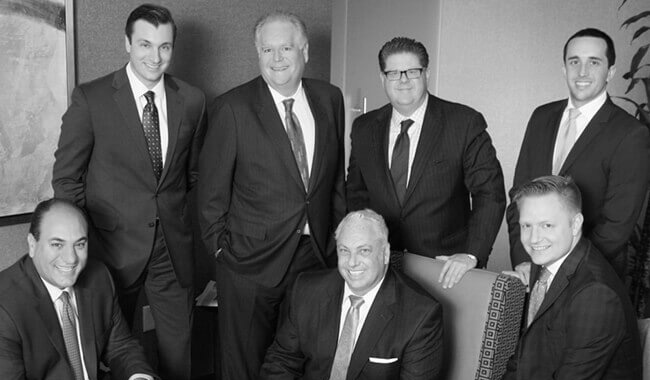 It's All About Results
We are the trial attorneys with the experience and knowledge to get you the results you deserve. At Brach Eichler Injury Lawyers, we take time to get to know you, as well as your case. We are committed to excellence. It is important for our team to understand your fears, concerns and expectations. We are always available to answer any questions, and are willing to come to you if you are unable to come to us.
Contact Our Experienced Law Firm
Severe injuries require highly professional representation
As we alluded earlier, injuries are often severe when vehicles strike pedestrians. A motor vehicle weighs 4,000 pounds on average. The human body is not built to withstand an impact from the force of such a heavy object. Severe pedestrian injuries include:
Spinal trauma and paralysis
Catastrophic injuries such as these cry out for justice. They can also require a lifetime of medical treatment and personal care. The damage award you receive must cover these expenses and compensate you for your pain, suffering, and loss of quality of life. Securing this level of compensation is no easy task. But when you retain our experienced trial attorneys, you can have confidence in our skill and determination. You will know we work tirelessly to deliver the results you need.
What Do I Do After a Pedestrian Accident?
The most important thing anyone can do after a pedestrian accident is to seek medical attention immediately. Even if you don't feel like you need medical attention immediately, visiting the hospital or seeing a doctor right after the accident is best. Doing so links any injuries you sustain directly to the accident. Take note of any subsequent trips to the doctor, physical therapist, or another medical professional. Be sure to keep any documents as organized as possible, as they represent important evidence in the case of a settlement.
At the accident scene, gather the contact information of the driver who hit you. Also, try to get info from any site witnesses who can testify in your case. If you cannot do this, it is acceptable to ask a friend or relative for help. Get photographs of the car, the intersection or traffic area, and other relevant information. Make sure to obtain the insurance policy information of the negligent driver.
The last crucial thing you can do is hire a trusted, experienced attorney to advocate on your behalf. A good lawyer can simplify the entire legal process and file a claim before the statute of limitations runs out. In New Jersey, personal injury claims have a two-year statute of limitations.
Who is liable for my pedestrian accident?
Several parties other than the driver may be liable for a pedestrian accident. A driver might be trying to use their brakes, horn, or steering wheel to avoid a collision. A vehicle malfunction might make them unable to do so. Still, you must prove this in court to recover compensation from the manufacturer.
It is also possible that several different drivers or pedestrians may be to blame. A driver may swerve to avoid an obstacle, only to find someone or something obstructing the road in front of them.
After considering all the elements, we sometimes find that more than one party is responsible, making these cases more complicated. An attorney with Brach Eichler Injury Lawyers will work tirelessly to determine who is liable in your case.
What if I was partially at fault for my accident?
You can still seek compensation if you were partially at fault for your accident. New Jersey operates on the doctrine of comparative negligence. This means anyone may recover compensation if the court deems them less than 50% at fault for the accident. If you were partially at fault, the court would assign you a percentage of blame. That portion will then determine your total compensation.
Contact a determined NJ trial lawyer for your pedestrian accident claim
Brach Eichler Injury Lawyers helps victims of pedestrian traffic accidents throughout New Jersey. Let us help you get the maximum compensation possible for your claim. Call us today at (973) 364-8300 or contact us online to schedule a free consultation.