Written by: Brach Eichler Injury Lawyers
Last Updated : November 28, 2023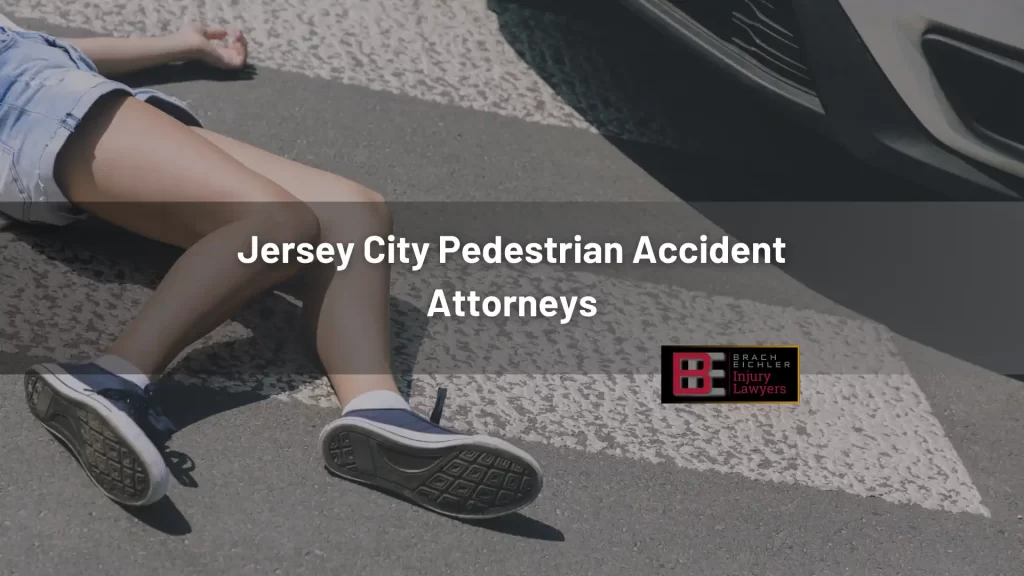 Contact the trusted and experienced Jersey City personal injury lawyers at Brach Eichler Injury Lawyers if you or a loved one has been injured in a pedestrian accident. We'll help you navigate your case and get you the financial reward you need and deserve.
Pedestrian accidents are one of the most dangerous and damaging types of accidents on New Jersey roadways. Someone out enjoying a stroll is no match for over 3,000 pounds of steel barreling down on them. The Governors Highway Safety Association found New Jersey is among the 12 states most dangerous in the U.S. for traffic-related pedestrian fatalities. Data from the Office of the Attorney General finds that in 2016, 603 people died in motor vehicle-related crashes. Pedestrian fatalities represented 27 percent of those fatalities. In comparison, the national average for that year was only 15 percent.
Undoubtedly, pedestrians who survive a collision with a motor vehicle face an uphill battle as they work to regain their physical health. They may soon find that the financial hardships of the accident can be just as devastating. Medical bills for hospitalization, surgery, medication, physical therapy, and rehabilitation are just the start.
Never trust the insurance adjuster
Don't go broke trying to pay for your medical care while negotiating with an insurance adjuster. An insurance adjuster doesn't want to help you, no matter how nice they sound over the phone. They want to help their company keep profits high. You need to hire an experienced legal team at Brach Eichler Injury Lawyers to get the compensation you deserve.
At Brach Eichler Injury Lawyers, we know how to negotiate with insurance adjusters to help you get the most out of your claim. We also have extensive trial experience and will be ready to court if a negligent party or company is not negotiating in good faith. Get the legal advice you need now by contacting our office at (201) 583-5765 to schedule your free legal consultation.
Why Do I Need a Personal Injury Attorney If I've Been Involved in a Pedestrian Accident?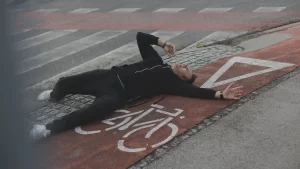 Following a serious auto-pedestrian accident, your priority should be recovering from your injuries. Unfortunately, these injuries can be catastrophic or even life-changing. The healing process can be slow and painful and requires your full, almost constant attention. However, it can be hard to devote your time and attention to healing when you are facing serious financial strain due to your accident.
Pursuing compensation in New Jersey is complex because of the state's no-fault insurance laws. Injured pedestrians can only sue a driver if their injuries meet New Jersey's serious injury requirements. Examples include a displaced fracture, significant scarring, or a permanent injury.
No matter who we turn to for your financial recovery, we'll negotiate assertively to get you the fair compensation you need. Insurance adjusters may seem friendly and supportive over the phone, offering you a sympathetic ear. But in reality, they may be trying to manipulate you into incriminating or confusing you to the point where you misspeak or make a mistake. This is just one tactic they use to try and lower the sum they owe you following an accident.
An insurance company is never looking out for you; they are in the business of making money. In many cases, that means keeping their money and not paying what they rightfully owe you following an accident. Don't negotiate with them alone. Get an attorney who will fight for what you truly deserve.
At Brach Eichler Injury Lawyers, we take on the insurance company while you focus on what's important, yourself. Our attorney can review the circumstances of your case and go to bat for you with the insurance company. Victims with an attorney in their corner can get up to three times more compensation than victims who negotiate on their own.
Types of Pedestrian Accident Cases We Handle
Pedestrians have just as much of a right to enjoy our New Jersey streets as motorists do. Yet, even when they follow all the rules, they face some of the most excruciating consequences when an accident does happen. New Jersey traffic laws aim to protect both pedestrians and motorists. When someone ignores the rules, the consequences can be significant.
 At Brach Eichler Injury Lawyers, we have helped victims of all types of pedestrian accidents recover the compensation they deserve.
These are some examples of some of the types of pedestrian accident cases we handle:
Phone calls, texting, using a GPS, eating and drinking, even grooming – anything that takes a driver's eyes away from the road counts as distracted driving. Distracted driving is a leading cause of traffic accidents in the United States and poses a significant risk to pedestrians.
Intoxicated or drunk driving
According to the

Governors Highway Safety Association

, nearly half of the fatal traffic-pedestrian accidents in 2018 involved alcohol impairment. Intoxication reduces reaction time, judgment, and vision acuity. That makes it a particular safety hazard for pedestrians.
Drivers making a left-hand turn are at greater risk of causing a pedestrian accident. That's because they're often more focused on watching the approaching traffic instead of the crosswalk they're about to cross. Therefore, they may be more likely to miss spotting a pedestrian trying to cross the road.
Speeding can make it difficult to slow down to avoid hitting a pedestrian once the driver notices the pedestrian is there. Speeding is a form of reckless driving that can have serious consequences for both the driver and the pedestrian in the vehicle's path.
The

National Highway Traffic Safety Administration

found that 19 percent of pedestrian fatalities involved children 14 and younger. The heavy foot traffic in school zones can make for a slow commute for drivers. Drivers failing to follow posted speed limits, not paying attention to their surroundings, or driving around school buses put children at risk.
The Governors Highway Safety Association finds that, over the past 10 years, the number of nighttime pedestrian fatalities has increased by 67 percent. Daytime pedestrian fatalities have risen by 16 percent. Lack of visibility is a big concern for pedestrians on New Jersey roadways.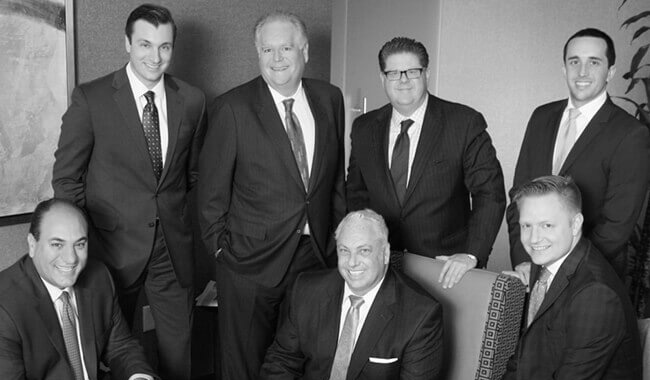 It's All About Results
We are the trial attorneys with the experience and knowledge to get you the results you deserve. At Brach Eichler Injury Lawyers, we take time to get to know you, as well as your case. We are committed to excellence. It is important for our team to understand your fears, concerns and expectations. We are always available to answer any questions, and are willing to come to you if you are unable to come to us.
Contact Our Experienced Law Firm
Injuries Associated With Pedestrian Accidents
In a match between 3,000 pounds of steel versus flesh and bone, steel will come out on top every single time. Regrettably, the rise in popularity of the SUV has meant an increase in pedestrian fatalities and serious injuries. The Governors Highway Safety Association highlights that pedestrians struck by an SUV are nearly twice as likely to die as those struck by a passenger car. The number of pedestrian fatalities involving SUVs has increased 81 percent over the past decade.
Those who survive a collision often face serious, life-altering injuries affecting their ability to work and care for themselves.
Some of the most common injuries associated with auto-pedestrian accidents include:
Injuries this severe can require extensive hospitalization, multiple surgeries, medication, physical therapy, and intense rehabilitation. It may even require home-health services or home modifications. Health care is not cheap, and the cost of extensive and long-term health care can be financially catastrophic. Your financial future shouldn't be in jeopardy because a negligent driver caused an accident. That's why the legal team at Brach Eichler Injury Lawyers works hard to ensure you have the compensation you deserve.
Contact an Experienced Pedestrian Accident Attorney Today
At Brach Eichler Injury Lawyers, we understand that a pedestrian accident impacts every aspect of your life. You are dealing with changes to your health, job status, and finances, all because a negligent driver failed to operate their vehicle responsibly.
Should you be financially responsible for someone else's failure? We don't think so. We believe that victims deserve the full amount of compensation for their losses. Our mission is to help victims secure compensation. We protect them from insurance companies or irresponsible drivers.
Life may not feel very fair after a pedestrian accident. That's why the legal team at Brach Eichler Injury Lawyers wants to help you get the compensation you deserve. We seek justice for victims and will take the time to learn about you and the unique circumstances of your case.
Our main goals are building trust with our clients and working to get them the maximum compensation available. Contact our office at (201) 583-5765 to set up your free initial case evaluation. Find out what sets us apart.