Written by: Brach Eichler Injury Lawyers
Last Updated : December 1, 2023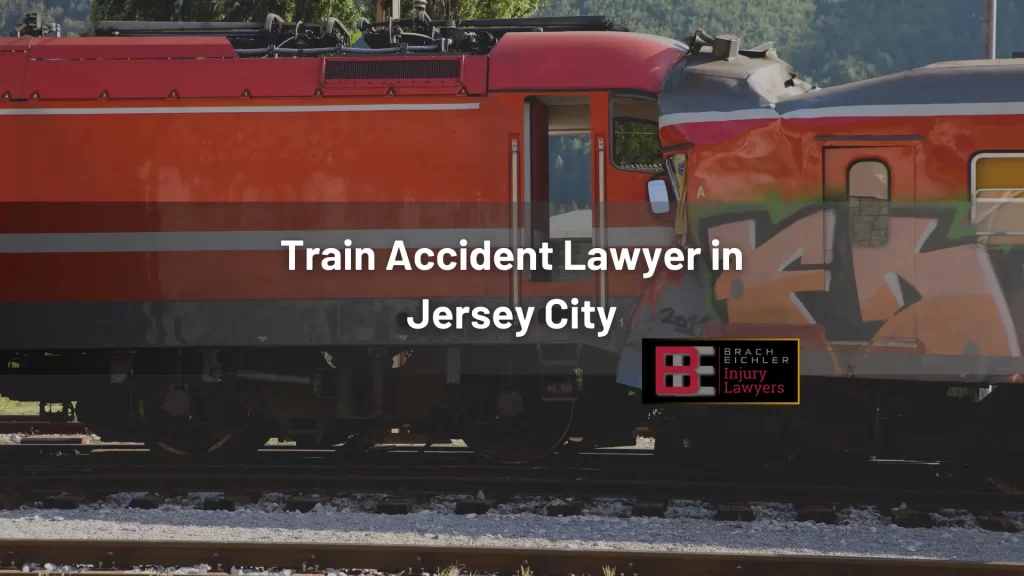 If you were injured in a train accident and don't know how to pursue compensation for your various expenses and losses, contact Brach Eichler Injury Lawyers immediately. We understand the devastation of a train accident. It can lead to severe injuries, fatalities, and significant property damage. You need to know who caused the accident to know who you can hold liable for the suffering you experienced.
Trains are a common mode of transportation in the Garden State. Many residents will use them to commute to work, take a weekend trip to New York City, or visit friends in a different part of the state. Federal and state laws require conductors and employees to follow safety precautions to ensure the safety of passengers, railroad workers, and occupants in passing motor vehicles.
When someone makes a dangerous error, other people could face the consequences. At Brach Eichler Injury Lawyers, we want our clients to have a fair chance of pursuing the necessary compensation for their treatment and recovery process. You can hold the train conductor or another party accountable for their negligent actions. Call us at (201) 583-5765 to learn more about our services or for a free consultation with one of our Jersey City train accident lawyers.
Common Types of Train Accidents
When you think of a train accident, you might picture a derailment or collision with a car attempting to cross the tracks. However, various types of accidents could occur. They include: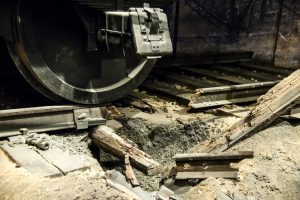 Head-on collisions – Trains traveling on the same railroad towards each other could end up colliding. These types of accidents are rare, but they can be deadly when they happen. Head-on crashes are often the result of scheduling errors or carelessness by the person signaling the conductor.
Derailment – Damaged rails typically lead to a train derailing. There isn't any protection from outside elements. Railroads are subject to adverse weather, cracks, and damage. When a wheel hits a weak or defective spot, it can cause the entire train to lift off the tracks.
Buffer stop collisions – The end of railroad tracks contain bumpers that assist trains in slowing down and stopping. A conductor who isn't paying attention and miscalculates their stopping distance could begin to brake too late, crashing through the bumpers and off the tracks.
Defective parts – Trains are impressive feats of engineering. However, they contain various parts and systems that must work together correctly for smooth operation. Any parts with a defect that causes something to malfunction could cause an accident.
Common Causes of Jersey City Train Accidents
Many factors could contribute to a train accident. These accidents can involve train passengers, occupants of other vehicles, and pedestrians. The most common causes include:
Human error
Negligence
Defective railroad tracks
Reckless drivers
A speeding train
Mechanical failures
Derailments
Unprotected crossings
Human error – Human error causes many types of motor vehicle accidents, not just the ones involving trains. Even an experienced conductor or train employee could make a mistake that harms others.
Examples include:
Poor judgment
Fatigue
Slow reaction to emergencies
Vision problems
Negligence – Negligence is the failure of one party to avoid causing injury to another. The fault could fall on the conductor, an employee, a railroad company, or a defective train part manufacturer. They could be liable if any of these party's actions contributed to the crash.
Defective railroad tracks – Obstructions can lead to a train derailment. Hazards left on the tracks, whether by mistake or on purpose, could cause an accident. The conductor must always pay attention to the railway ahead to notice any potential dangers they should try to avoid.
Reckless drivers and pedestrians – Individuals working on a train aren't always responsible for collisions. Sometimes the driver of a car or a pedestrian might try to beat the oncoming train and up on the tracks as the train passes.
A speeding train – Even trains must obey speed limits. If they exceed the maximum limit, the conductor might be unable to stop the train in time for a hazard, a vehicle in its path, or the terminal.
Mechanical failures – Companies should inspect and maintain each train for safety measures. If they discover a defective part or equipment that isn't working properly, they should promptly fix it.
Unprotected crossings – Many crossings don't contain adequate warning signs, signals, and gates that inform others that a train is approaching. Without these devices, motorists, pedestrians, and others could unknowingly enter the train's path and get hurt or, worse, killed.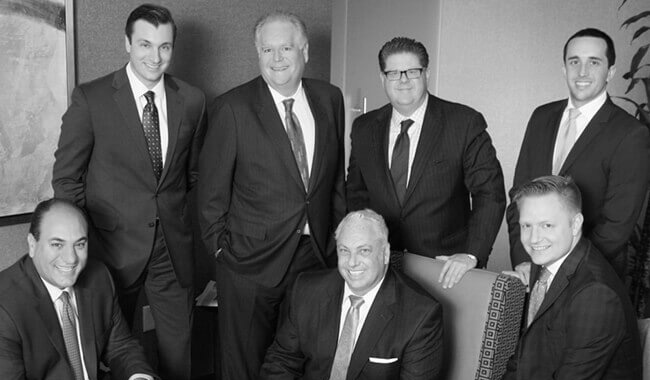 It's All About Results
We are the trial attorneys with the experience and knowledge to get you the results you deserve. At Brach Eichler Injury Lawyers, we take time to get to know you, as well as your case. We are committed to excellence. It is important for our team to understand your fears, concerns and expectations. We are always available to answer any questions, and are willing to come to you if you are unable to come to us.
Contact Our Experienced Law Firm
Compensation You Could Pursue After A Train Accident
You should take immediate legal action if you sustain injuries in a train crash. The sooner you begin working on your case, the sooner you can win the compensation that pays for your surgery, physical therapy, and other required treatment. The various losses able to be compensated in an insurance claim or lawsuit include:
Pain and suffering
Property damage
Loss of enjoyment of life
Out-of-pocket expenses
Brach Eichler Injury Lawyers knows the importance of recovering from your injuries and receiving money to compensate for your expenses. When we're reviewing your case, we will review some of the factors below to determine an adequate number:
The type and severity of the injury
The length of necessary medical treatment
Any mental effects of the accident
The impact of the injury on daily routine
Any permanent impairment or disability caused by the crash
The availability of evidence proving someone else was at fault for the accident and your injuries
Any time missed from work
There are strict deadlines for filing lawsuits and initiating legal claims against a train operator or company. It depends on whether it is a private or public entity. For example, New Jersey Transit is a public railway requiring a filed notice of claim within 90 days of the accident. You must follow the state's statute of limitations for private entities, which is two years.
Our Jersey City train accident lawyers know state and federal laws surrounding these cases. We can handle the legal aspects of your case and ensure we don't miss important deadlines.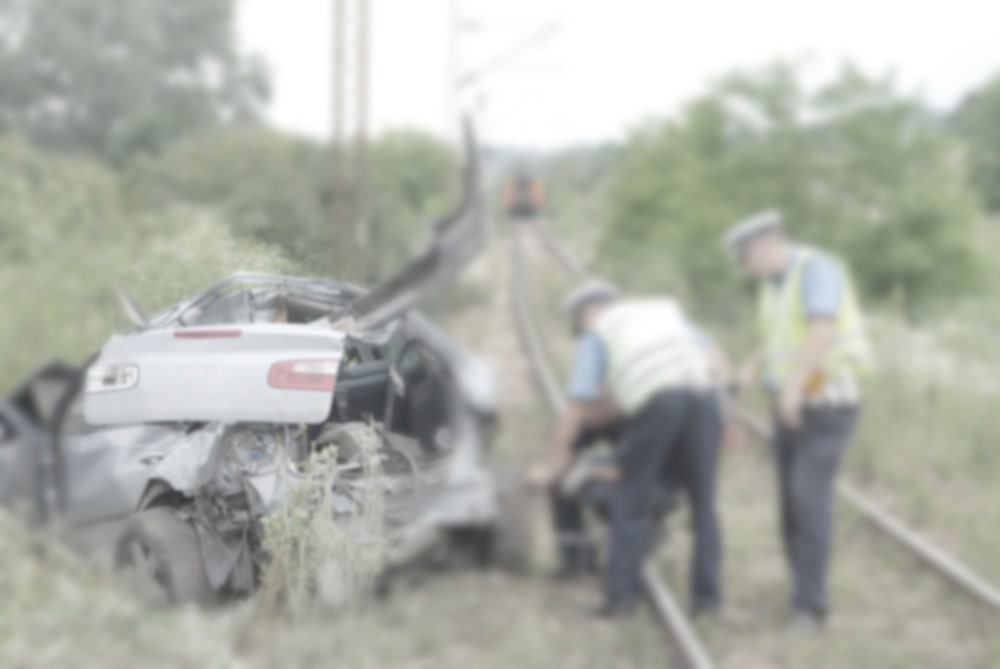 Why You Should Hire Brach Eichler Injury Lawyers
It's normal to have reservations about seeking legal representation. You might worry about the additional costs of a lawyer while you're already paying for your medical care. If you're already facing financial struggles, you don't want to add anything else to your plate.
At Brach Eichler Injury Lawyers, many clients can't afford to hire an attorney. That is why we take cases on a contingency fee basis. That means you won't have to pay any upfront fees or costs. We won't collect our legal fees unless we recover compensation for you. If we lose, you won't have to pay any legal fees.
Our Jersey City train accident lawyers have decades of experience representing accident victims and have recovered over $300 million in compensation. Our experience, dedication, and resources allow us to create an effective legal plan that reaches your goals. We know how to hold people responsible for their misconduct and ensure they pay the money they owe you.
Various prestigious legal organizations have recognized us for our hard work and favorable outcomes while working on cases. Some include Super Lawyers, Bergen's Top Lawyers, Best Attorneys of America, and America's Top 100 Personal Injury Attorneys. We let our case results and client testimonials speak for themselves.
When you hire us, we will provide the one-on-one personalized attention you deserve. We treat every single client as a priority. You will receive our undivided attention and focus from start to finish of your case. Our legal team is available 24/7, so you can reach us whenever you need us. You will not feel ignored during the legal process.
Contact Us
Brach Eichler Injury Lawyers is ready to speak with you about the train accident you were involved in and discuss your legal options. We will thoroughly investigate the cause of the crash, determine who was at fault, and fight for the maximum compensation you need and deserve to get your life back on track. Our Jersey City train accident lawyers have extensive experience in this area of law and will use all the knowledge we've accumulated to prove your case.
With five conveniently located offices, we're not that far from you. We serve accident victims throughout the state of New Jersey. Our goal is to make our community safer and provide superior legal services to those who need them. We'll help you navigate the confusing legal process and seek justice against the at-fault party.
If you were injured in a train accident and need support and guidance during this difficult time, call Brach Eichler Injury Lawyers today at (201) 583-5765. One of our Jersey City train accident lawyers will happily meet with you for a free consultation. We will review the crash details and explain how we can help you.