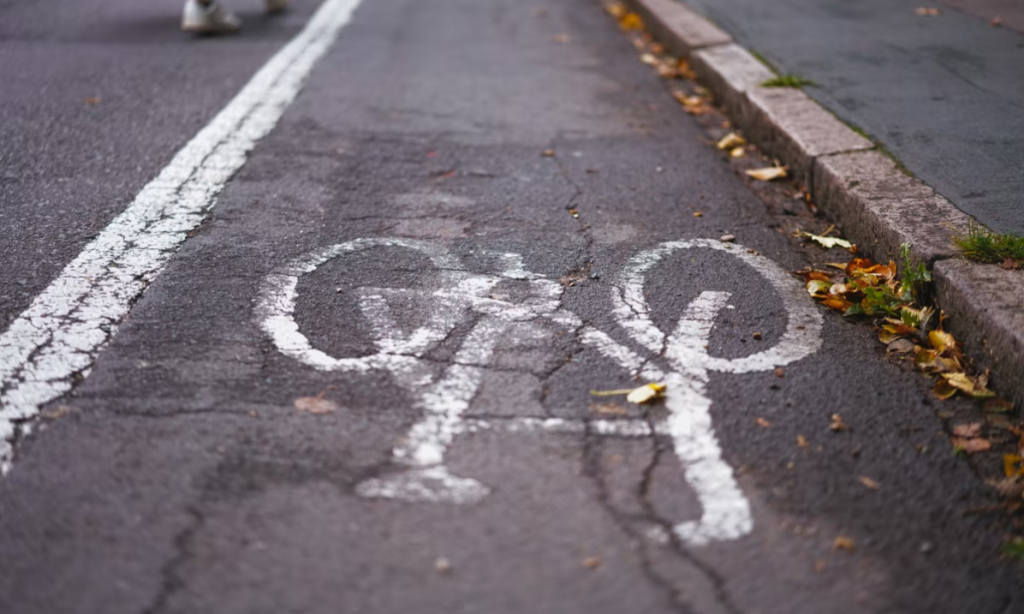 >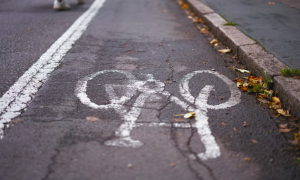 Anyone could get hurt in an accident, whether it involves a motor vehicle, bicycle, or pedestrian. As a bicyclist, you're at significant risk of severe injuries during a collision with a car.
Unfortunately, accidents are often unavoidable. When you cross paths with a negligent driver, you face a dangerous situation. Since bikers don't have a seatbelt, airbag, or other protective devices, serious physical harm might be inevitable.
There are things you could do to keep yourself safe on the road. Below are the tips you should follow to prevent a bicycle accident.
Pay Attention to Your Surroundings
Distracted driving is one of the most common causes of traffic-related accidents. Many people text, eat, drink, and perform other activities at the wheel of their vehicles. Even if you think you can focus on other things while bicycling, you should focus on the task at hand instead.
Multi-tasking isn't possible while operating a bicycle. You must pay attention to the cars around you. A driver could enter the road or turn onto a street without checking for others first. The driver could crash into you if you're doing anything other than observing the surrounding area.
Keep an Eye Out for Pedestrians
Pedestrians might be more vulnerable than bicyclists. Crossing the street and walking through parking lots is dangerous. You could cross paths with a pedestrian while riding your bike.
Although you might have the right of way in some situations, pedestrians have the right of way under specific circumstances. If they're already in a crosswalk, you should stop and wait for them to get to the other side of the street. Proceeding without checking for approaching pedestrians could lead to a catastrophic accident.
Don't Speed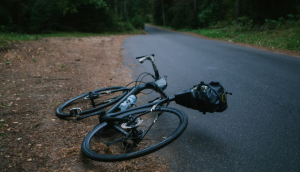 Bicycles don't move as fast as motor vehicles. However, speeding on a bike is possible. If you're on a designated bike path, you must proceed with the flow of other bicyclists. Whizzing by at high speeds puts you and them in harm's way. You could lose control and crash into another biker or a driver on the road.
You should also reduce your speed if you encounter adverse weather conditions. The roads can become slick when it's raining. Your tire could slide across the pavement, causing you to lose control. Heavy winds could also push you into traffic, preventing you from maneuvering to safety if you're traveling too fast.
Maintain Your Bicycle
Drivers should maintain their vehicles to ensure everything is in good working condition. The same is true for bicycles. You should check the tire pressure, brakes, and other parts of your bike. If you notice damage or a part isn't working correctly, bring your bicycle in for repairs.
Riding a bike with malfunctioning or defective parts is dangerous. Damaged brakes could jam, preventing you from stopping in time to avoid a crash. If you ride with a deflated tire, you won't have good traction on the road.
Additionally, a poorly maintained bike could affect the amount of compensation you receive if you choose to file an insurance claim. When your actions contribute to a crash, the insurance company could deny their policyholder's liability, preventing you from recovering the money you need to pay for your treatment and other expenses.
Obey Traffic Signals and Signs
A common misconception about bikers is they always have the right of way. Many people believe bicyclists don't have to follow the same traffic laws as motor vehicle drivers. However, the same rules apply to bikers as to motorists.
You must come to a complete stop at a stop sign before proceeding through an intersection or turning. If you approach a crosswalk with a pedestrian, you have to let them cross. You must also yield to others when necessary. If you're merging onto a road, you should slow down and wait for others to pass before entering. If you don't observe signs and signals, you could cause an accident.
Contact Us
At Brach Eichler Injury Lawyers, our New Jersey bicycle accident attorneys have recovered more than $425 million for our clients. We represent accident victims injured by the wrongdoing of others. We believe our clients deserve competent and dependable legal representation no matter what. When you hire us, our legal team will fight by your side for the justice you deserve.
We take cases on contingency, so you're not responsible for upfront fees or costs. We understand the financial strain of an accident and don't want to burden you with additional expenses. We won't collect our legal fees unless we secure compensation for you. If we don't get money for you, you won't owe us anything.
If you sustained injuries in a bicycle accident due to someone else's negligence, call Brach Eichler Injury Lawyers at (973) 364-8300 for your free consultation. We're available 24/7 to speak with you and answer your questions.
Written by: Brach Eichler Injury Lawyers
Last Updated : March 21, 2023