>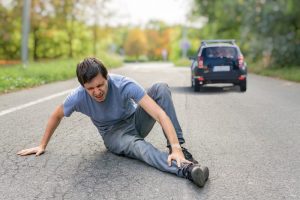 A car accident is never an event you want to go through alone. The experience can be traumatic, and if you are seriously injured, you may need another person there for help and support. Unfortunately, leaving you alone to fend for yourself is exactly what hit-and-run drivers do.
Tracking down a negligent hit-and-run driver can be difficult. However, holding these reckless individuals accountable for their actions is important to victims of hit-and-run accidents. What most victims of hit-and-run accidents don't know is that an attorney can be instrumental in helping to identify an offending driver.
How do attorneys help accomplish this monumental feat? At Brach Eichler Injury Lawyers, we want to give victims of hit-and-run accidents some insight into how a legal team can help track down these negligent drivers.
Working with Local Law Enforcement 
Knowingly leaving the scene of an accident is illegal in New Jersey. It is a crime that can and will be investigated by local law enforcement agencies. An attorney can work with local law enforcement to investigate the scene, gather evidence, and track down the identity of the alleged suspect. There are times when cooperation between law enforcement and a legal team is essential. Helping you track down a hit-and-run driver is one of those instances.
Gathering Witness Statements 
Pounding the pavement is still one of the most effective ways of gathering evidence. Eyewitness statements may be the key to identifying and tracking down a hit-and-run driver. An attorney can help identify and interview individuals who may have witnessed the accident and take their statements. This information may help provide leads that can be used to find the responsible driver. These statements may also be helpful if the victim needs to file a claim with their insurer.
Gaining Access to The Eye in the Sky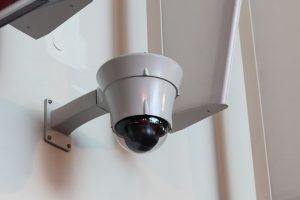 Attorneys have their own investigative team they can turn to when they need to gather evidence for a case. These resources can conduct a thorough investigation into the cause of the accident and track down potential leads and clues that may have initially been missed by law enforcement.
Attorneys will also be able to leverage the power of the legal system to request copies of potentially vital evidence, like surveillance videos from local businesses and residential homeowners. Red light cameras and other forms of government surveillance systems may also hold clues to the driver's identity. These videos may have captured the make, model, or license plate of the hit-and-run driver's vehicle.
Everyone Talks Eventually 
In the age of social media, nothing stays secret for long. It seems like a lot of people want to share the intimate details of their lives for everyone to read online. Sometimes that even means talking about things online like accidents or illegal activities. A legal team may be able to scour social media for clues that can help identify the hit-and-run driver. Statements and photographs posted online may even be used as evidence down the road.
Working with the Victim 
An attorney has access to one crucial individual who witnessed the accident up close: you, the victim. An attorney will work with you to help identify potential leads. They may even be able to help you recall details of the accident that you couldn't remember at the time you spoke with law enforcement. It is surprising what a person will suddenly remember days after the initial incident. In the moments immediately after a collision, you are stressed, hurt, and filled with adrenaline. Once you have had time to calm down and rationally think about the situation, you may remember facts that can help your attorney track down the hit and run driver.
Get in Touch with an Experienced Hit and Run Car Accident Attorney 
When a negligent driver flees the scene of an accident it can feel like you've been cheated. A driver has actively chosen to leave you struggling while they attempt to run from their responsibility. At Brach Eichler Injury Lawyers, we want to help victims seek both justice and compensation for their injuries after a hit-and-run accident.
If you are injured in a hit-and-run collision, you have options for recovering compensation. Contact Brach Eichler Injury Lawyers today by calling (973) 364-8300. We will review the specific details of your case and discuss the ways we may be able to help you get the money you deserve.
Written by: Brach Eichler Injury Lawyers
Last Updated : March 21, 2023