Written by: Brach Eichler Injury Lawyers
Last Updated : November 28, 2023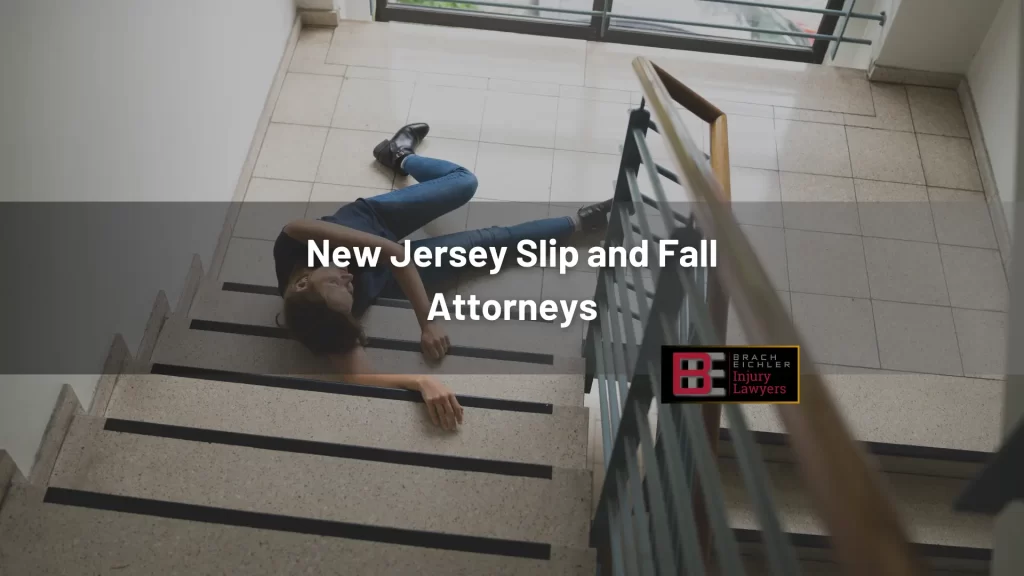 When a person slips or trips and then falls, how they fall and the surface they fall onto can affect the severity of their injuries. A property owner who allowed dangerous conditions to develop on their premises could be liable for these injuries. And unfortunately, property owners and their insurance companies have every incentive to claim the victim is to blame.
Did you suffer catastrophic injuries or lose a loved one in a slip-and-fall accident anywhere in New Jersey? If so, you do not want to wait for an experienced personal injury lawyer who has handled these cases. Brach Eichler Injury Lawyers has helped scores of people hurt in slip-and-fall accidents get justice.
Our firm can take quick action to preserve your legal rights and fight to help you recover all of the compensation you deserve. We can answer all of your legal questions when you call (973) 364-8300 or contact us online to set up a free consultation.
Do I Need A Lawyer?
The property owner and their insurance company will likely argue that you were at fault for your slip and fall accident. So you will immediately be dealing with a situation in which you must prove that another party was to blame for your accident. Fight back by getting an attorney of your own. They can conduct their independent investigation, which will incredibly benefit you.
A lawyer knows what kinds of evidence to seek during this investigation. That said, you could get some of the most important types of evidence in these cases by taking pictures of the accident scene. Remember that many public property owners will quickly correct the dangers that caused falls, and evidence will disappear. But your photographs of a dangerous scene will often be sufficient for demonstrating what caused your accident.
You will also want to have an attorney deal with an insurance company for you. You cannot trust the insurer to ever be on your side, even when agents are trying very hard to relate to you and act sympathetic. An insurance rep might present their conversations as attempts to gather information. Don't fall for this. They might ask many questions to elicit damaging responses they can record and use against you.
An insurance company could also go a different route and quickly offer you a lump sum to settle your case. This is also a ruse. This figure is likely a fraction of what they owe you. Instead of accepting, have a lawyer review the offer. They will always be on your side and committed to securing only a just settlement to your case. Your lawyer can file a lawsuit if the insurer doesn't offer a fair settlement.
Why Choose Brach Eichler Injury Lawyers To Handle My Slip and Fall Case?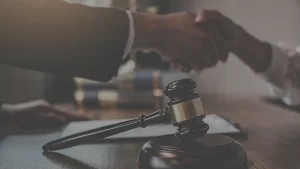 Brach Eichler Injury Lawyers has recovered more than $425 million for our clients. The New Jersey Law Journal named us a Top 40 Law Firm in the state.
Edward P. Capozzi is a member of the Million Dollar Advocates Forum and the Multi-Million Dollar Advocates Forum. He has recovered at least one (and as many as three) of the top 20 verdicts or settlements in New Jersey every year from 2012 to 2018. Super Lawyers Magazine named him a Super Lawyer every year between 2011 and 2018.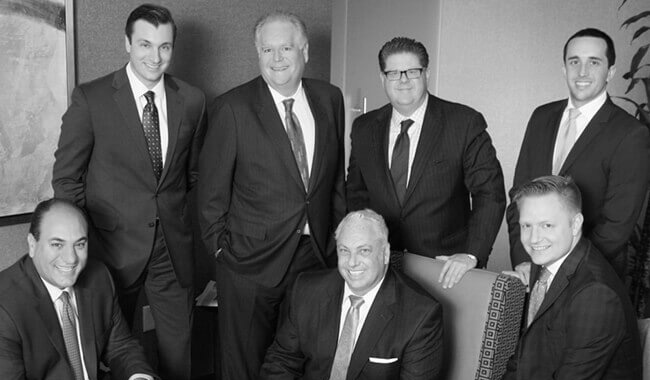 It's All About Results
We are the trial attorneys with the experience and knowledge to get you the results you deserve. At Brach Eichler Injury Lawyers, we take time to get to know you, as well as your case. We are committed to excellence. It is important for our team to understand your fears, concerns and expectations. We are always available to answer any questions, and are willing to come to you if you are unable to come to us.
Contact Our Experienced Law Firm
Slip and Fall Cases We Handle in New Jersey
A slip and fall accident will often result in a premises liability claim. Premises liability is an area of law that relates to injuries suffered because of dangerous or defective property conditions. As it relates to premises liability claims, people are often classified into one of three groups:
Invitees — People invited onto the property by the property owner, often for the mutual benefit of both parties. Members of the public on premises open to the public are considered invitees. Invitees and business guests are the only parties to which property owners owe the duty of care to guard against dangerous conditions that the property owner knew about or should have known of.
Licensees — People on the property with the property owner's consent, but typically for their own benefit, such as a meter reader. Property owners must warn licensees about dangerous property conditions they know of. However, they have no obligation to conduct additional inspections to discover any hazards.
Trespassers — People on the property without the consent of the property owner. The only duty a property owner owes to a trespasser is not to engage in injurious conduct. In Hopkins v. Fox & Lazo Realtors, 132 N.J. 426, 434 (1993), the Supreme Court of New Jersey stated that the "duty owed to a trespasser is relatively slight." Still, a property owner still had a duty to "warn trespassers only of artificial conditions on the property that pose a risk of death or serious bodily harm to a trespasser."
It is important to understand that one major exception to the duty of care for trespassers is the attractive nuisance doctrine. This holds that a property owner can be liable for injuries caused to trespassers when the trespassers are small children, and the trespassing occurred because of some feature on the property that posed a significant danger to children. Examples include a swimming pool or trampoline. Attractive nuisances must be somehow secured such that they are inaccessible to children.
The actual causes of slip and fall accidents can vary wildly. Some causes are exceptionally common, but people can also slip or trip on several other very unique hazards.
Among the possible causes of slip and fall accidents, some of the most common include:
Dirty and/or trash-covered floors
Potholes, ice, and curbs in parking lots
Stray electrical cords and wires
Exposed cords (obstacles)
Cracked or uneven flooring
The actual locations where these accidents occur can also vary. Some slip-and-fall accidents occur in private homes or residences, while others occur in public places.
If you slip and fall in a public place like a retail store, file a report with the manager or supervisor on duty. You should also request a copy of this report and keep it in your records.
Common locations for slip and fall accidents generally include, but are not limited to:
Slip and fall accidents can also cause a wide range of possible injuries. Many injuries require several weeks or months of medical attention. Severe injuries might necessitate ongoing treatment.
There can also be cases in which a person's injuries in a slip-and-fall accident will prove to be fatal. The death of a loved one in a slip-and-fall accident can be an incredibly jarring experience for a family. However, they often have the right to file wrongful death lawsuits in these cases.
Contact a Slip and Fall Attorney in New Jersey
Did you sustain serious injuries, or was your loved one killed in a slip-and-fall accident in New Jersey? Our firm provides the highest quality legal representation to the members of our community, and we'll be ready to stand up for you. Call (973) 364-8300 or contact us online to take advantage of a free consultation with a knowledgeable New Jersey premises liability lawyer today.