>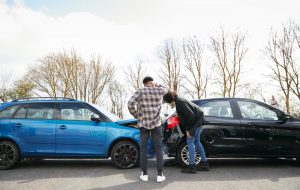 After being involved in a car accident, the first thing you should do is seek medical attention. Immediate medical intervention can mean the difference between life and death, even if you don't feel like you are significantly hurt. Injuries like concussions, back injuries, and even internal bleeding can start with minor symptoms that are easy to ignore but need to be treated right away.
However, there are some things that you should never say to a doctor while you are being evaluated for injuries. Why? Because some statements can impact your car accident claim, making it difficult to get the money you deserve.
How do you know what is off-limits? At Brach Eichler Injury Lawyers, we have compiled a guide to help you navigate a post-accident discussion with medical professionals.
Do Not Play the Hero
Do not act like the crash was no big deal, and do not play the hero. Car accidents are serious and traumatic events, now is not the time to say that you are fine and act like you've come out the other side unscathed. Medical documentation from your doctors plays a vital role in helping to determine the amount of your compensation following an accident.
Be upfront with your healthcare provider about your injuries. Talk to your doctor about what hurts, how you feel, and what your limitations are. Often, an accident victim will simply describe their injuries. Talking to your doctor about your limitations and what you can't do goes a long way in helping them determine the extent of your injuries.
Do Not Lie About Your Medical History
Medical professionals rely on your honest answers to help treat and diagnose medical issues. Always be upfront about your medical history and include past injuries and illnesses. Your past medical history may be vital to your treatment.
Providing inaccurate, false, and incomplete details about your medical history can potentially hurt your accident claim. If other medical documents exist that demonstrate you were not truthful about your medical history, your claim could be rejected, and you may be viewed as unreliable.
Do Not Speculate
It is perfectly acceptable to tell your doctor that you were rear-ended. Information about the accident gives the doctor clues as to what types of injuries you may suffer from. The signs of neck trauma or concussion may not be apparent immediately after a crash. However, if the physician knows you were in a rear-end accident, they understand that the potential for these injuries exists. They can then tailor their examination accordingly.
It is not acceptable to speculate about the crash and offer your opinions to the physician. For example, you can tell the doctor you were in a rear-end accident. However, do not tell the doctor you were rear-ended by someone going at least 50 miles per hour, and your car is totaled. Those are not facts. Those are statements of opinion. You do not know how fast the other driver was traveling. Immediately after an accident, you do not know if your car will be deemed to be a total loss. These opinions can significantly impact your car accident claim and may damage your credibility.
Follow Your Doctor's Orders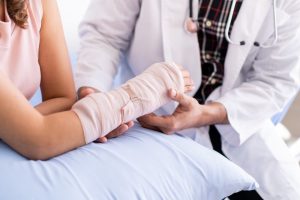 Never tell your physician that you will not be following their treatment plan, not taking your medication, or not making or attending follow-up appointments. If you are injured in a car accident, your continuing medical care is an important part of your compensation claim.
In addition, even if you are feeling better, do not tell your physician that you are going to stop your medical treatment. Your doctor should be the one to evaluate your progress and determine when it is appropriate to discontinue medical care. Inconsistencies or gaps in your medical care after an accident can be red flags to insurers, and you may not get the compensation you need.
Contact an Experienced New Jersey Car Accident Attorney Today
Medical documentation is a vital part of any accident claim. What you say to your doctor and how you say it can have an impact on your claim and its value. After a car crash, get in touch with an experienced New Jersey car accident attorney who can navigate the claims process on your behalf and help you recover the money you deserve.
For a free, no-obligation legal consultation, call our office at (973) 364-8300. We can answer your questions and discuss the ways we may be able to help you seek full and fair compensation for your injuries.
Written by: Brach Eichler Injury Lawyers
Last Updated : March 21, 2023