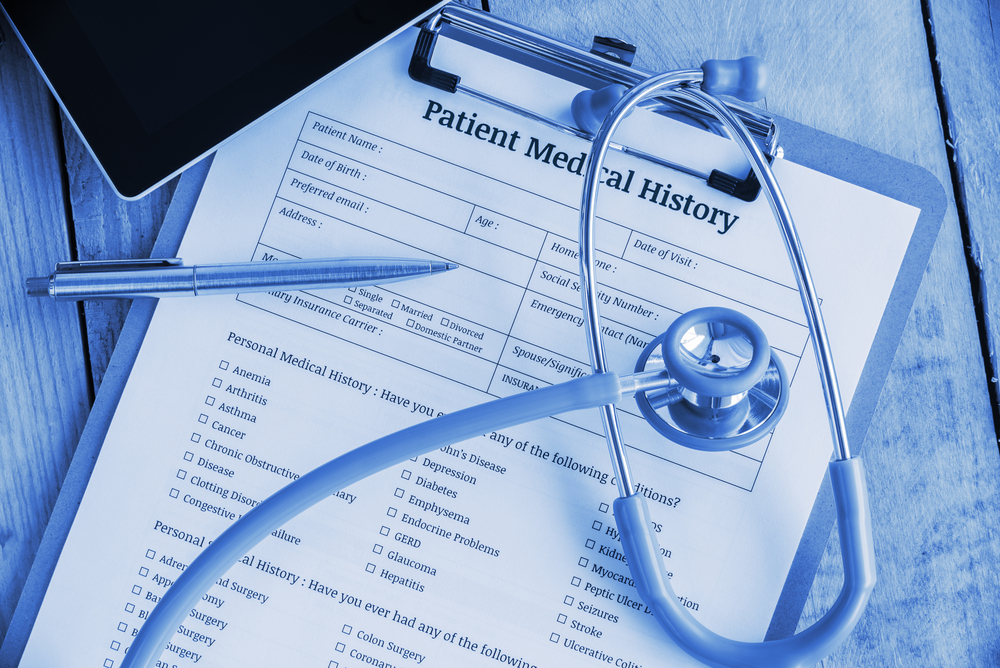 >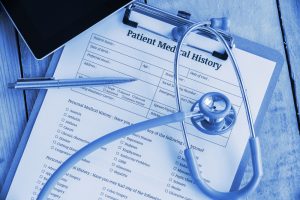 You were seriously hurt in a vehicle accident in New Jersey that wasn't your fault, and you have decided to pursue a personal injury claim to help recoup your losses and compensate you for the pain and suffering you have endured.
Although you have every right to do so, you will need to obtain documents and information to support your claim, and you'll have to give that documentation to the insurance company. Some of it can get personal. Since you are requesting compensation for your injuries, you will have to provide medical records that detail the treatment you received, and you will have to authorize the release of your medical records to the at-fault party's insurance company and attorneys.
Your medical records will provide information about all the medical care you have received for at least the past seven years or even longer. These records are important for documenting the medical treatment you received from your recent accident, but they may also contain information regarding a pre-existing condition you had that was exacerbated by the crash.
Your pre-accident medical history will detail all your healthcare-related issues from years before the accident occurred. You may have concerns with privacy and not disclosing certain aspects of your medical history.
Why Your Medical Records Are Important
In order to obtain compensation for injuries, you must provide documentary evidence in the form of your medical records that detail the nature of your accident-related injuries and the medical treatment you received. But your medical records will also show information about non-accident-related medical issues that you may not want to be revealed.
Of course, you have rights to privacy under the Health Insurance Portability and Accountability Act of 1996 (HIPAA). However, you need to understand a few things about the claims process and how your medical records may be involved.
If you are seeking damages for only the medical costs you incurred because of a specific injury related to your crash, and you do not feel the case will involve litigation, you may be able to have only those records pertaining to your accident-related injury to be released.
However, if you are seeking damages for treatment of a pre-existing injury or condition that was made worse by the accident, such as a chronic knee or back condition, or you are seeking compensation for things like pain and suffering that go over and beyond the actual financial costs associated with your injury, the opposition will almost certainly request a complete copy of your medical records going back several years.
In New Jersey, all doctors and physicians must maintain medical records of their patients for at least seven years, and sometimes longer. Furthermore, all injury claims in New Jersey that become lawsuits must abide by New Jersey's Rules of Evidence.
During the discovery process, all sides will carefully examine all the evidence that will be used in the case. That means a comprehensive review of your medical records going back as far as possible. This will provide the parties with the following:
An assessment of the physical injuries you sustained and the viability of your case
Detailed information about the nature and extent of your injuries
Examination reports from physicians and medical experts
A calculation of the financial losses suffered by the claimant
Your pre-accident medical record will also show any treatment you received for a pre-existing condition, and that can be a double-edged sword, depending on your case.
On the one hand, if you are seeking compensation for an exacerbation of a pre-existing condition, your medical record will be able to provide evidence of the status of your condition pre-accident as compared with the status of your condition after the crash. On the other hand, the defendants can point to your pre-existing condition as the actual cause of your pain and suffering, not the accident. This can have a considerable impact on your ability to successfully obtain an award.
We Can Help You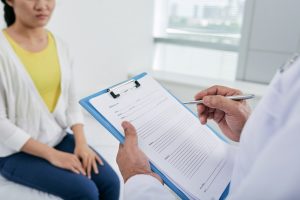 The New Jersey personal injury lawyers of Brach Eichler Injury Lawyers can help you request your medical records from your doctors, hospitals, and other caregivers, and we will review them with you to determine how they can best support your claim. We will work to document a link between the accident and the exacerbation of a pre-existing condition, and we will advise you of your rights regarding privacy while petitioning to only have those records relevant to your claim released. You can count on us to always have your best interests at heart.
You can contact Brach Eichler Injury Lawyers at (973) 364-8300 or reach us through our law firm's contact form to schedule a free consultation.
Written by: Brach Eichler Injury Lawyers
Last Updated : March 21, 2023