>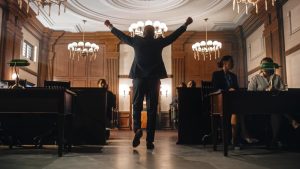 A significant number of personal injury cases settle outside of court. If the plaintiff and defendant can agree to a settlement during negotiations, going to trial isn't necessary. Settling a case is much less expensive and gives each side more control over the result.
However, a trial is often the next obvious stage in a personal injury lawsuit if the insurance company refuses to settle for a fair amount and the plaintiff knows they deserve higher compensation than the offer they receive.
Insurance carriers are notorious for doing everything they can to avoid paying claims. They want to save money by reducing the value of a case and getting away with settling for an inadequate amount or denying the claim entirely.
What Is a Trial Lawyer?
A trial lawyer represents clients during lawsuits. In a personal injury case, a trial lawyer is essential to helping an accident victim pursue compensation for their injuries in situations such as:
Construction accidents
Pedestrian accidents
Dog bites
Boat accidents
Premises liability
Car and truck accidents
Workplace accidents
Train accidents
Wrongful death
Bicycle accidents
You must hire a personal injury attorney with trial experience. Some attorneys have extensive knowledge of injury claims and know how to negotiate settlements successfully. However, they might never see the inside of a courtroom. Many avoid going to trial. Although that might not be in their client's best interests, their goal is to resolve the matter without a lengthy and costly lawsuit.
A reputable trial attorney offers valuable advice and guidance during a personal injury matter. They review every possible option to pursue compensation for those wronged by others' misconduct. They develop a strategic plan, obtain essential evidence, oversee depositions, and present arguments to the judge and jury.
A law degree and license to practice law are necessary for a trial lawyer. They must understand local laws and how to apply them to their cases. They should know how to create solid and persuasive arguments for trials and advocate for their clients during every stage of the legal process.
The responsibilities and duties of a trial lawyer commonly include:
Writing and reviewing motions to file with the court
Filing the necessary paperwork by specific deadlines
Analyzing evidence and prepping for the scheduled trial
Locating key witnesses to testify before a jury
Preparing pleadings, reports, briefs, motions, and other necessary documents
Developing and implementing effective strategies to reduce the risk of negatively affecting the case during the pretrial phase
Directing the legal team and support staff while handling the lawsuit
Obtaining evidence to present at trial
Identifying and addressing potential problems and crafting viable solutions
Navigating the discovery process diligently to uncover the opposing party's position and disprove their case
Updating the client on the status of the lawsuit
Common Reasons Cases Proceed to Trial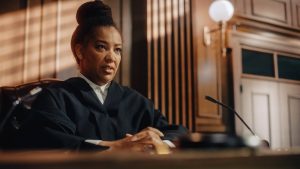 Settling out of court is ideal for many personal injury cases. Although resolving a dispute during negotiations or mediation is sometimes possible, some lawsuits require a trial. The most common reasons some cases go to trial include:
Each party calculates a significantly different value of the plaintiff's losses.
The defense attorney believes the jury will side with their client.
The insurance carrier doesn't want to set a precedent for settling this type of matter.
Opposing sides disagree on fault and who should be liable for the accident.
Mediation isn't successful in reaching an agreement.
The plaintiff and defendant are unwilling to compromise and cooperate.
The defendant believes the proposed settlement is too high.
The plaintiff's lawyer has substantial evidence to prove the defendant is responsible for the accident.
The accident victim thinks the insurer acted in bad faith while handling their injury claim.
Factors Influencing a Personal Injury Case
The attorneys on each side will examine various factors to determine whether they should settle or go to trial, such as:
The plaintiff's family situation
The type and extent of the injuries sustained in the accident
Whether the judge or jury is likely to sympathize with the plaintiff
The plaintiff's income and earning capacity
The cost of hospital and medical care
The plaintiff's age
Whether the plaintiff has lost wages, property damage, and other losses from the incident
Contact a Dedicated Personal Injury Attorney Today
Brach Eichler Injury Lawyers has a high success rate in achieving favorable settlements for injured clients in New Jersey. Our case results range from hundreds of thousands of dollars to millions. When you hire us, we will protect your rights and aggressively seek the compensation you deserve.
If you sustained injuries in an accident due to someone else's negligence, call Brach Eichler Injury Lawyers at (973) 364-8300 for a free consultation.
Written by: Brach Eichler Injury Lawyers
Last Updated : May 9, 2023