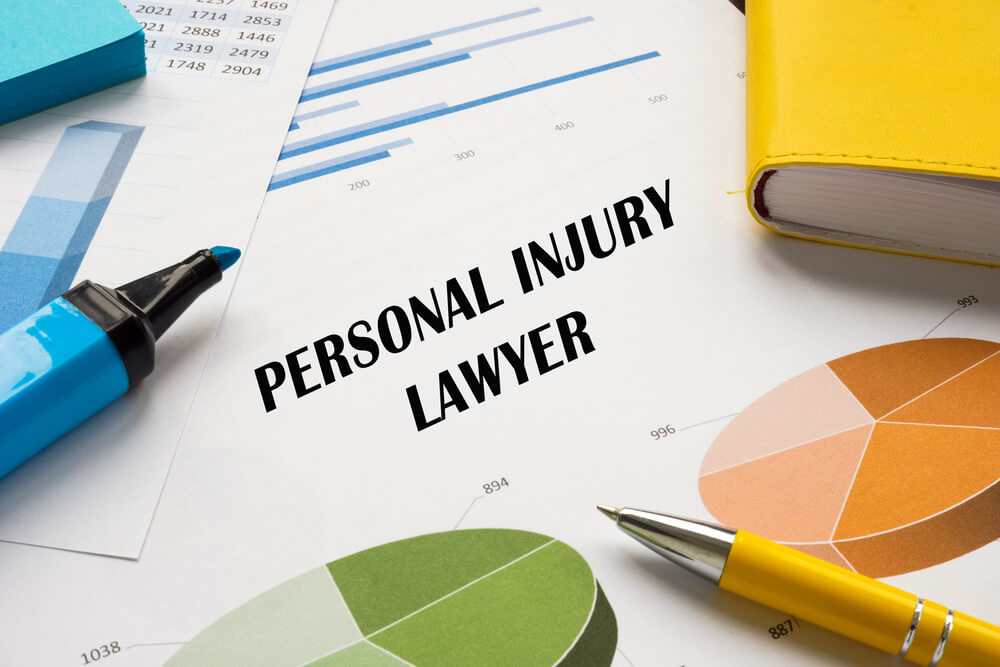 >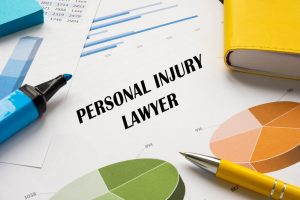 Personal injury cases require evidence to show that a person sustained injuries in an accident due to someone else's negligence. You must prove that another person or company's actions resulted in your injury and expenses, such as medical bills. Without the appropriate documents, you could end up with a denied insurance claim or an unfavorable jury verdict during a lawsuit.
It's critical to understand the type of personal injury case you have and what you need to do to prove fault. If you don't obtain the necessary evidence or if you submit incomplete or inaccurate documentation, you might not receive the compensation you're entitled to.
You could benefit from hiring a personal injury lawyer after the accident. An experienced legal team can guide you through the process and use their resources to gather available evidence. They can also communicate with the insurance company or defense attorney and try to negotiate a settlement.
Below are the documents you should collect while handling your personal injury case.
Police or Incident Report
A police report or incident report could contain vital information regarding the accident. It could show how your injury occurred and whether someone else's actions contributed. It could also include the details you need to prove another party should be held liable for the harm they caused.
Police reports are typically available in motor vehicle accident cases. If an officer arrived at the crash scene to investigate, they should have created a police report. The report could show the investigating officer's determination of fault. They might have also included a description of events leading up to the crash.
Incident reports are often available under circumstances other than car accidents. For example, if you slipped on a wet floor at a grocery store, you could ask the manager for an incident report. The document you complete should include the parties involved in the incident, the injuries you sustained, and other relevant details.
Accident Scene Photos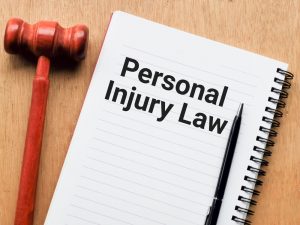 You should always take pictures at the accident scene if possible. As long as it's safe and your injury isn't too serious, snapping photos of the entire scene could benefit your case. Visual evidence is challenging for someone to dispute. If you have proof of what happened, you increase your chance of securing the maximum compensation available.
Examples of pictures you could take at the scene of the accident include:
Documentation of Medical Care
Medical records are valuable evidence during personal injury cases. The documents you obtain show the type of injury you sustained and the type of treatment you require. They also show your recovery progress so you can prove how your injury affects your daily routine.
Medical documentation commonly used in personal injury cases includes:
Surgical reports
Ambulance reports
Imaging test results
Physical therapy notes
Prescriptions
Physician statements
ER and hospital records
Eyewitness Statements
If there were witnesses around at the time of the accident, you could speak to them about what they saw. They might have noticed the at-fault party's actions prior to the incident. They could provide a statement to the insurance carrier about the events leading up to the accident. If they saw the whole thing, they could even indicate who they think is at fault for your injury.
Witnesses can also provide testimony in court. If you file a lawsuit, eyewitnesses can answer questions at trial about how the incident occurred. Their testimony could prove that someone else should be held liable for your injury.
Expenses Incurred from the Accident
Medical records show the type of injury a person sustained in an accident. Billing statements prove the cost of necessary treatment. You should keep a copy of every financial document related to your case.
That could include invoices from buying a medical device, billing statements from healthcare providers, and receipts from out-of-pocket expenses. You could also print your bank statements to show the amount of money you spent on doctor's appointments, gas to drive to and from medical facilities, and other costs.
Lost Wage Reports
Some accident victims can't return to work immediately after an accident. This could result in lost income. If you can't earn a living while recovering from your injury, you should ask your employer for a lost wage report.
The report should include information regarding the total hours of work you miss and the amount of unearned income for that period. Showing that your injury impacted your employment can be beneficial to your case. You could receive compensation for this loss.
Contact Us
At Brach Eichler Injury Lawyers, our personal injury lawyers in New Jersey believe in fighting for our clients. We will advocate for your rights and aggressively seek the maximum compensation possible when you hire us. Our team understands what's at stake and will tirelessly work to try to reach your desired result.
If you sustained an injury in an accident due to someone's negligence, call us at (973) 364-8300 today for your free consultation.
Written by: Brach Eichler Injury Lawyers
Last Updated : March 21, 2023