>
Being in an accident with a big truck is a shocking and traumatic event with potentially devastating consequences. You can suffer severe injuries that can throw your entire life into uncertainty. You may be overwhelmed by your physical injuries, suffer emotional trauma, and worry about what happens next.
After being injured in a truck accident, you have the right to seek compensation if the truck accident wasn't your fault. In order to preserve your right to file a claim with an insurance company or a lawsuit for compensation, you have to make sure that you have strong evidence to support the fact that the accident was the fault of someone else. One piece of evidence that can provide strong support for your claim is the statement of witnesses at the scene.
What Do I Ask a Witness to My Truck Accident?
It's entirely understandable that after an accident, you're likely not considering all of the factors that could affect a personal injury claim or lawsuit that you may file in the future. You may not be in the mindset to speak to witnesses at the scene to gather information and to take a statement from them that could be used as evidence in support of your claim. Depending on how severe your injuries are, you may not even be able to speak to any witnesses.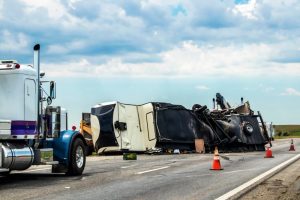 It would be ideal to speak with any witnesses at the scene because their memory is fresh and since the accident just happened, their recollections about what they just say may be more reliable than they would be later.
One of the next best things you can do, at a minimum, is to collect the names and contact information of any witnesses at the scene. This way, you or your attorney can contact the witnesses at later date to determine what helpful information they have.
When questioning a witness, you should start by asking them a fairly open-ended question: What did you see? You can then ask them follow-up questions based on the initial information they've provided. The following questions may be helpful to ask a witness to your truck accident:
When did you arrive at the scene where the accident would eventually occur? Where were you when the accident occurred? These two questions will help support whether the witness was present to see the entire accident or perhaps only the immediate aftermath of the accident. Also, the witness providing you with information as to where they were in proximity to the accident can support whether their perspective of what they saw is helpful. For example, if they were close to the accident, but their view was possibly obstructed by road work or a street sign, that could weaken the reliability of their statement about what they saw.
What did you see immediately before the accident? What did you see when the accident happened? The witness' answers to these questions are important evidence as they may provide insight into what happened right before the accident and during the accident from an objective, neutral third-party perspective.
What were you doing when the accident occurred? You want to be able to obtain reliable witness statements, especially if the statements support your claim that you weren't responsible for the accident. If the witness was distracted right up until the moment of the crash, they may not have seen everything that happened before the accident. They may not be recalling the information correctly. This evidence could weaken your claim, particularly if you are unaware that the witness was distracted at the time of the accident and are relying heavily on their supposition that their witness statement is accurate and reliable.
What Else Should I Do After My Truck Accident
One of the first things you should do after your truck accident is to seek immediate medical attention. Your health should be your number one priority, so you want to make sure you receive the necessary medical attention and treatment for any injuries you may have sustained in the truck accident. Receiving medical attention is also imperative to support your claim.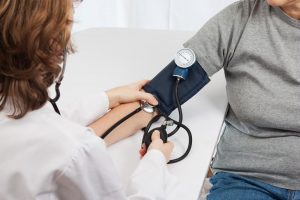 When you receive medical attention for your accident-related injuries, the medical professionals who tend to you will record your injuries and the treatment they provide to you. This medical documentation will be evidence for your claim and can show that you were injured in the truck accident. Additionally, in combination with your medical bills and treatment costs for your accident-related injuries, this medical documentation will support the value of your claim.
You should also hire a truck accident attorney as soon as possible. A truck accident attorney can help field questions from insurance company investigators on your behalf. Insurance companies may try to contact you soon after your accident. Your attorney understands the tactics that insurance companies may use to try to deny valid injury claims or to take advantage of overwhelmed truck accident victims by getting them to accept settlement offers that are less than the value of their claims.
Furthermore, an experienced truck accident attorney can help you navigate the challenging process of obtaining compensation from insurance companies and, if necessary, can best represent you in litigation.
Call Brach Eichler Injury Lawyers Today
If you or someone you know has been injured in a truck accident that wasn't your fault, you may be entitled to significant compensation. Call the skilled and compassionate truck accident attorneys at the Brach Eichler Injury Lawyers at (973) 364-8300 or contact us online for a free consultation. We're here to help you obtain the just compensation you deserve for your injuries.
Written by: Brach Eichler Injury Lawyers
Last Updated : March 21, 2023