New Jersey Attorneys for Lost Wages After Car Accidents
Being injured in a car accident means pain, suffering, and not being able to work while your injuries heal. It's even worse when the accident wasn't your fault. Meanwhile, the bills are piling up, not just bills from the accident, but ordinary household expenses. How can you get your lost paychecks back?
The New Jersey car accident lawyers of Brach Eichler Injury Lawyers want you to get all the compensation for your accident that you deserve. Part of that is the wages and other income you lost because of the injuries you suffered. Call us at (973) 364-8300 and let us help you get back those wages and get back on your feet today.
Economic Damages
After being injured in a car accident caused by someone else, you are allowed to recover two kinds of compensation, or "damages:" economic and non-economic. Medical bills, lost wages, and other monetary losses are "economic damages." Things like pain and suffering are sometimes called "non-economic damages" because they are to compensate you for things that don't have a set dollar value.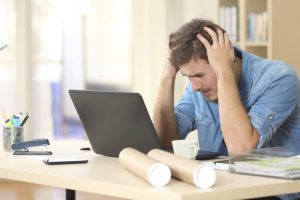 Lost wages can be defined as any income you are unable to receive due to your injury, whether it is because of hospitalization or because the injury has made it impossible for you to work following your release from the hospital. Types of lost wages include:
Lost wages specifically mean wages lost due to temporary disability following an accident for whatever reason. If you were out of work for six weeks due to your accident and had no sick pay or other coverage, that lost pay would count as lost wages.
A permanent disability that allows you to return to work in a different capacity may result in a "reduced earning capacity" if you must work at a lower wage or fewer hours than before. If you had to leave your full-time position and take a part-time desk job, you would have reduced earning capacity.
"Lost opportunity" arises if you have been forced to turn down a job or been denied a position because of your injury. If you had been up for a promotion just before the accident, and it had to be given to someone else while you were laid up in the hospital, you would have a claim for lost opportunity.
Finally, "permanent total disability" means you have been declared completely disabled and unable to be gainfully employed in any capacity. This type of wage loss encompasses all the wages you would have been able to earn for the rest of your life.
Proving Lost Wages
In some cases, such as in car accidents, your own liability insurance, known as PIP, or personal injury protection, will cover part of your lost wages. PIP coverage is required in New Jersey and covers some of your losses regardless of who is at fault for the accident.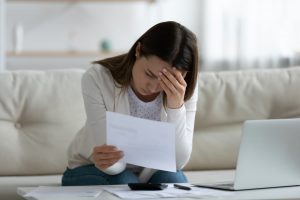 However, if you are out of work for more than a day or two or need your PIP to cover more serious injuries and damage, this will not be sufficient. You will need to show that you will be out of work for more than the amount of time covered by your personal liability insurance.
Proving short-term wage loss can be as straightforward as presenting a copy of your last paychecks, a copy of your work schedule, and a letter from your employer stating you were out of work for this period, and you had no disability insurance or other coverage.
If you will be out for a longer period of time, or if your doctor has determined you cannot go back to your former type of employment, you will need legal assistance to help you show that you need additional compensation. This may mean obtaining medical records, witness statements, or the statements of doctors and other experts.
Expert Testimony
To prove that you will need additional money for lost wages or that you have an extended disability, you will need statements from experts explaining how your injury has impacted your ability to work.
Medical experts, such as doctors, physical therapists, and radiologists, will explain how the injury has affected your physical health and ability to carry out your work duties. For instance, if your accident caused a back injury requiring a spinal fusion so that you cannot stand for more than two hours, the surgeon and a therapist would describe how and why the surgery affected your back.
Vocational experts can explain what your job entails, and why you cannot work while you are recovering. If your doctor has said you must not stand for more than an hour at a time, a vocational expert can describe what work you do and how it is impossible for you to carry out your duties while seated.
Job counselors can compare the work you were doing with the standard in the field and can explain that your inability to work is reasonable given the injury you suffered.
Calculating Lost Wages If You Are Back at Work
When determining your total lost wages, the insurance company's goal is to get you back to work as fast as they can and to pay out as little as possible.
If you have already returned to work, you are still entitled to recover any wages you lost while you were injured. In this case, the insurance company will likely try to show that your injury was rehabilitated sooner than stated and that you should have been back at work sooner. To disprove their claim, your attorney will use the same tactics as when showing you need future wages but instead may produce evidence to demonstrate that you could not have safely returned to work until the date you did.
How We Can Help
There may be a temptation to accept the insurer's settlement offer for the time you were off work and be done with it, partly because you may need the money quickly. However, you may be entitled to more lost pay than you realized.
If you have been off work due to an accident that wasn't your fault and need to recover lost wages, contact the attorneys of Brach Eichler Injury Lawyers at (973) 364-8300 today. You are entitled to just compensation for your injury, including the money you should have been earning. Give us a call and we can give you an evaluation of your case and advise you about the best way to proceed.