New Jersey Lawyers for Internal Organ Damage and Bleeding from Motorcycle Accidents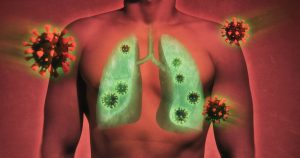 Motorcyclists love their open-air rides, but two disturbing facts cast a shadow over this exhilarating mode of travel. If you are involved in an accident while operating a motorcycle, you have a far greater chance of sustaining severe injuries and dying, and the costs for your medical treatment will be approximately six times higher than if you had been driving a car or truck at the time of your collision.
When you've been injured in a crash that was someone else's fault while you're riding your motorcycle, you may be wondering how you're ever going to manage to pay that growing stack of medical bills, especially if your injuries have prevented you from working. And your injuries may indeed be severe if they include organ damage or internal bleeding.
One way you can help yourself is to call the New Jersey motorcycle accident attorneys of Brach Eichler Injury Lawyers. We can help you pursue the compensation you deserve from the at-fault driver. Let us take on the responsibility for your claim or lawsuit so you can focus on healing from your injuries. Call us today at (973) 364-8300. You can also reach us by filling out our contact form or by chatting with us online.
How Does This Happen?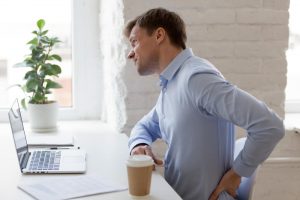 If you have been seriously injured in a motorcycle accident that was caused by someone else's negligence, you may be wondering why your helmet and other protective gear didn't prevent you from bleeding excessively and possibly sustaining internal organ damage. Helmets are required in New Jersey, and that is a plus, especially where head injuries are concerned. Studies show that in up 41 percent of cases, helmets can prevent fatalities, depending on whether you are the driver or a passenger. But that statistic does not rule out the possibility of sustaining a serious brain or other organ injury and/or excessive bleeding.
As far as other protective gear is concerned, wearing a heavy-duty tight-fitting leather jacket while riding to give some protection to the midsection of your body is a good idea. Leather Jackets can be useful in crashes that occur when traveling at 35 miles per hour or less, but high-impact crashes severely reduce the amount of protection such a jacket can provide for your body's midsection.
Jackets cover the portion of the body that houses most of our major internal organs, blood vessels, and arteries. This includes the heart, lungs, stomach, liver, intestines, spleen, pancreas, bladder, kidneys, and portions of the skeletal, skin, and reproductive systems. So, despite the fact that you were driving cautiously and possibly even wearing protective gear when you got into a crash with another driver, you may have still incurred serious bodily injury.
Why Choose Brach Eichler Injury Lawyers to Handle Your Claim?
If you have been severely injured in a motorcycle accident due to another individual's negligence, it is crucial to reach out to a law firm that is experienced in handling this type of claim, especially if you sustained internal organ damage and/or bleeding. These types of injuries are often intertwined and can severely impact your short- and long-term health and your future.
The highly experienced motorcycle accident attorneys of Brach Eichler Injury Lawyers have won over $425 million in damages for clients. Awards and accolades for our lawyers keep rolling in. Recently, Attorney Edward P. Capozzi was chosen as one of The Best Lawyers for 2022. In 2016, Attorney Alex Capozzi won the 14th largest jury verdict in New Jersey. Honors such as these are achieved only by attorneys who use their knowledge and experience to win just compensation for their clients.
Our philosophy as personal injury attorneys is based on our commitment to obtain the amount of compensation each client deserves. One man stated that our team tackled his case head on. Another said that his experience with us earned a 100 percent approval rating.
What Are the After Effects of External Bleeding Following a Motorcycle Accident?
Hopefully, you received immediate medical attention after your accident. A trained medical professional can assess your injuries and arrange for additional care in a hospital setting, if necessary. However, what appears to be a minor external wound can turn out to be anything but.
For example, if you are bleeding because your skin was punctured by broken glass, jagged vehicle parts, or because you fell off of your bike and onto the hard pavement, keep in mind that the amount of blood that is visible does not always indicate the seriousness of the wound. In addition to the pain, bleeding from a wound can cause ongoing medical problems and even death if it is not stopped.
You can go into hypovolemic shock if your body rapidly loses blood. This can affect the heart's ability to pump blood to the tissues and other organs and may result in death if the bleeding is not stopped.
If a major organ, the kidney, for example, is damaged due to rapid blood loss, it may not be able to function properly, which can result in the need for ongoing medical monitoring.
Those who take blood-thinning medications are at extremely high risk for organ damage and other serious medical issues because they lose blood at a faster rate than those not on a blood thinner.
What Are the Effects of Internal Bleeding and Organ Damage?
If you sustained an injury to one or more of your internal organs in a motorcycle accident, you could be facing catastrophic medical expenses long term, or even for your lifetime. At first, you might not even realize that one or more of your major organs was severely damaged in your accident because you can't see it with the naked eye. Unseen internal bleeding can be occurring as well. That is why you need immediate medical care after the collision. Once a physician attends to your obvious issues, they will perform a complete examination to determine the presence of internal bleeding and/or organ damage.
Laboratory tests, x-rays, and scans will enable your doctor to diagnose whether internal bleeding and/or organ damage occurred. The diagnostic results may indicate the need for blood transfusions, surgery, and/or rehabilitation services. Organs that may sustain injury in a motorcycle accident include the:
Brain
Heart
Stomach
Lungs
Spleen
Liver
Kidneys
Gallbladder
Urinary bladder
Intestines
Appendix
 Call the Brach Eichler Injury Lawyers Today
Even if you were driving your motorcycle safely and wearing protective gear, someone else's negligence might have caused you to sustain severe bodily injury, such as bleeding and/or organ damage in the accident. The consequences of this unfortunate occurrence may have devastating effects on your health, your finances, your family life, and your ability to return to work.
Call (973) 364-8300 and speak to the experienced New Jersey legal team at Brach Eichler Injury Lawyers. You can also reach out to us by submitting our contact form or by chatting with us online. Our attorneys have extensive experience in cases like yours and can help you win the compensation you deserve. The consultation is free, and we get paid only if you do. Why wait any longer to get the best in legal representation?