New Jersey Construction Accident Burn Injury Attorneys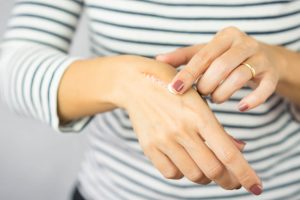 Working in construction can be rewarding. Few people get to experience the pleasure of seeing their work grow around them, but if you suffer a burn injury while on-site? Who can you turn to when your employer doesn't cooperate with a workers' compensation claim?
If this sounds familiar, you should consider speaking to the attorneys at Brach Eichler Injury Lawyers about filing a personal injury claim or lawsuit. Even if workers' compensation covers the majority of your losses, you may still be able to recover additional compensation for your injuries. Call (973) 364-8300 today and let our New Jersey construction accident attorneys examine your case to determine if you're eligible. Don't let a construction site burn accident take you out of the workforce for good. Call Brach Eichler Injury Lawyers today.
How a Construction Site Burn Injury Might Not Be Covered Under Workers' Compensation
Most work-related injuries and illnesses are covered under New Jersey's Workers' Compensation Insurance, but in some cases, a dispute with your employer may prevent you from receiving benefits. You may also still need additional funds after your WC claims administrator says you've reached maximum payout, or you may have proof that the injury was intentional. In these cases, a personal injury claim or lawsuit may be necessary to obtain the fair compensation you deserve for your burn injury.
How Burn Injuries Occur at Construction Sites
With hazardous materials and dangerous conditions at every turn, there are many ways to suffer a burn on a construction site. Some of the various types we commonly see include:
Electrical burns. High voltage wiring is often installed in new buildings as quickly as possible to provide lighting and power for tools. Electrical burn injuries can easily result if this installation is rushed or not done according to local building codes.
Scald burns. Many new buildings run steam through high-pressure pipes for heating or industrial use. If one of these pipes should suddenly burst, steam and hot water can cause scalding burns.
Chemical burns. Chemicals used in concrete, painting, and plumbing are common on construction sites. Even exposure to something as familiar as chlorine bleach can cause severe chemical burns requiring emergency medical treatment.
Thermal burns. Construction sites are dangerous places, to begin with, but large-scale construction usually includes welding and sometimes hot-riveting, which can easily lead to thermal burns.
Why Do I Need an Attorney for My Construction Site Burn Injury?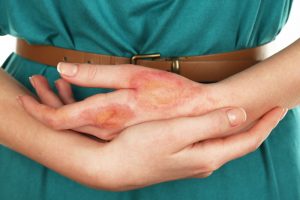 You may think you're unable to afford an attorney or that hiring a lawyer isn't necessary, but if you wish to get the total compensation you're owed, retaining good legal counsel is almost essential.
For construction site accidents, you want an attorney with experience in personal injury claims and workers' compensation claims. We will help explain the difference between the two and make sure that filing a personal injury claim will not affect your WC or Social Security benefits.
We will also help you define what your losses are. Understanding how damages work is crucial to demanding compensation to cover all your losses, not just the ones on paper.
Your employer may have an entire legal team at their disposal, along with the legal department at their insurance company. Attempting to navigate the complex legal claims process associated with a workplace injury without the help of an attorney will almost guarantee a negative outcome for you.
Why Hire Brach Eichler Injury Lawyers to Represent Me?
With over 50 years of experience helping New Jersey residents with their legal needs, Brach Eichler Injury Lawyers has the skills and reputation to get the job done.
We are a results-based law firm. We believe in focusing on our clients' needs, which means listening carefully to your side of the story and treating you with dignity and respect. We understand what you're going through and how difficult it is because we've seen it several times before. You won't be treated like a statistic at Brach Eichler Injury Lawyers. You'll be treated like family.
Our record of success is second-to-none. Our dedicated team has worked hard to obtain hundreds of millions of dollars in settlements and awards for our clients, and they will work just as hard for you and your family.
We believe in making our services as accessible as possible. It's for this reason that we operate on contingency at Brach Eichler Injury Lawyers. We don't take any payment up-front. Our pay comes from any settlement or award we obtain for you. If we're successful, we take a percentage of your award. If we aren't successful, we don't get paid.
Compensation for a Construction Accident Burn Injury
The amount of compensation you may be able to obtain for your burn injury is impossible to estimate off-hand. We would need a full review of your case, and even then, we refrain from trying to estimate payouts because each accident is unique, and any estimate would likely be incorrect.
In general, the rule-of-thumb is the more severe your injury or losses, the more compensation you should demand from the responsible party.
In most cases, payment comes from the responsible party's insurance company. We will submit a demand letter in your name and request compensation for your losses. If the insurance company balks or offers a nuisance settlement in response, we may recommend moving forward with a lawsuit against the responsible party.
The type of compensation you receive depends greatly on the losses or damages sustained due to the injury. Losses with a monetary value are called economic damages, and include:
Lost opportunity
Household expenses
Transportation
Losses without a monetary value are called non-economic damages. These are subjective and vary widely depending on the circumstances of the accident, and include:
Pain and suffering
Loss of enjoyment
Mental anguish
Emotional distress
Scarring and disfigurement
Call Brach Eichler Injury Lawyers Today
We're standing by to take your call. New Jersey's statute of limitations is only two years from the date of injury, so don't delay any longer. Call Brach Eichler Injury Lawyers today for a free consultation and let us review your burn injury case to make sure you're getting the full compensation you're owed. Don't wait. Call our New Jersey construction accident lawyers at(973) 364-8300 today.