Bone Fractures from a Motorcycle Accident in New Jersey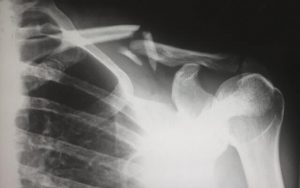 If you fractured one or multiple bones in a motorcycle accident due to someone else's negligence, contact Brach Eichler Injury Lawyers immediately. You might be entitled to compensation for your out-of-pocket expenses, medical care, and other incurred costs. The negligent driver or another party should be financially responsible for your losses if they were at fault for the crash.
Although motorcycles are fun modes of transportation, they can be dangerous. The rider is at risk of severe injuries and even death in an accident with another vehicle. Motorcycles offer minimal protection and don't restrain riders to the seat. Ejection injuries are common when motorcyclists hit the ground after a collision.
Broken bones often occur in motorcycle accidents. Riders can sustain a fracture during the initial impact of a collision or after falling off the bike. They could even suffer crush injuries if a car runs them over, breaking a bone in the arm, leg, or another body part. Fractures are painful injuries that require extensive medical treatment to heal. Some people recover completely, while others face long-term impairments or disabilities.
At Brach Eichler Injury Lawyers, our New Jersey motorcycle accident lawyers understand the struggles ahead. You need to see your doctor but also want to pursue compensation to pay for your medical bills. Handling an insurance claim can be overwhelming, especially when you need to focus on healing your broken bones. You can count on us to take on the responsibility for your case while you seek the necessary treatment. We will fight for your rights and try to reach a favorable outcome.
Call us at (973) 364-8300 for a free consultation today. We're available 24/7 to speak with you.
Common Types of Bone Fractures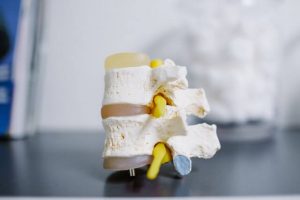 The direction of the fracture and location of the injury determine the classification of a bone fracture. The terms describing the location of a broken bone include:
Lateral – A lateral fracture refers to a broken bone towards the outer area of the body.
Posterior – A posterior fracture is a fracture towards the back of the body.
Distal – Distal fractures indicate a break further from the center of the body.
Anterior – With an anterior fracture, the broken bone is toward the front of the body.
Medial – A medial fracture describes a fracture towards the middle part of the body.
Proximal – Proximal fractures refer to broken bones close to the center area of the body.
The different terms indicating the direction of the break include:
Spiral – A spiral fracture is a break extending or spiraling along the length of the bone in a vertical direction.
Comminuted – Comminuted fractures occur when the bone breaks into more than one fragment.
Transverse – A transverse fracture is a fracture across the bone.
Oblique – An oblique fracture refers to an angular break on the bone.
Common Types of Bone Fractures in Motorcycle Accidents
The extreme forces placed on a motorcyclist's body during an accident can cause a fracture in any part of the body. The most common broken bones include:
Feet and toes
Wrists
Hands and fingers
Skull
Ankles
Face
Hips
Collarbone
Knees
Elbows
Spine
Ribs
You should consult Brach Eichler Injury Lawyers regarding the available legal options if you sustained a broken bone in a motorcycle accident. We could represent you in your case and help you hold the negligent party liable.
Treatment for Bone Fractures
The doctor will diagnose your fracture with an X-ray. The treatment plan the physician recommends will depend on the location of the break and its severity. You might need emergency surgery to repair the internal damage the fracture caused. Ongoing treatment is also necessary to regain mobility in the injured area of the body.
Minor fractures often require no more than rest. Broken toes and fingers typically heal without medical intervention. Your doctor might recommend avoiding using the affected area to prevent further damage to the fractured bone. Icing the injury might also be beneficial to reduce inflammation.
Someone with a displaced fracture will likely need surgical intervention to stabilize the injured part of the body. Displaced fractures happen when the bone snaps into pieces that separate from each other. Rods, screws, or pins can set the bone in place, so it heals correctly. It's critical to immobilize the injury so additional fractures and internal damage don't occur.
Complications from a Bone Fracture
A broken bone can lead to ongoing pain, reduced mobility, and other problems. Whether the bone doesn't heal entirely or there isn't adequate treatment for the fracture, complications could arise, including:
Swollen muscles
Chronic pain
Stiff joints
Blood clots
Infections
Pain and swelling due to bleeding into the joint
Blood vessel and nerve damage
It's vital to seek immediate medical attention if you sustain a bone fracture in a motorcycle accident. The sooner you diagnose the injury and begin a treatment plan, the better your chance of recovery. However, some breaks are too severe to heal, and you could face physical impairments.
Compensation for Bone Fractures
Every driver in New Jersey must buy and maintain liability insurance. Because New Jersey is a no-fault state, you'll turn to your own insurance first and use your Personal Injury Protection (PIP) coverage. After that, depending on your type of PIP policy, you could turn to the at-fault driver's insurance for additional compensation.
The limits an auto insurance policy could cover a range of losses, including:
Lost earning capacity
Pain and suffering
Emotional distress
Loss of enjoyment of life
If the at-fault driver's insurance company offers a low settlement or denies your claim, you could proceed with a lawsuit. You must adhere to a strict deadline if you want to sue the negligent party for your injury. New Jersey has a two-year statute of limitations for motorcycle accidents. That means you have two years from the date of the crash to file your lawsuit for compensation for your losses.
Contact Us
Brach Eichler Injury Lawyers believes in representing clients harmed by the wrongdoing of others. You should not continue to suffer the consequences of someone else's carelessness.
Our legal team is ready to help you hold the at-fault party liable and fight for the justice you deserve. We will aggressively seek the maximum compensation you're entitled to so you can heal and move forward with your life.
If someone's negligent actions caused your bone fracture in a motorcycle accident, call Brach Eichler Injury Lawyers at (973) 364-8300 right now for a free consultation.