>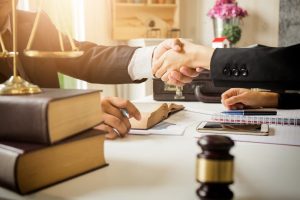 You might want to hire a personal injury attorney after getting hurt in an accident because of someone else's irresponsible actions. Seeking legal representation could be beneficial for the outcome of your case.
However, finding the right lawyer can be challenging. Picking a random name from an internet search could backfire. You might end up with someone who doesn't have the necessary experience or focuses more on making money than reaching their client's goals.
Fortunately, there are methods you can use to pick a qualified and experienced personal injury attorney that meets your needs.
What Is a Personal Injury Lawyer?
A personal injury lawyer is a lawyer who practices personal injury law. This area of law focuses on achieving justice and compensation for people injured because of someone else's negligence, irresponsible actions, or failure to act reasonably to avoid harming others.
Personal injury lawyers represent clients after accidents, such as car crashes and slip and falls, leave them injured and needing medical care.
What Does a Personal Injury Lawyer Do?
A personal injury lawyer performs multiple tasks during a personal injury case, such as:
Protecting the client's legal rights
Investigating the incident
Gathering evidence to prove who is at fault and the injury the client sustained
Communicating with the insurance company
Filing an insurance claim and negotiating a settlement
Preparing a lawsuit and representing the client at trial
How to Choose a Personal Injury Lawyer
Hiring the right personal injury lawyer requires extensive research. You likely wouldn't choose a surgeon to operate on your heart without checking their credentials, experience, and other necessary information. You should apply the same due diligence when picking an attorney.
Below are factors you should consider before retaining someone's legal services.
Client Reviews
When you look up an attorney online, find the reviews section of their website. Read through previous clients' reviews about the lawyer you're considering hiring.
You should pay close attention to how past clients describe them. A negative review here and there likely doesn't mean they're a bad lawyer. However, if multiple people provide the same negative feedback, it's probably true.
You should hire someone with mostly positive reviews from previous clients. Take note of the words people use while discussing the lawyer's character, work ethic, and communication style. Some might say the attorney is warm and compassionate or has excellent attention to detail. If the reviews align with what you're looking for, you might have found the right lawyer.
Personal Injury Experience
Personal injury law differs significantly from criminal law, family law, and other practice areas. It requires specific skills and knowledge to navigate the legal process successfully.
You should hire a personal injury attorney who only takes personal injury cases. If you find a lawyer specializing in various practice areas, they might not have the necessary experience to handle the unique and complex nature of your case.
Communication Skills
Open and honest communication is critical in any type of relationship, especially between an attorney and their client. You can learn a lot about a personal injury lawyer's communication style during your first meeting with them.
Ask them questions and pay attention to how they answer. If they take the time to explain things you don't understand and address your concerns, they will likely continue to do so even after you hire them.
You can also ask about their availability. Some attorneys only speak to their clients during office hours. Others give out their cell phone number so people can reach them anytime. Someone who offers 24/7 availability believes in providing quality customer service.
One-on-One Attention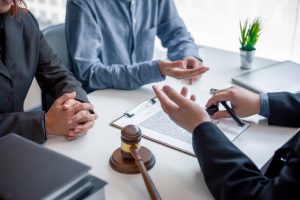 You might not want anyone other than the attorney you hire to work on your case. That's understandable. You meet with someone you feel comfortable with and trust and don't want them to pass off your case to a paralegal or case worker.
If you want your personal injury lawyer to prioritize you and your case, discuss how they interact with their clients. Ask if they have a team of people helping them or if they personally handle each case they take.
Receiving one-on-one attention from your attorney can give you peace of mind. You know who you can call whenever you have questions or want to know the status of your claim or lawsuit.
Contact an Experienced Personal Injury Lawyer in New Jersey
The New Jersey personal injury attorneys of Brach Eichler Injury Lawyers only represent clients in personal injury cases. Our attorneys know the ins and outs of state laws and procedures to follow. When you hire us, we will aggressively pursue compensation on your behalf and fight to hold the at-fault party liable for your injury.
If you suffered injuries in an accident due to someone else's negligence, call us for a free consultation at (973) 364-8300 right now.
Written by: Brach Eichler Injury Lawyers
Last Updated : March 21, 2023