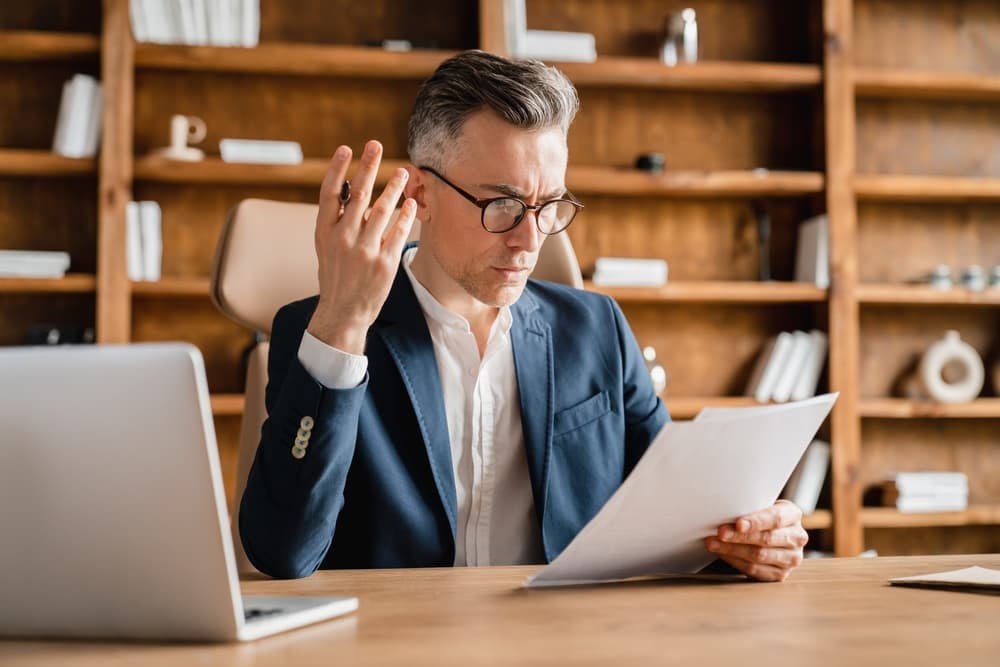 >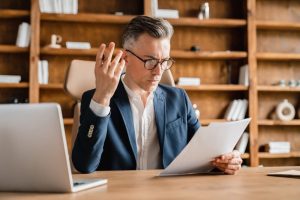 After deposition in a personal injury case, various things will occur, including negotiations for a settlement agreement. These negotiations can be done independently or in the presence of a neutral third party. The information compiled during the depositions of the parties and witnesses will be used in the negotiation process.
What Is a Deposition?
A deposition is a recorded interview that is taken under oath. During the depositions, each side tries to collect specific facts concerning the case. A lawyer will ask the person being deposed background questions and questions related to the case.
The deposition will occur in an informal setting, such as one of the lawyer's offices. Both lawyers will be present, as will the person being deposed. A court reporter will attend, as well. The court reporter will swear in the deponent so that all answers given will be made under oath. The reporter will probably use an audio recorder, a transcription machine, and possibly a video recorder to make sure they can transcribe the questions and answers exactly.
After the deposition, the court reporter will make a transcript of the deposition. Both parties can request a copy of the deposition to review. Your attorney will likely review the deposition with you, if you were the person being deposed, to be sure that everything in the transcript matches both your recollections of the deposition itself. If changes need to be made, your attorney will see to it. The transcript becomes a part of the official record of the lawsuit proceedings.
Depositions are a part of the discovery phase of a personal injury case that occurs after a lawsuit is initiated but before trial.
What Is a Settlement?
A settlement is a mutual agreement between the parties of a case that resolves disputes and determines compensation. Once all parties sign a settlement agreement, it becomes a binding legal document enforceable by law. One of the conditions of settlement usually is that the injured party can bring no further action against the at-fault party because of the accident that was the subject of the claim. For this reason, it's important to include all accident-related losses in the settlement, as it will be impossible to ask for more money later.
How Long After Deposition Is Mediation?
The time between deposition and mediation depends on the facts of your case. Generally, mediation is not required in personal injury cases and may not end in a settlement agreement. However, if settlement negotiations are not going well and the parties believe that a mediator could help move settlement negotiations along, you could enter into mediation. In some cases, mediation may be court-ordered; however, that does not mean that mediation will end in a settlement agreement.
What Is Mediation?
Mediation is a form of alternative dispute resolution that allows parties to meet with a neutral third party who will assist in negotiating a mutually acceptable resolution. Generally, the mediator is an impartial attorney both parties agree upon who has an understanding of the relevant law.
The purpose of mediation is to have an informal and cooperative conversation about the case to reach a settlement agreement. Mediation is helpful in:
Narrowing down the legal issues for both parties
Providing insight into the opposing side's position and a neutral party's view on specific issues
Facilitating settlement agreements after independent negotiations have broken down
Unless an agreement memorializing what was agreed to during mediation is executed by all parties, mediation will not be binding.
How Long After Deposition Is Settlement?
Settlement negotiations likely began before the deposition because settlement negotiations often start after a personal injury claim is made and a demand letter is sent. Therefore, deposition likely won't happen before settlement negotiations start.
There are usually several rounds of settlement negotiations, so another round of negotiations can begin directly after deposition or later when the attorneys have had time to review the depositions of each party and witness. Several things may delay your settlement negotiations, including:
New evidence came to light during the depositions
Discrepancies between deposition testimony and other evidence
During the time between the deposition and a successful settlement agreement, do not discuss the details of your case or deposition with anyone to ensure you do not harm the negotiation process.
Contact Us for a Free Consultation
The New Jersey personal injury attorneys of Brach Eichler Injury Lawyers have a track record of success in recovering compensation for injured parties. Using our experience and knowledge, we can prepare you for your deposition, improving your chances of a successful settlement or mediation negotiations. Contact us online or call (973) 364-8300 for a free consultation to learn more about your legal options.
Related Posts:
How Do You Know a Deposition Went Well?
Written by: Brach Eichler Injury Lawyers
Last Updated : March 21, 2023