New Jersey Back and Neck Injury Construction Accident Attorneys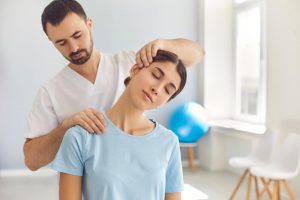 Construction is a dangerous business. In fact, it's one of the top 25 most dangerous jobs in the country. Accidents at construction sites are frequent, and injuries to construction workers can be severe.
If you or a loved one suffered a back or neck injury while on a job site, you may be eligible for compensation through a personal injury claim or lawsuit. Contact the attorneys at Brach Eichler Injury Lawyers today for a free consultation and let us review your case. We may be able to get you monetary compensation to cover lost time at work, medical bills, or pain and suffering.
Call us today at (973) 364-8300, and let us help you get back on your feet after a construction accident. Call Brach Eichler Injury Lawyers today.
Why Do I Need a Lawyer for My Construction Site Back or Neck Injury?
Most workplace injuries in New Jersey are handled through the Workers' Compensation program. Still, WC benefits may not fully cover all your losses, and sometimes accepting WC benefits may not be the best option. Accepting WC benefits usually requires you to drop any legal claim you have against your employer, but if your employer's negligence was the cause of your accident, you want to hold them accountable for their actions and prevent them from acting in the same way again.
Your attorney will thoroughly review your accident to determine who was at fault and help you decide whether a personal injury claim or a lawsuit is the best option for your needs. We will conduct a full investigation into the accident that caused your injury and look for any evidence that could support your claim, such as witness statements, medical records, accident reports, or employee records.
We will be the bad guy, so you don't have to be. Your lawyer will act as your advocate and chief negotiator when dealing with your employer and their insurance company. We will ask the hard questions and demand the answers you need, and we will work hard to protect your rights and keep your employer from taking advantage of you.
Hiring an attorney may mean more compensation than you would get on your own. Knowing how to define the losses caused by the accident is crucial when coming up with a compensation amount. Some losses, such as medical bills, are easily tallied, but others are subjective and vary widely depending on the circumstances, such as pain and suffering. Your lawyer has experience in estimating these losses and will work to obtain the maximum possible payout.
Why Hire Brach Eichler Injury Lawyers to Represent Me?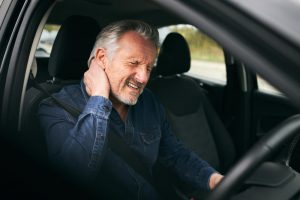 Since 1967, we've been the firm of choice for hundreds of New Jersey residents seeking quality personal injury representation. There are several reasons for this.
First and foremost is our record of success. We've helped our clients obtain hundreds of millions of dollars in awards and settlements for their injuries. That record is no accident. It is the result of decades of hard work, dedication, and focusing on the results our clients need. We strive for excellence at Brach Eichler Injury Lawyers, and it shows.
Second, we treat our clients with the dignity and respect you deserve. When you read our Testimonials, you'll read far more about the level of service we provide than you would about the amount of compensation we obtained. You'll see words like professional, kind, thoughtful, invaluable, phenomenal, and knowledgeable. Our proven record gets clients in the door, but it's the service we provide that keeps them coming back.
And finally, we work on contingency at Brach Eichler Injury Lawyers. If we aren't successful in getting you some form of compensation for your injuries, we don't get paid. We believe our clients deserve top-tier legal help regardless of whether or not they have the funds available.
How Back or Neck Injuries Occur on Construction Sites
Suffering a back or neck injury on a construction site is not uncommon. There are many ways to injure your neck or spine, including the following:
Possible Back and Neck Injuries on Construction Sites
There are many possible back and neck injuries on an active construction site, such as:
Whiplash
Sprains and strains
Broken ribs
Crushed vertebrae
Cervical dislocation
Herniated discs
Lower back injuries
Compensation for Back or Neck Injuries
The amount of compensation you may be able to obtain largely depends on the severity of your injuries. Although it's impossible to estimate the amount you could receive accurately, the rule of thumb is the more severe your accident, the more compensation you should demand from the responsible party.
You may receive compensation for a variety of losses or damages caused by the accident. Damages with a verifiable dollar value are called economic damages. Some examples include:
Medical bills
Household expenses
Lost opportunity
Damages with no verifiable value are called non-economic damages. These losses are far more subjective than economic damages and are best left to an attorney with prior experience in personal injury law to estimate. There are several types, such as:
Pain and suffering
Mental anguish
Loss of enjoyment
Loss of consortium
Scarring and disfigurement
Talk to your attorney to see which damages apply to your case.
Call Brach Eichler Injury Lawyers Today
If you want to know if you may be eligible for compensation for your back or neck injury, now is the time to call Brach Eichler Injury Lawyers. New Jersey's statute of limitations on personal injury lawsuits is only two years from the date of the injury, so the clock is running. Call (973) 364-8300 today for a free consultation, and let us help you get your life back after a construction accident.