New Jersey Attorneys for Motorcycle Accidents Caused by Drunk or Drowsy Driving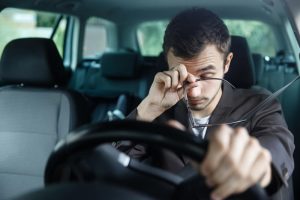 If you were injured while riding your motorcycle in an accident that was not your fault, you might be entitled to compensation. Unfortunately, motorcyclists often experience more injuries and greater damage than those in other types of vehicles.
The sheer size and weight difference, in addition to reduced protection for the biker, make motorcycle accidents very dangerous. If you sustained a serious injury in a motorcycle crash, you need an experienced attorney to fight for your right to fair compensation.
Our lawyers are passionate advocates for injured bikers and work hard to get the full compensation they need to pay for medical bills and make up for lost wages. While you might be owed compensation, insurance companies do not make it easy to get the money you need.
We believe that the work we do speaks for itself. Brach Eichler Injury Lawyers has been named the best law firm in New Jersey and our lawyers hold individual awards with U.S. News, Bergen's Top Lawyers, and American Association for Justice, to name a few. We are committed to excellence.
Call the New Jersey motorcycle accident attorneys of Brach Eichler Injury Lawyers today at (973) 364-8300 for your free consultation and case evaluation.
Drunk and Drowsy Driving Accidents
Drunk and drowsy drivers are driving impaired. This means that those drivers are not fully capable of making good decisions behind the wheel. According to the Centers for Disease Control and Prevention, 29 people die every day in automobile crashes that involve an alcohol-impaired driver.
Many people are familiar with the hazards of drinking and driving, but they underestimate the dangers of drowsy driving. Data from the Sleep Foundation shows that at least 50 percent of adults have admitted getting behind the wheel when they were tired and drowsy.
Although it doesn't receive as much attention as driving drunk, driving while drowsy is responsible for a significant number of car crashes. Roughly 20 percent of people admitted to falling asleep behind the wheel in the past 12 months. Data from the National Highway Traffic Safety Administration (NHTSA) show that 47 percent of people who nodded off did so on a trip that was less than one hour.
Data from NHTSA also shows that driving while drowsy was responsible for 633 deaths in 2020. However, according to the Sleep Foundation, people may attribute their accidents to other factors when they are reluctant to admit they were driving when they were sleeping.
Experts have analyzed the number of annual fatalities and believe that drowsy driving may be responsible for closer to 6,000 deaths every year. Whether a driver is drunk or drowsy, their reaction time is significantly impaired.
This means that drivers don't brake as quickly and don't take evasive action as well as when they are alert and sober. Drowsy driving happens more frequently in the late afternoon or between midnight and 6:00 a.m., when people are naturally sleepier. It occurs more often in those who have slept less than six hours or who have sleep disorders.
Common Injuries After a Drunk or Drowsy Accident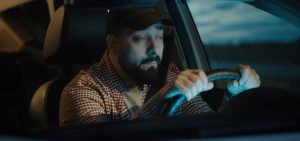 The types of accidents that drunk or drowsy drivers are involved in can vary. However, slowed reaction time and poor maneuverability skills mean that the more common accidents include sideswipes, T-bone, head-on, and rear-end collisions.
When a driver isn't paying attention, it can be easy to overlook a motorcycle on the road. And, when a driver is impaired, it becomes even more difficult. These types of accidents between a motorcycle and a motor vehicle can be devastating for the biker.
Injuries can range from mild in low-speed accidents to catastrophic or deadly, even on city streets when the speeds are over 30 mph. Some of the more common injuries that a biker can experience include:
Paralysis
Nerve damage
Torn or ruptured ligaments and tendons
Traumatic amputation loss of limb
Whiplash
Psychological injury, including post-traumatic stress disorder (PTSD)
Lacerations
How an Experienced New Jersey Motorcycle Accident Attorney Can Help
After a motorcycle accident with a drunk or drowsy driver that was not your fault, you may be entitled to compensation. The at-fault party's insurance company might have an insurance adjuster call to ask you questions.
Although they often try to present themselves as your friend, their job is to gather evidence and disprove your insurance claim. You are within your rights to refuse to answer questions until you have an attorney present.
Your legal counsel from Brach Eichler Injury Lawyers can help prevent you from inadvertently saying something that negatively affects your claim. An adjuster may also make an early settlement offer. These are often not fair compensation for your medical expenses and lost wages.
Nearly two-thirds of all bankruptcies filed in the U.S. result from medical bills. A motorcycle accident can result in significant physical and emotional injury. If you didn't cause the accident and your injuries, you should not have to suffer financially as well.
It is crucial that you speak with a trusted New Jersey motorcycle accident attorney as soon as possible to get the advice you need to improve your chances of recovering damages for your injuries.
The Time Limit to File a Lawsuit
Every state in the U.S. has a time limit for filing a personal injury lawsuit. This time limit is determined by the statute of limitations. This sets the maximum amount of time in which legal proceedings can be initiated against the at-fault party after an accident.
In New Jersey, a person has two years from the date of the accident to file a lawsuit. If you miss the deadline, you will likely relinquish your right to seek justice in court.
Types of Available Compensation
And after a motorcycle accident with a drunk or drowsy driver, you may have questions about the types of compensation available. When negotiations with the insurance company are successful, your settlement amount might include economic and non-economic damages.
Economic damages are compensation for verifiable and measurable costs. These can include medical expenses, lost wages, or lost future income. Non-economic damages are compensation for subjective costs such as disfigurement, pain and suffering, or loss of enjoyment of life.
If negotiations are unsuccessful, you may choose to move forward with a personal injury lawsuit. If the judge finds in your favor, you will be awarded economic and non-economic damages. In rare cases, the judge may also award punitive damages. This is not compensation for your injuries but rather a punishment for the defendant and a deterrent against similar behavior in the future.
Contact an Experienced New Jersey Motorcycle Accident Attorney
Motorcycle accidents can be devastating. In addition to physical and emotional injuries, you are left with many questions while dealing with insurance and legal issues. You want a trusted legal advocate who will aggressively fight for your right to fair compensation and will work to counter any stereotypes that stand between you and the money you deserve.
Here at Brach Eichler Injury Lawyers, we believe our clients deserve the best legal representation possible. Yet, excellent legal service can be expensive. For this reason, we work on a contingency basis. If we decide to work together, we won't charge you any fees unless you receive a settlement or an award. If you get no compensation, we don't get paid.
Call our New Jersey motorcycle accident lawyers today at (973) 364-8300 to schedule your free consultation and case evaluation.