New Jersey Attorneys for Motorcycle Accidents from Speeding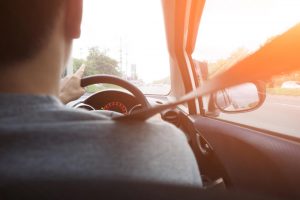 Motorcycle accidents can be devastating. A biker is not nearly as protected as passengers in motor vehicles or commercial trucks. According to the New Jersey Division of Highway Safety, motorcyclists are 28 times more likely to die in a car crash and five times more likely to be injured than car occupants.
If you sustained accident-related injuries that were not your fault while riding your motorcycle, you might be entitled to compensation.
The experienced and compassionate New Jersey motorcycle accident attorneys from Brach Eichler Injury Lawyers understand that money cannot erase serious injuries. However, it can help pay your medical bills and make up for lost wages when you're unable to return to work. This can make your recovery just a little bit easier. While you could be entitled to compensation, insurance companies do not make it easy for you to get that money.
Our legal team is made up of dogged investigators and aggressive negotiators. If negotiations with the insurance company are not successful, our trial lawyers are tenacious litigators and will fight for your right to fair compensation in court.
We want you to know that you are not in this alone. Our attorneys have been trusted by clients across the Garden State to get fair compensation for their injuries. We believe that our results and testimonials speak for themselves, including recovering over $425 million for clients' injuries.
Call our office today at (973) 364-8300 or fill out our online contact form to set up your free consultation and case evaluation.
There Are Three Types of Speeding
Speeding in New Jersey is not as simple as going over the speed limit. The absolute speed limit is the posted limit on the road. When you go over the limit that's posted, the police can ticket you for speeding.
However, New Jersey also has a basic speed law and prima facie speed law limits. New Jersey's basic speeding law requires that drivers slow to an "appropriate reduced speed" when they are approaching a hazard on the road.
This can include railway grade crossings, curves, or going over a hill crest. Motorists are also expected to slow when they approach any hazards with pedestrians, other traffic, or for "reasons of weather or highway conditions."
New Jersey law also includes prima facie speed limits. They may not be posted, but motorists are not to exceed 25 miles an hour when going through a school zone when children are clearly visible or while children are entering or leaving the school.
Specific portions of Route 130 in Burlington County also are 25 mph or 35 mph, depending on the location. Motorists are expected to drive 55 mph in locations that are not designated as a 65-mph zone and 35 mph in suburbs and residential areas.
When a motorist exceeds the maximum posted speed limit, it is a clear violation of the law. However, if a motorist is driving faster than the prima facie limit, they may not be penalized if they can prove that the speed was still safe. In other words, an accident with a speeding motorist may not be as clear-cut as you think. This is when you need an attorney who knows this type of case.
How Can an Experienced New Jersey Motorcycle Accident Attorney Help?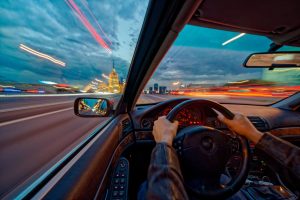 After an accident with a speeding motorist that was not your fault, you may be entitled to compensation. The at-fault party's insurance company will likely send an insurance adjuster to ask you questions and request a statement.
These are skilled negotiators whose job is to gather evidence that disproves your insurance claim. It is in your best interest not to speak to an insurance adjuster without your attorney present. The experienced motorcycle accident attorneys at Brach Eichler Injury Lawyers can help prevent you from inadvertently saying something that may negatively affect your claim or court case. We can also gather the evidence that shows whether the speeding driver was actually speeding and, if so, can use it to strengthen your claim.
An insurance adjuster may also make an initial settlement offer. Many times, this offer is not fair compensation for your interest and loss. Our attorneys can give you an experienced estimate of how much your injuries, property loss, and other accident-related losses are worth.
Knowing the true value of your claim helps during negotiations with the insurance company for a fair settlement. Insurance companies may try to take advantage of people who they recognize do not have experience in the law. This is why working with a skilled negotiator on your side helps to raise your potential for success.
Common Types of Injuries After a Motorcycle Accident
Accident-related injuries on a motorcycle can be catastrophic. Because the cyclist is unprotected by the vehicle, any part of the body can be injured. During an accident, the most common injuries happen to the lower extremities, but those to the head and chest are usually more severe. In the most severe accidents, motorcyclists can die. Some of the more common injuries include:
Paralysis
Torn or injured ligaments and tendons
Nerve damage
Soft tissue injury
Lacerations
Traumatic amputation (loss of limb)
Facial disfigurement
Psychological injury, including post-traumatic stress disorder (PTSD)
How Much Time Do I Have to File a Lawsuit?
Every state in the U.S. limits the amount of time a person has to file a personal injury lawsuit. The time limit is outlined in the statute of limitations. In New Jersey, a person has two years from the date of the accident to file their lawsuit in court.
If you miss the deadline, you will likely relinquish your right to seek justice in court. When you work with an experienced motorcycle accident attorney, we could aggressively negotiate with the insurance company for fair compensation. If negotiations are not successful, you might choose to move forward with a personal injury lawsuit.
Why Choose Brach Eichler Injury Lawyers?
Our attorneys have the experience and knowledge you need to get the results you deserve. We understand that every case is different and unique. We take the time to get to know you and the details of your case so we can develop a strategy that is customized to your situation.
We make ourselves available to answer your questions, so you are aware of what's happening every step of the way. Our team believes that you deserve the best legal representation possible. However, we also recognize that experienced legal counsel can be expensive.
For this reason, we do not charge for your initial consultation. If we choose to work together, we will work on a contingency-fee basis. This means that we won't charge you any fees unless we get compensation for you. If we don't get money for you, you won't owe us anything.
Contact an Experienced New Jersey Motorcycle Accident Attorney
After an accident that was not your fault, you need an attorney who has experience fighting for the rights of motorcyclists. You may be overwhelmed by uncertainty and have questions. At Brach Eichler Injury Lawyers, we have the legal experience, skill, and resources to fight for your right to compensation.
Call one of our New Jersey motorcycle accident lawyers today at (973) 364-8300 for your free consultation and case evaluation.