>
When you've been injured in an accident caused by someone else's wrongdoing, one of your goals is to obtain compensation from the at-fault party. Sometimes that comes in the form of a settlement, sometimes in the form of an award ordered by the court. Once you get that compensation, you'll be eager to pay the unpaid bills that have been hanging over your head while your case was pending.
But wait. How much of that settlement do you actually get? You know your lawyer gets a cut. Does Uncle Sam get a cut, as well? In some limited circumstances, yes. Depending on your situation, your compensation could be considerable, and trying to figure out your new financial and tax obligations can be a monumental task.
How Are Settlements Taxed?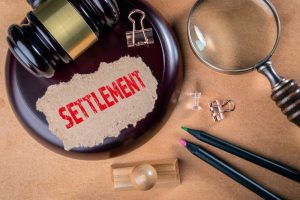 According to the Internal Revenue Service (IRS), all income you receive from judgments or settlements is taxable unless otherwise exempted. Luckily, the exemptions found in Section 104 of the Internal Revenue Code (IRC) apply to many of the most common personal injury lawsuit settlements and judgments. Specifically, the IRS exempts the following three types of income from your overall income tax obligations:
Payments from health insurance companies for medical expenses
Payments from an employer or former employer through their worker's compensation plan
Settlements received as a result of physical injuries or sickness, excluding punitive damages.
Money from resolved personal injury cases is not only generally not taxable, but it also does not bump you up into higher tax brackets.
Why Are Settlements Not Taxed?
It sometimes seems like the IRS made the tax system complicated on purpose, and you may still worry that a large tax bill is lurking around the corner. Understanding why settlements are not taxed can help ease your mind.
Money can't buy happiness, and it also can't erase the pain and suffering you endure from a serious accident. But the goal of a settlement or award in a personal injury case is to 'fix' the injustice you suffered and make up for your losses.
If you earn $75,000 in income this year, the government will expect you to pay taxes on that money (with a few exceptions, such as standard deductions and reductions for interest on home loans, etc.). The $75,000 is new income that you created and earned over the course of the year. On the other hand, the IRS does not consider settlements as income. A settlement worth $250,000 balances out your personal injury, which was a loss of $250,000, as the IRS sees it.
Is 100% of a Settlement Tax-free?
To add to the confusion, some aspects of settlements might be taxable. The IRS exemptions only specify "physical injuries and illnesses" and therefore do not mention compensation received due to emotional pain. However, mental conditions can manifest into physical ailments, and that aspect of the settlement might be tax-free. For specific details, ask an experienced personal injury attorney. They've handled hundreds of cases similar to yours and will know all about what's taxable and what isn't.
Furthermore, if a judge or jury awards you punitive damages, that money is taxable. Punitive damages are not compensation for your suffering, injury, or losses. They are, instead, a penalty against the at-fault party for their misbehavior. That makes this money subject to taxation.
New Jersey Punitive Damages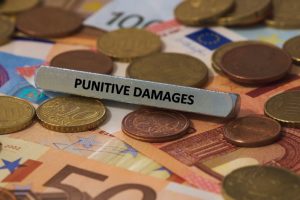 Not all states allow for punitive damages in personal injury lawsuits, but New Jersey does. Punitive damages are awarded by a judge or jury to punish a defendant or prevent them and others from repeating the same behavior in the future. However, punitive damages are not usually awarded, and they are difficult to obtain. A plaintiff must show, through clear and convincing evidence, that the defendant's actions were malicious or willful and wanton to claim these damages. If you receive punitive damages, the maximum amount allowable by law is $350,000, or five times the amount of compensatory damages, whichever is greater.
Punitive damages are taxable and have the potential to influence your tax bracket.
Contact a Personal Injury Attorney Today
At Brach Eichler Injury Lawyers, our New Jersey personal injury attorneys have won millions of dollars for our clients and walked them through the process of receiving and using their settlement or award. Instead of worrying about settlements, trials, and tax hypotheticals, you should focus on making a good recovery following your injury and let us handle the details of your case.
Our consultations are free, and we don't get paid unless we win you money. Call us today at (973) 364-8300 or contact us online to start the process of getting the compensation you need to get your life back on track.
Written by: Brach Eichler Injury Lawyers
Last Updated : May 9, 2023