New Jersey Nursing Home Abuse and Neglect Wrongful Death Attorneys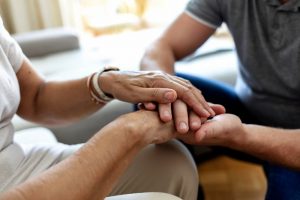 When you decide to move a loved one into a nursing home, you have a reasonable expectation that it will be a place where they will be able to live out their older years with a feeling of peace, comfort, and safety. Sadly, this is not the reality for every nursing home resident. Many people who live in nursing homes are the victims of abuse and neglect. Some older adults even lose their lives due to the negligent or abusive practices at the nursing home.
If you have a loved one who has died from the actions or inaction of nursing home administration or staff in New Jersey, the facility needs to be held accountable. You may be eligible to file a wrongful death claim against the wrongdoers, which can help you recover losses you have suffered because of your loved one's untimely death.
The experienced New Jersey wrongful death attorneys of Brach Eichler Injury Lawyers understand that no amount of compensation can heal the pain your loss has caused. However, we believe that you should not have to bear an unnecessary financial burden when your loved one's death was the result of another party's carelessness. Filing a claim against the facility may also serve as a deterrent so that future suffering and loss can be avoided. Call us at (973) 364-8300 or contact us online for a free consultation to find out more about how we can help you.
Common Wrongful Death Cases in Nursing Homes
A wrongful death claim arises when a person dies because of another party's negligence, inaction, or unreasonable conduct. Nursing home residents often have health concerns, which means that deaths are often attributed to age or underlying medical conditions. However, if your loved one died suddenly while under the care of a nursing home, their death may well have been preventable.
An experienced wrongful death attorney can perform the necessary investigations to determine whether your loved one's death might be attributable to neglect or abuse. Some of the most common wrongful death cases arising in nursing homes include:
Weight loss or dehydration – A nursing home has the responsibility to provide its residents with proper nourishment and hydration. If your loved one died because the facility failed to meet their basic needs, you might be able to file a wrongful death claim against the nursing home.
Failure to respond to infection – All human beings experience various kinds of infection from time to time. However, nursing home residents are particularly vulnerable due to the close living quarters and the reduced immunity of many of the residents. As such, nursing homes have a responsibility to take measures to prevent and contain infections as swiftly as possible. If they fail to do so, they may be held accountable for your loved one's death.
Medication errors – Many nursing home residents are required to take multiple medications on a daily basis. Nursing homes have a responsibility to ensure that their residents are receiving the proper dosage of the proper medication at the proper times. Furthermore, they need to ensure that residents do not mix medications that might have deadly effects when combined. If your loved one lost their life due to an overdose or other preventable medication error, the nursing home needs to be held accountable for their negligence.
Bedsores – Bedsores occur when there is prolonged pressure on the skin. These lesions are particularly common among bedridden nursing home residents. However, they are easily preventable by turning and repositioning patients regularly, providing residents with soft padding, and keeping the skin clean and dry. If these measures are not taken, bedsores can develop. Nursing home staff members should treat bedsores in the earliest stages of their appearance. If they fail to do so, bedsores can lead to serious infections and premature death.
Falls and broken bones – Sometimes, when a nursing home patient falls, the facility bears responsibility for the injuries. There are federal regulations in place that require nursing homes to employ fall prevention techniques and equipment. If your loved one died as a result of injuries they sustained in a fall that the nursing home should have reasonably been expected to prevent, the facility might be liable for your loved one's wrongful death.
Signs of Abuse or Neglect in Nursing Homes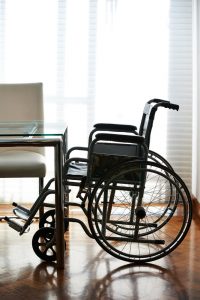 While abuse and neglect can be difficult for outsiders to detect in nursing homes, be aware of these potential signs:
Unexplained injuries
Broken bones
Unclean appearance
Anxiety or fear in the presence of nursing home staff
Restrictive staff or refused visits
If you notice any of this occurring at your loved one's facility, contact our legal team as soon as possible so that we can investigate potential neglect or abuse at the nursing home.
Available Damages in Nursing Home Wrongful Death Claims in New Jersey
New Jersey law allows wrongful death claims to seek compensation only for economic losses associated with the victim's death. This includes medical bills and other expenses that came about as a result of the injuries that led to the victim's passing. It also includes costs that occurred because of the death itself, such as reasonable funeral costs.
Furthermore, if a jury deems that the administrators or staff at the nursing home facility caused your loved one's death through intentional behavior or with a reckless disregard for human life, your claim may be eligible for punitive damages as well.
Contact an Experienced New Jersey Wrongful Death Attorney
If you have lost a loved one who was a resident of a nursing home and you suspect that their death was the result of neglect or abuse there, contact the experienced wrongful death lawyers at Brach Eichler Injury Lawyers as soon as possible. Our compassionate attorneys will treat your case with dignity and respect, and we will work diligently to deliver the results you and your late loved one deserve. Call us today at (973) 364-8300 or contact us online for a free consultation. Let us get to work for you.